Virtual marathon success for Team ACT
Despite months of additional training in the face of postponements and delays, Team ACT successfully completed the Virgin Money London Marathon on Sunday 4th October to raise vital funds for the RVC Animal Care Trust.
What a day! We were hooked to our marathon app as we watched our team of six battle the awful weather to reach 26.2 miles and claim victory in the first ever virtual London Marathon.
Maria, whose dog Milo is an RVC Blood Donor, was told part way through training that she wouldn't be able to run any long distances again. Yesterday's virtual marathon gave her 24 hours to complete the race and with the support of friends and her beloved dogs she did it! 26.21 miles in just over 10 hours. Maria - we salute you, 57,296 steps in spite of your injury is awe inspiring.
Kim and Andy Gray have a running shoe collection that rivals Imelda Marcos, and yesterday they battled the Peak District climbs together to complete their miles in a little over and a little under 4 hours respectively. They enjoyed every minute and were very grateful for their friends who cycled beside them with supplies and added motivation.
Chrissy, an RVC alumni, completed her miles in 4.5 hours through London's beautiful Richmond Park, and her friend Carla, also an RVC graduate who joined the team just over a month ago, finished in just under 4 hours.
And finally, Mark, a member of the ACT fundraising team, ran laps around Redbourn to complete in 5.5 hours.
Amy Billington, Fundraising Manager for the RVC Animal Care Trust, said: "The team have been brilliant. Training and fundraising for over a year is no mean feat and, so far, they have raised over £4,500 between them. Their 'virtual' support of one another and their determination to complete this race against all odds this year has been a joy to be a part of. We are so happy they were all able to face their own challenges and finish the race. Congratulations Team ACT!"
Four of the team have loved their journey so much that they will be completing the race for real in 2022! We now have five places available for October 2021, so if you're feeling inspired then do get in touch. After everything that the world has been through this year, we know that it will be a very, very special race to be a part of.
If you are intersted in running for Team ACT at the 2021 London Marathong, please email us today. Let's do this!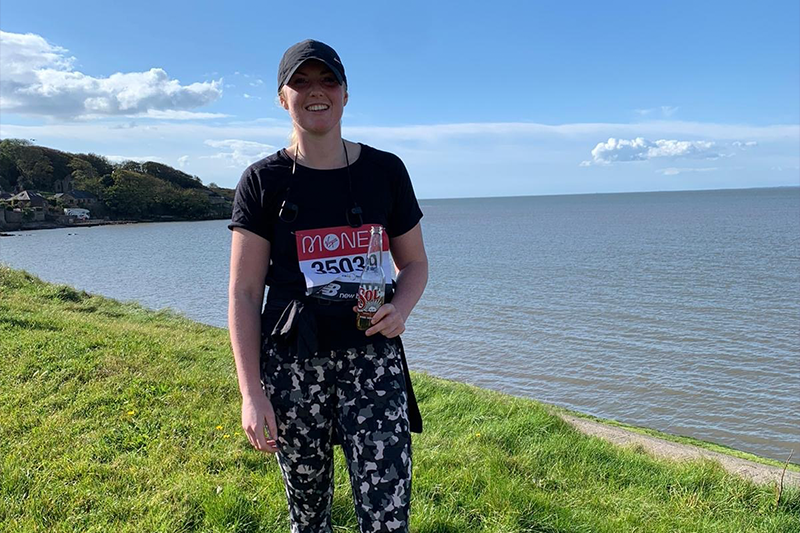 Pictured: Carla at her finish line (left), Kim and Andy Gray at their start line (right)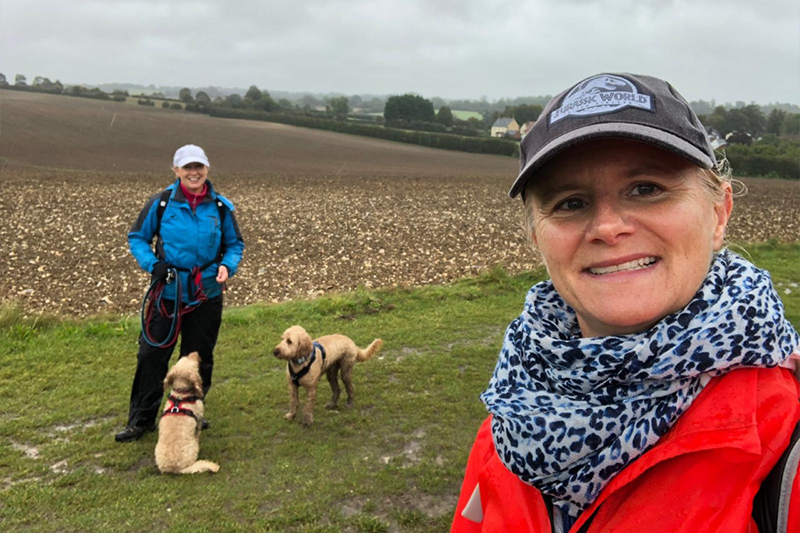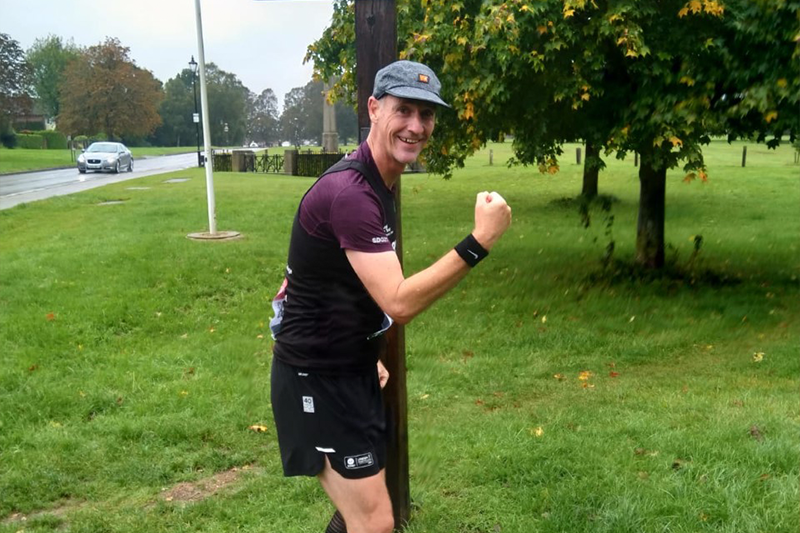 Pictured: Maria and her support team (left), Mark striking a pose after finishing (right)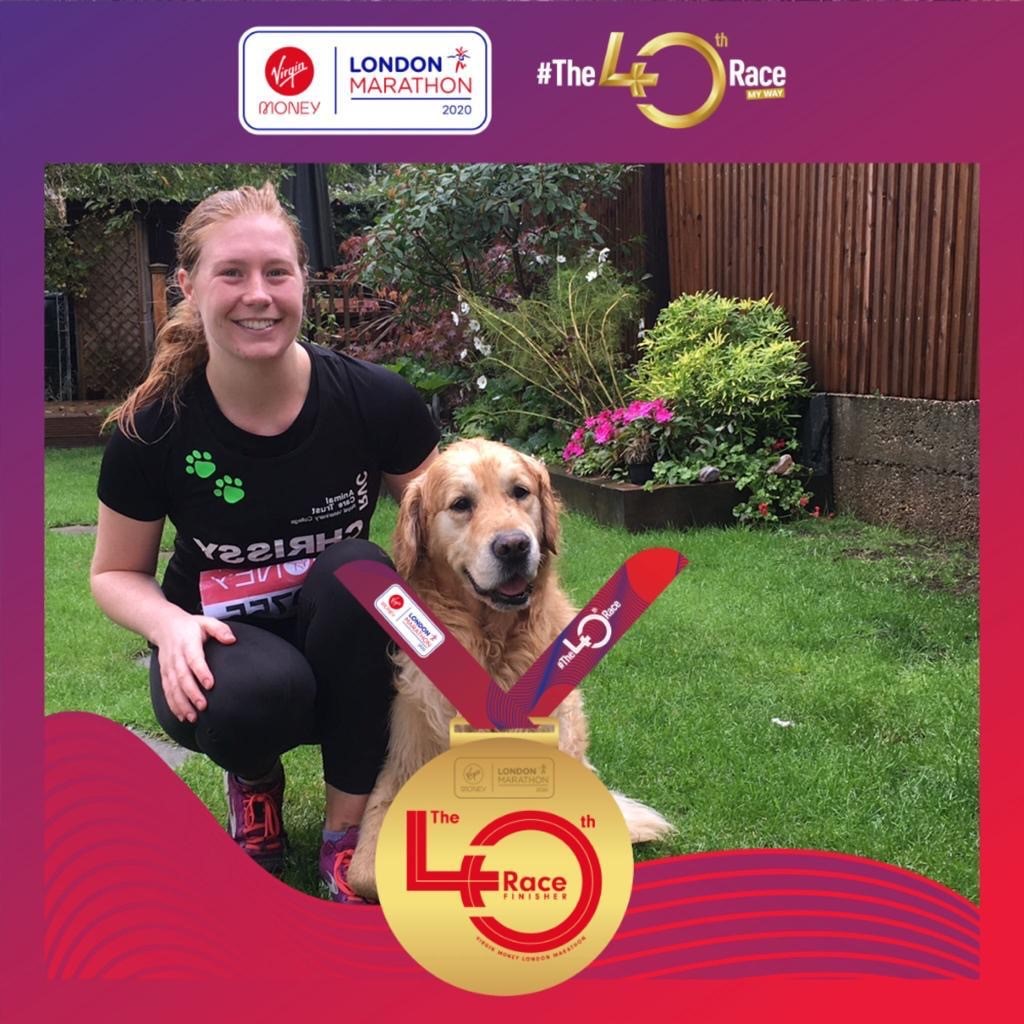 Pictured: Chrissy and her dog after finishing
---
Thanks to your help we are able to improve the treatment and care of animals through clinical practice, education and research. Please donate to our ongoing work and make a difference to the thousands of pets and animals cared for each year.
---