The Autumn 2020 edition of our newsletter, Paws & Hooves, is out now!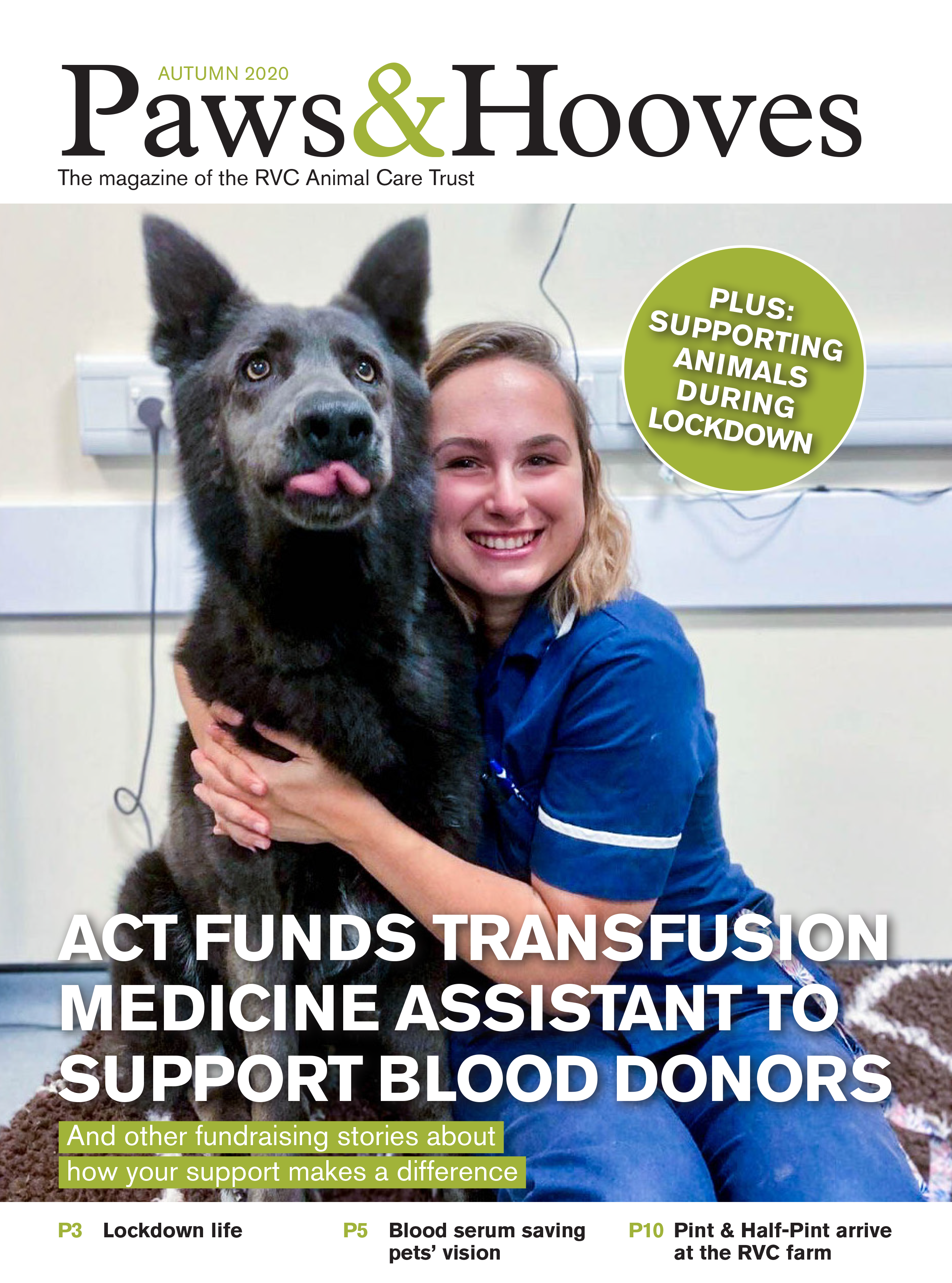 Inside this edition you will find all the latest news across our hospitals as well as inspiring stories of our amazing fundraisers.
You can read more about:
The role of Grace Berganska, Transfusion Medicine Assistant
Hospital life under lockdown
Serum from blood donations saving pets' vision
Pad graft procedure saves cat paw
Celebrating Christmas with the RVC Animal Care Trust!
---