Paws&Hooves - Autumn 2019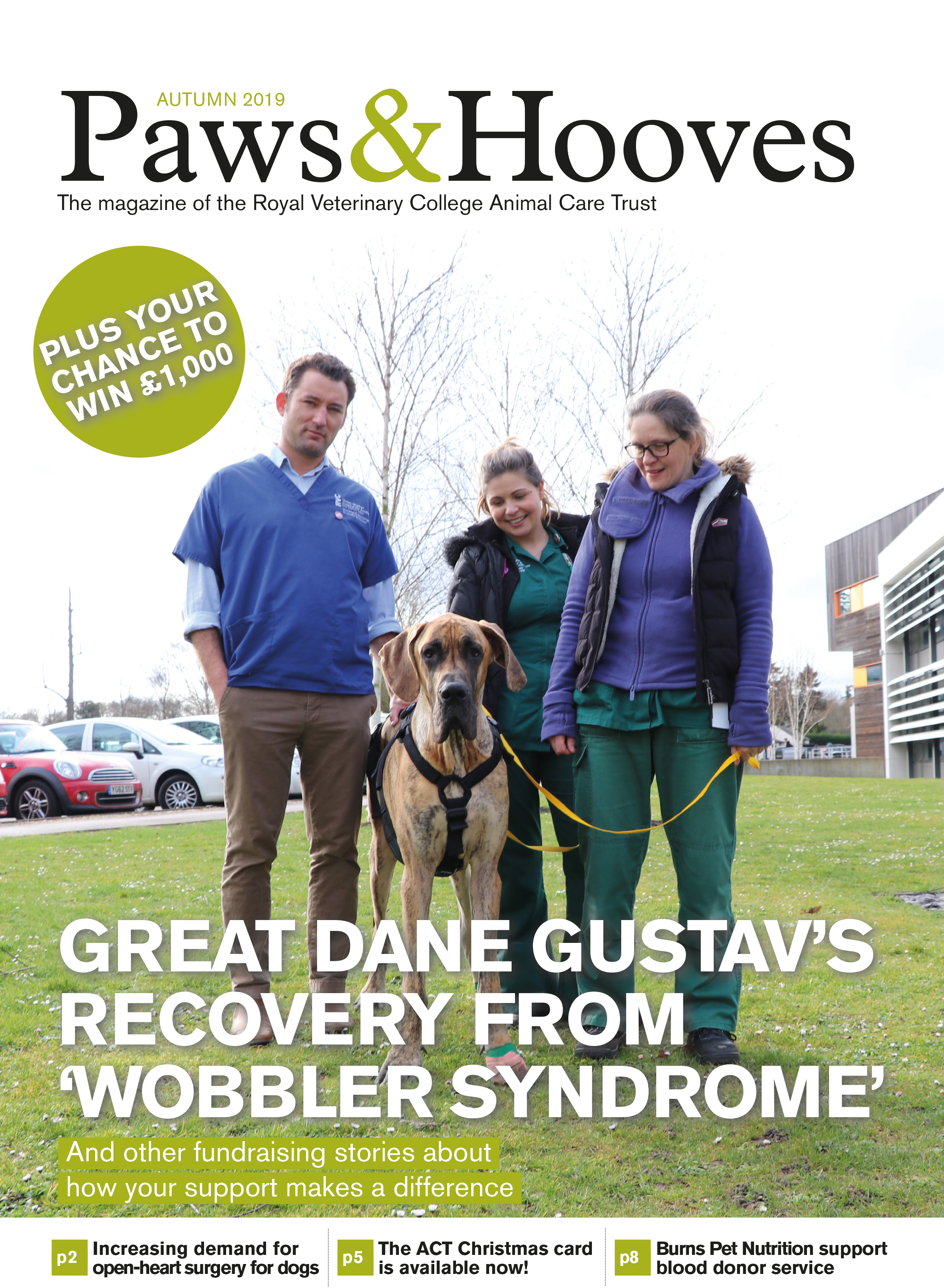 The latest edition of our newsletter, Paws&Hooves, is out now!
Inside you will find all the latest news across our hospitals as well as inspiring stories of our amazing fundraisers.
This edition features:
- Great Dane Gustav's recovery from 'wobbler syndrome'
- Increasing demand for open-heart surgery for dogs
- Burns Pet Nutrition support our incredible blood donor service
- The ACT Christmas card is available now!
- More stories about how your support makes a difference
- Plus your chance to win £1,000!
---