Merry Christmas to the RVC Blood Donors!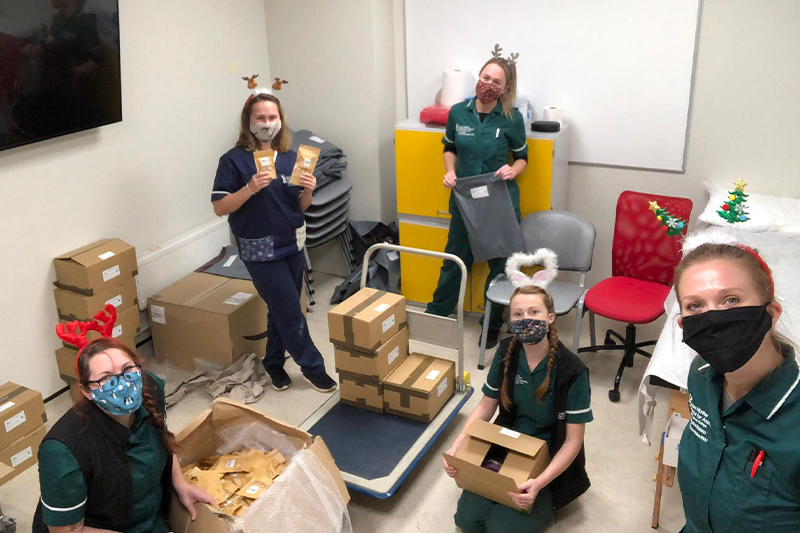 Thanks to your support, we put together a Christmas present for the wonderful dogs and cats who donate their blood to save the lives of hundreds of critically ill animals.
Each blood donor dog received a Beco toy, a roll of poo bags (for the owner!), and some treats from Oliv's and Wainwrights. Blood donor cats received a Beco toy as well as treats from Oliv's and Harrington. Pet owners were also given a special ACT keyring, sticker and Christmas card from the Blood Transfusion Service team.
By donating to the RVC Animal Care Trust, we are able to support the RVC Blood Transfusion Service with vital equipment and facilities so that blood donors and the recipients of blood receive the best possible care and treatment. Furthermore, your support helps us to give some extra special attention to the incredible donors whose blood saves so many lives. Thank you for your support.
---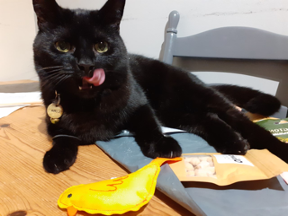 "I just wanted to message and thank you so much for the cat's presents. I have one very happy Luna who has claimed them all. She has just come in for the night and sat on them. Thank you for all your hard work. Have a lovely Christmas and we will see you in the new year."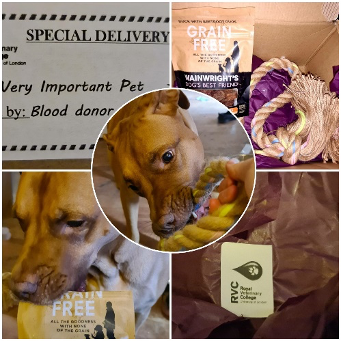 "Amber said a big thank you for her Christmas pressies xxx"
"Thank you so much for the treats and pressies today. Love, Ben"
"Thank you very much for the parcel containing Xmas wishes and treats. I really liked the squeaky toy. I hope that you all have a lovely Xmas. Love, Brighty and her carer"
"Thank you so much for amazing parcel Bilby, Harry and Tetley received. What an amazing surprise!! It was such a kind thought and the details of the sticker in the side and the card inside were just lovely. The boys absolutely love all the contents and can't wait to see you again to say thank you personally - so be warned!"
"Thank you so much for the gifts you sent through for Basil and Sidney. Such a nice surprise and a lovely selection of toys and treats. They will be under the tree ready for Christmas Day and will keep them happily occupied throughout the human celebrations. Wishing you a very Happy Christmas and New Year. Best wishes from Basil and Sidney"
"Colin was absolutely delighted with his lovely surprise gift. Thank you very much indeed! Thank you also for my 'COVID' key ring and car sticker! I do hope we will see you again in 2021. Wishing you all a very happy a Christmas."
"What a lovely idea. Delighted with the toys for Lilah and little Jenny, the sticker and also the practical gift for me! Best for festives and 2021."
"Webster and Tilly would like to thank you for the lovely gifts you sent them, we would all like to wish you a happy Christmas and New year and look forward to seeing you again."