ACT supporter's dog wins Animal Rescue Award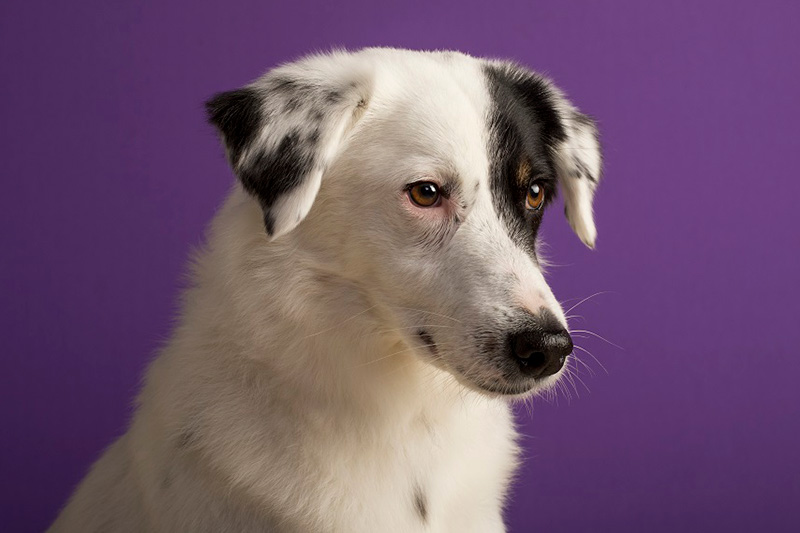 Fleur, an Animal Care Trust-supporting dog, has been awarded the Mirror's Animal Hero Rescue Award 2019, recognising her work helping others through pet therapy.
Fleur was found on the streets of Bucharest, where she was left fighting for her life following a gruelling spay operation. She was adopted by UK couple Andrew and Wendy Morris, and just three weeks after arriving in the UK, Fleur collapsed with rotten, dead intestines and sepsis.
Fleur was referred to the Royal Veterinary College and was operated on immediately to remove over 60cm of her intestines and despite being given a 1% chance of recovery and being advised to consider euthanasia, Fleur, Wendy and Andrew were determined not to give up. After five hours of pioneering surgery and two weeks in intensive care at the Queen Mother Hospital for Animals, she survived.
Wendy and Andrew have been amazing supporters of the Animal Care Trust since their visit with Fleur. Last year, Andrew competed in the Royal Parks Half Marathon and Fleur ran in the Mucky Pup Fun Run, raising funds for the Trust on both occasions.
Since making a full recovery, Fleur has become an iconic ambassador for rescue dogs, and as a recently qualified Pets for Therapy dog, Fleur assists young people who struggle with reading, to gain confidence and self-esteem through therapeutic sessions.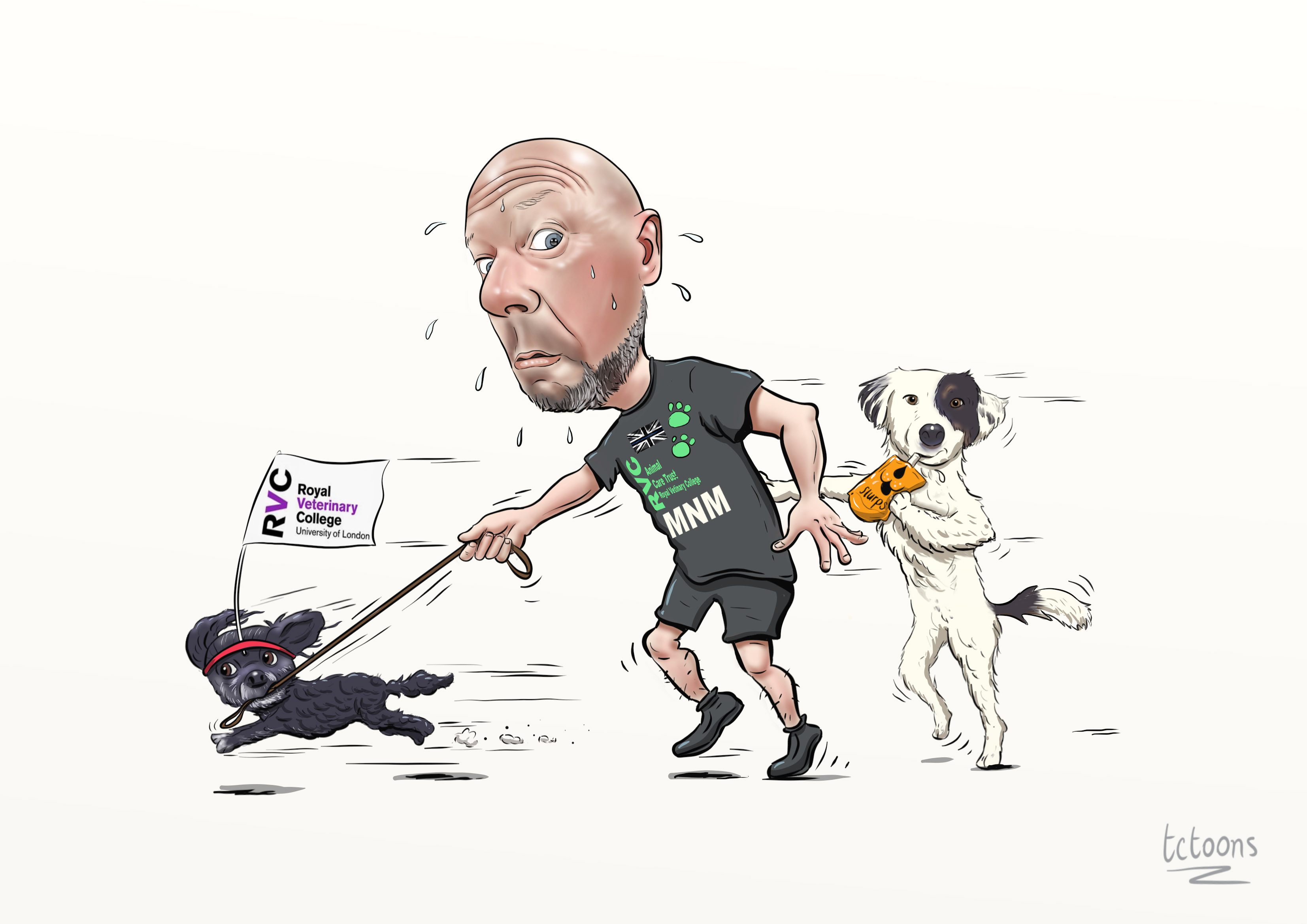 Wendy said: "We're absolutely delighted that Fleur has been awarded this recognition. She is truly beautiful inside and out and nursing her back to health was one of the more beautiful and unifying aspects of humanity. People's willingness to go to great lengths to help Fleur just showed how much they cared; it really was a miracle.
"Fleur is a happy girl, living life to the full. She has taught us that we shouldn't ever give up – a 1% chance is better than nothing. With the help of many people, she is a symbol of hope that for some dogs at least there can be a different life."
It is only thanks to your help that we are able to offer world-class care and treatment at our animal hospitals. Please donate to our ongoing work supporting clinical practice, education and research at the Royal Veterinary College.