Welcome to our new VetCompass team member, Dr Emma Buckland!
We are excited to announce the expansion of our VetCompass team, with the recent addition of Dr. Emma Buckland as a UFAW-funded, Post Doctoral Research Associate.
Emma has a strong background in welfare research, and recently completed her PhD studies in the Centre for Animal Welfare at the Royal Veterinary College (Dogs - Interpreting Canine Behaviour). Her thesis title is "Objective and subjective assessments of positive emotional states in companion dogs". While preparing for her PhD viva earlier this year, she also completed a Veterinary Medicines Directorate (VMD) funded project using VetCompass Programme data to describe primary-care veterinary practice antimicrobial administration and prescribing in dogs and cats in the UK (report entitled "Current usage of antimicrobials in UK cats and dogs").
Emma joins us in a year-long position funded by the Universities Federation for Animal Welfare (UFAW). Her focus will be on summarising currently available knowledge on inherited disorders in companion animal species, to update reference resources currently available on the UFAW website and highlight significant knowledge gaps.
(Full project summary page coming soon!)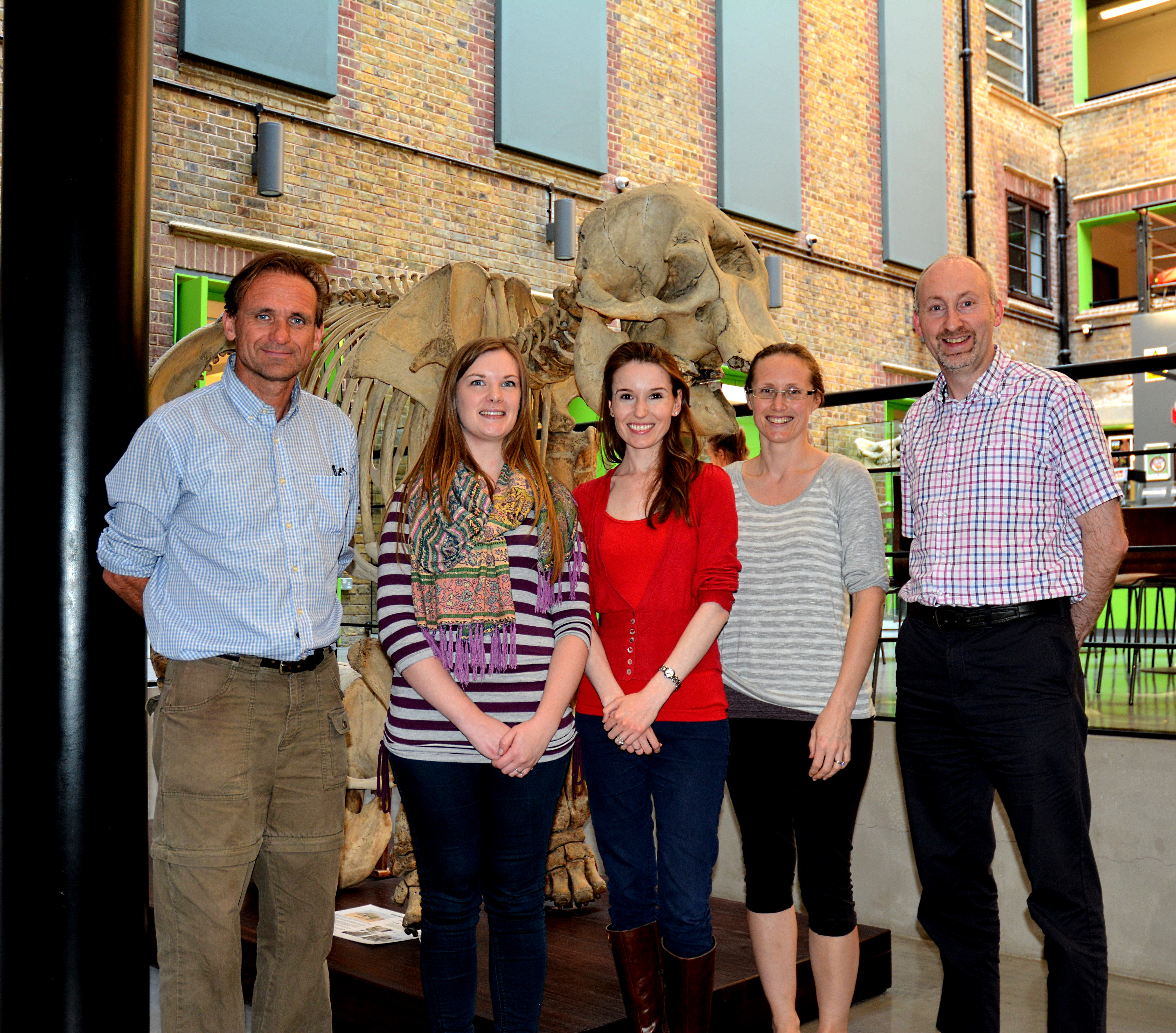 VetCompass team members at a recent group meeting at the RVC, Camden campus
(From right: David Brodbelt, Emma Buckland, Steph Marlowe, Jen Summers and Dan O'Neill.
---
You may also be interested in:
A new VetCompass study from the Royal Veterinary College (RVC) has revealed that veterinary …