VetCompass study featured in Your Cat magazine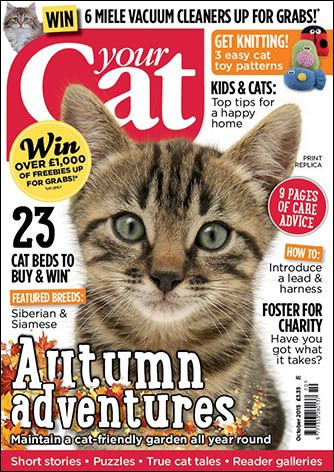 The October edition of Your Cat magazine is now available, and includes some important VetCompass findings on the life-spans of our feline friends.
In the regular 'Vet's View' feature of this latest issue, highly-regarded vet Dr Bradley Viner (president of the Royal College of Veterinary Surgeons, vice president of International Cat Care & trustee of Battersea Dogs & Cats Home) summarises a recent study by VetCompass team member Dan O'Neill on feline life expectancy and common health problems. The article clearly explains the key results, including breed differences highlighted, and how we can use these findings to give our cats long and healthy lives.
Follow this link for further information on the current issue, and where to get hold of your copy.

For access to the full length study on which the article was based, click here.
---
You may also be interested in:
A new VetCompass study from the Royal Veterinary College (RVC) has revealed that veterinary …