VetCompass™ study explores the classification, diagnosis, and clinical management of seizures in dogs
A study led by the Royal Veterinary College's VetCompass™ programme has revealed a significant difference between how clinicians diagnose epilepsy compared with current expert recommendations, supporting the call for clearer diagnostic guidelines for application in clinical practice.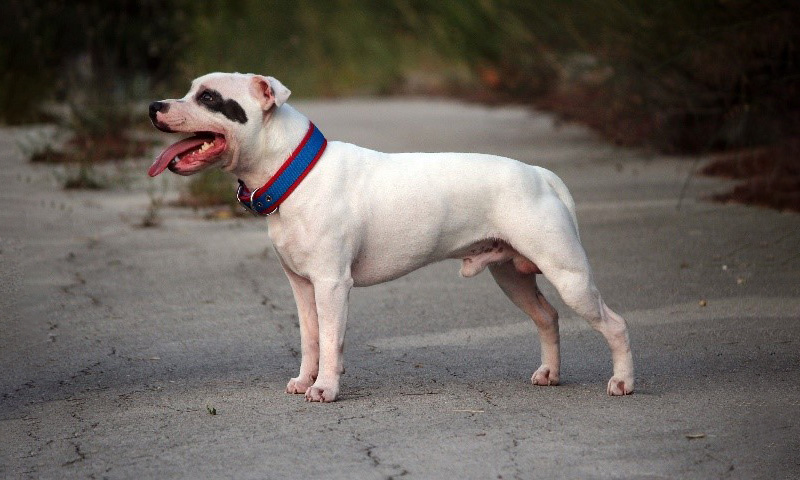 While seizures are common in veterinary practice, this new study shows that approximately 1 in 160 dogs under first opinion veterinary care are affected by seizures every year. Many dogs with seizures have underlying epilepsy, which is defined as dogs with two or more unprovoked seizures at least 24 hours apart. Epileptic seizures can be secondary to idiopathic epilepsy, structural epilepsy or epilepsy of unknown cause.
Until now though, there has been little information on the classifications of seizures, diagnostic approaches, or clinical management of dogs with seizures in the veterinary first opinion population.
Exploring anonymised clinical records from first opinion clinics in the UK, the study also found that insured dogs and dogs less than 12 years of age were more likely to receive advanced diagnostic evaluation, suggesting financial and perceived prognostic factors influence case management.
The study identified 2,834 incident seizure cases from a population of 455,553 dogs attending VetCompass™ participating practices during 2013.
Key findings from the research included:
The annual incidence risk of seizures in dogs was 0.62%.
The most common breeds among seizure cases were Labrador Retrievers (8.6%), Staffordshire Bull Terriers (6.1%), Jack Russell Terriers (5.8%) and Yorkshire Terriers (5.0%).
579 (20.5%) seizure cases met the criteria for epilepsy based on the International Veterinary Epilepsy Task Force (IVETF) classification system, compared with just 245 (8.6%) that were formally recorded with epilepsy by the attending veterinary teams.
Overall, 1,415 (49.9%) cases received diagnostic evaluation equivalent to or higher than IVETF Tier 1 diagnostic testing.
Being under 12 years of age and being insured were risk factors for receiving IVETF Tier 1 or higher diagnostic evaluation among seizure cases. In addition, being at or above the breed and sex mean bodyweight, a clinically recorded diagnosis of epilepsy and being in the UK Kennel Club Terrier breed group were risk factors for receiving IVETF Tier 1 or higher.
Dogs that received IVETF Tier 1 or higher diagnostic evaluation, MRI or CSF analysis were more likely to be recorded with epilepsy by the attending veterinary teams.
Anti-seizure drug (ASD) treatment was not prescribed for 1,960/2,834 (69.2%) dogs in association with the incident seizure event. Of the remainder, 719 (25.3%) dogs received 1 ASD, whereas 155 (5.5%) an ASD combination.
Dr Dan O'Neill, Senior Lecturer in Companion Animals Epidemiology at the RVC, and author of the paper, said:
"Watching your dog undergo a seizure can be an incredibly scary moment for any dog owner. It is really important that dogs that seizure are rapidly diagnosed to decide whether they need no further treatment beyond careful monitoring or alternatively require a clinical work-up to define the cause of the seizures. There are now some excellent treatments for many seizure-related diseases. This study helps up to understand the current state of play for seizure managemen t in dogs and identifies opportunities for improved care of these affected dogs."
Research reference
The full paper is freely available from Journal of Veterinary Internal Medicine:
Erlen A, Potschka H, Volk HA, Sauter-Louis C, O'Neill DG. Seizures in dogs under primary veterinary care in the United Kingdom: Etiology, diagnostic testing, and clinical management. Journal of Veterinary Internal Medicine. 2020 doi.org/10.1111/jvim.15911
---
Notes to Editors
For more information please contact:
About the RVC
The Royal Veterinary College (RVC) is the UK's largest and longest established independent veterinary school and is a Member Institution of the University of London. It was the first in the world to hold full accreditation from AVMA, EAEVE, RCVS and AVBC.
The RVC is the top veterinary school in the UK and Europe, and ranked as the world's second highest veterinary school in the QS World University Rankings by subject, 2020.
The RVC offers undergraduate and postgraduate programmes in veterinary medicine, veterinary nursing and biological sciences.
In 2017, the RVC received a Gold award from the Teaching Excellence Framework (TEF) – the highest rating a university can receive.
A research led institution with 79% of its research rated as internationally excellent or world class in the Research Excellence Framework 2014.
The RVC provides animal owners and the veterinary profession with access to expert veterinary care and advice through its teaching hospitals and first opinion practices in London and Hertfordshire.