VetCompass™ links up to investigate Alabama Rot in dogs
Alabama Rot is a newly emergent disease in dogs but a study with linked data to VetCompass™ sheds new light on this phenomenon.
Alabama Rot, also known as cutaneous and renal glomerular vasculopathy (CRGV), is a disease of unknown cause that is variably associated with acute kidney injury. First reported in the UK in 2012, the prognosis is variable, but the disease is often fatal. This latest epidemiological study includes demographic data from the VetCompass™ Programme at the Royal Veterinary Colleg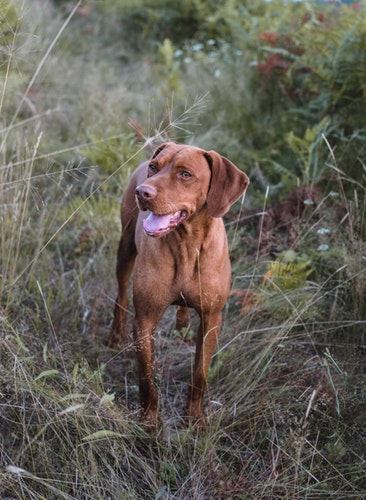 e (RVC) and has revealed that certain breed groups and breeds are at increased risk of CRGV. Other risk factors such as sex and neuter status were also identified. It is hoped that the findings of this study will help veterinarians develop a more reliable index of suspicion for the disease, help to develop causal models for CRGV, and potentially play a role in finally identifying the aetiology of the disease.
The study included 101 CRGV cases and a comparator population of 446,554 VetCompass™ dogs under primary veterinary care in the UK.
The key findings include:
The odds of Gundogs and Hounds being a CRGV case was between 9 and 11 times that of terriers.
Pastoral dogs were significantly more likely to have CRGV than terriers.
There were no toy dogs among CRGV cases.
Breeds with increased odds of being a CRGV case compared with crossbreds included the flat-coated retriever, Hungarian vizsla, Manchester terrier, saluki, whippet, English springer spaniel and bearded collie.
Breeds with decreased odds of being a CRGV case compared with crossbreds were the Staffordshire bull terrier, German shepherd dog and Jack Russell terrier.
Female dogs had 1.49 times the odds of CRGV of male dogs.
Neutered dogs had 3.36 times the odds of CRGV of entire dogs.
Age was not a significant risk factor for CRGV.
RVC VetCompass researcher and co-author Dr Dan O'Neill said: 'As an emergent disease, we do not know if Alabama Rot will go on to pose a large welfare risk to the UK dog population in the future. But exploring the distribution and causes of this unusual disorder is exactly the type of research question the VetCompass™ is now equipped to help answer'.
---
You may also be interested in:
A new VetCompass study from the Royal Veterinary College (RVC) has revealed that veterinary …