VetCompass™ at SVEPM Conference in Estonia
This year's annual conference and general meeting for the Society of Veterinary Epidemiology and Preventative Medicine (SVEPM) was held in Tallinn, Estonia on 21-23 March. The VetCompass™ team engaged with the European epidemiology community to discuss the latest developments within the field as well as attending workshops and lectures. New strategies and tools to visualise and utilise data are key in the era of big data analysis and were therefore the focus of the groups interest for the conference.
Three posters were presented by the team outlining the latest contributions and insights gained from primary veterinary care research: Dr Dan O'Neill discussed the continual growth and success of VetCompass™, Camilla Pegram outlined the preliminary results from a case-control study investigating the risk factors for early onset urinary incontinence in bitches and Imogen Schofield described the spatial distribution and environmental risk factors of canine lymphoma. Professor David Brodbelt chaired the lecture stream on antimicrobial usage in his role as a committee member of the society.
Below is a picture of VetCompass team members alongside the principal of the RVC, Professor Stuart Reid.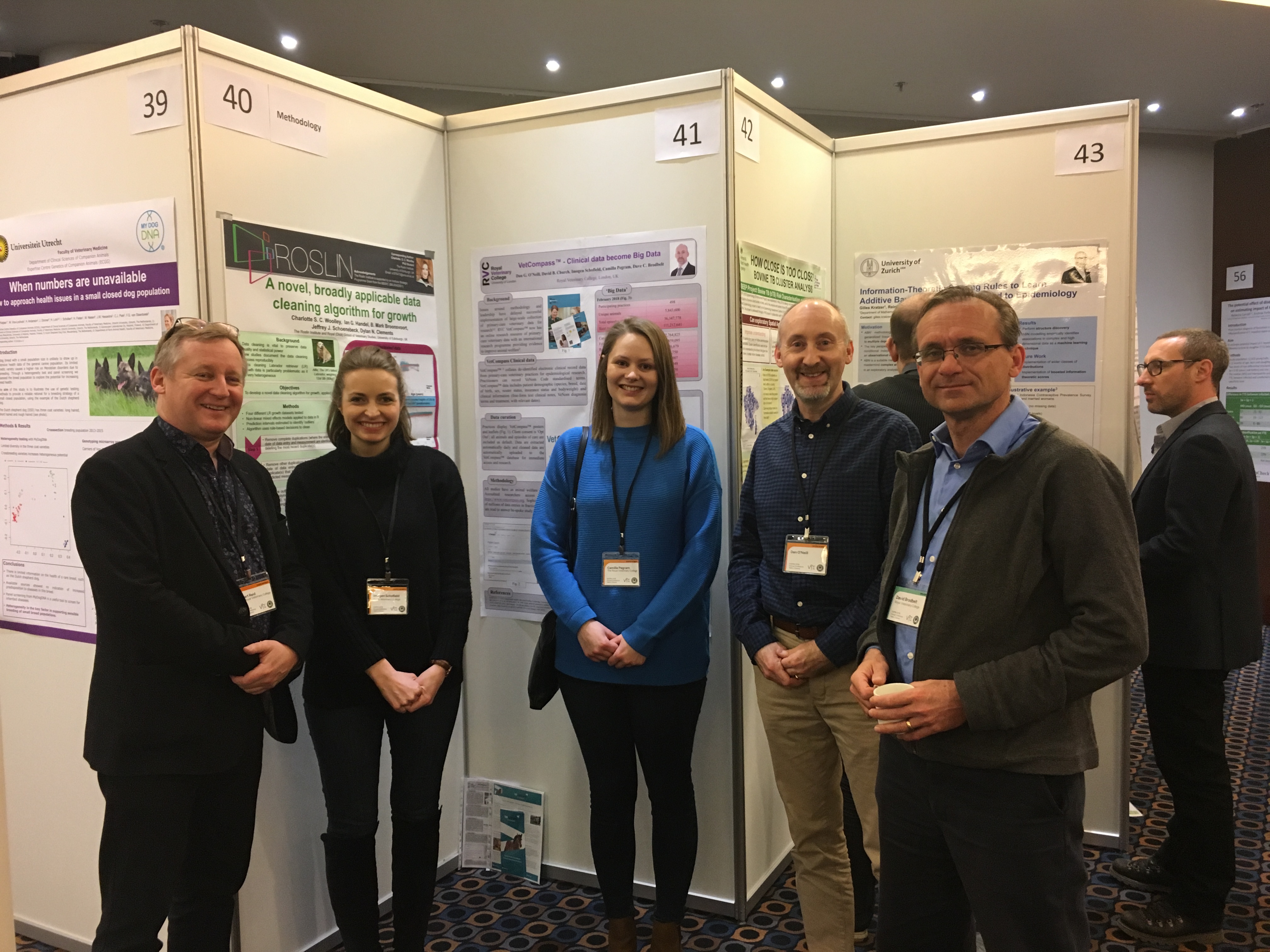 ---
You may also be interested in:
A new VetCompass study from the Royal Veterinary College (RVC) has revealed that veterinary …