VetCompass at SVEPM Conference, Ghent 2015
More than 200 delegates recently attended the 2015 Annual Conference of the Society for Veterinary Epidemiology and Preventive Medicine (SVEPM) in Ghent, Belgium. Experts and researchers from across the world contributed to workshops, oral and poster presentations during a busy 3 day programme. Speakers covered a diverse range of health and welfare issues in veterinary species (from cattle and wild boar to cats, dogs and even honey bees!) and a variety of established and novel research methods.
This event is always a calendar highlight for the VetCompass team, presenting fantastic opportunities to meet and learn from experts and fellow researchers in all areas of veterinary epidemiology. SVEPM Committee member Dr David Brodbelt chaired oral presentation sessions entitled 'Epidemiology of Companion Animals' and 'Robustness of statistical methods' and presented recent VetCompass research on behalf of Team member Maddy Mattin. This talk ('Prevalence and survival of dogs with degenerative mitral valve disease attending primary-care practice in England') was selected for inclusion in the main programme from over 150 submitted for consideration. Well done Maddy and David! Dr Jen Summers also presented a poster describing soon-to-be published VetCompass work on disorders of the Cavalier King Charles spaniel.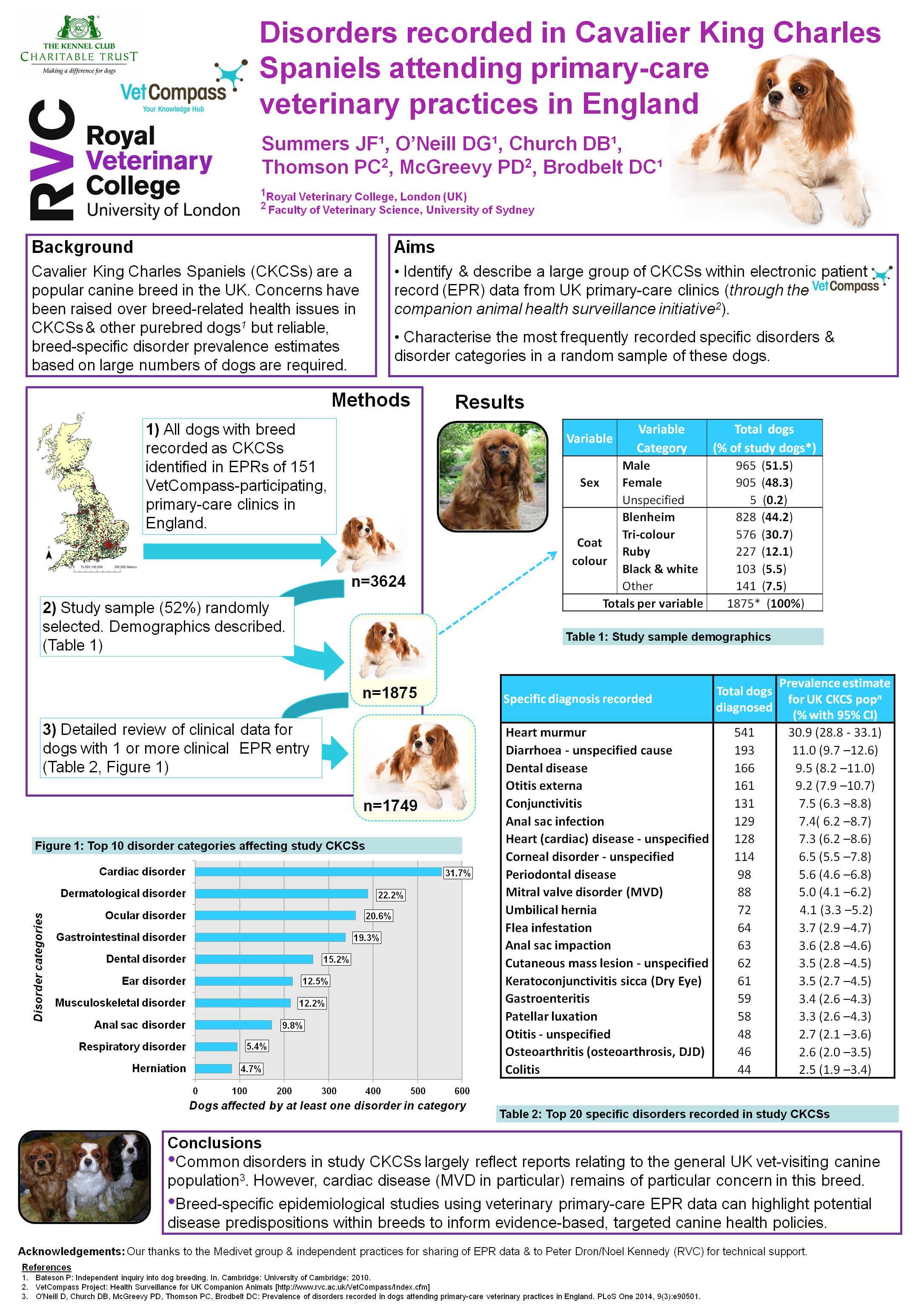 Many thanks to the organisers for a fantastic conference and we look forward to SVEPM 2016 in Denmark next spring.
---
You may also be interested in:
A new VetCompass study from the Royal Veterinary College (RVC) has revealed that veterinary …