Vet students visit Crufts 2016
Crufts is the world's largest dog show, celebrating its 125th year in 2016. Over 22,000 dogs competed to be crowned Best In Show. In the end, this title went to a West Highland White Terrier called Geordie Girl, the first time this breed has won since 1990.
The Kennel Club continued to teach the future of the veterinary profession about the world of pedigree dogs by inviting 900 veterinary students from across the UK to attend Crufts. As well as first-hand experiences with the 215 breeds recognised by the Kennel Club, the students were also treated to an educational programme and lunch. Dr Tom Lewis, a quantitative geneticist at the Kennel Club gave a talk on the importance of controlling and monitoring inbreeding. VetCompass' own Dr Dan O'Neill then took the students on an evidence-based journey and encouraged them to consider the available evidence rather than just blindly accepting conventional wisdom or expert opinion. Using 'Big Data' results from several VetCompass studies, the students collectively evaluated the research question: 'The modern dog: selection success story or a genetic disaster'. After a healthy debate, the students concluded that the question was complex but high quality evidence was hugely helpful to better understand the issues.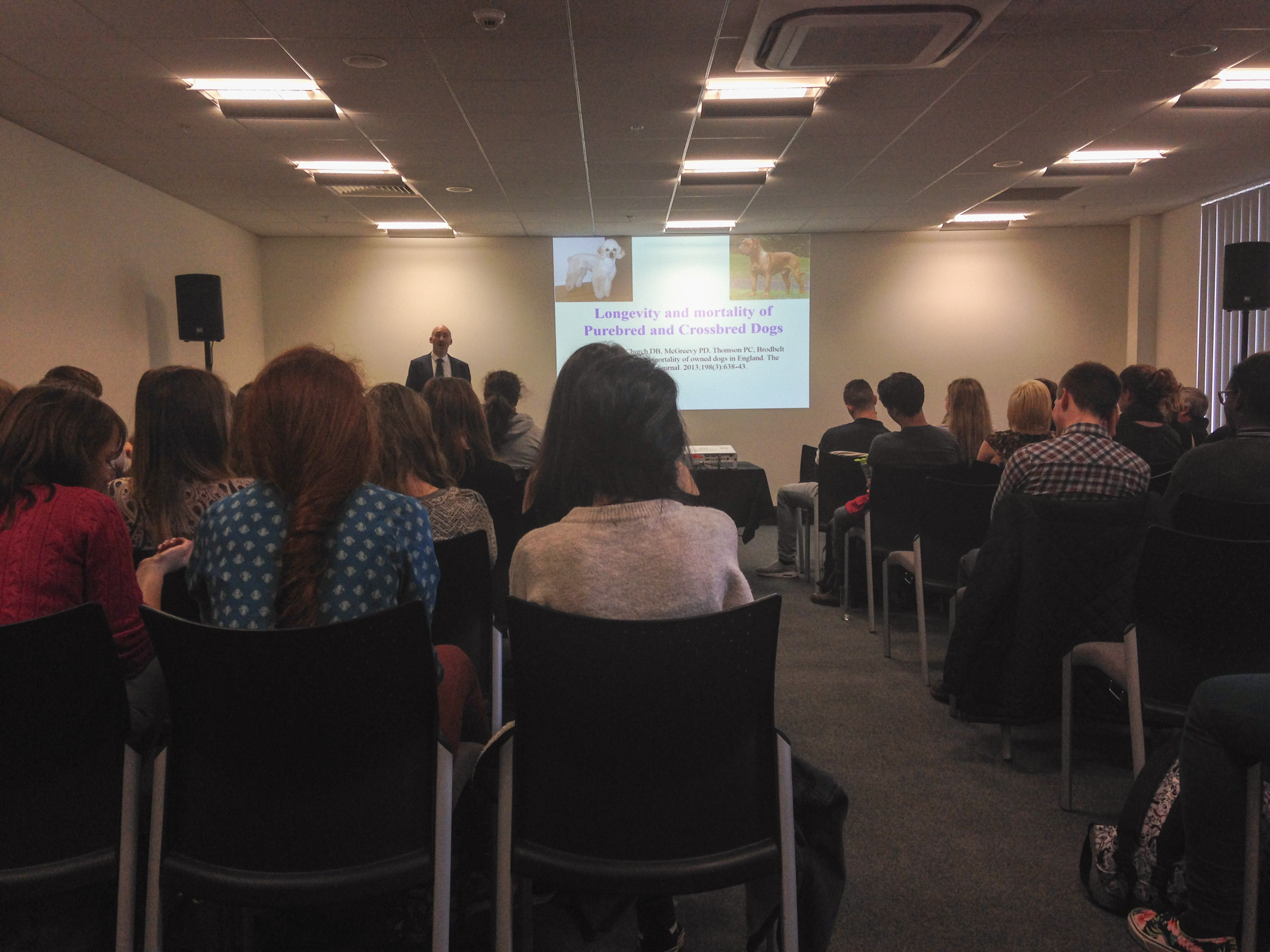 ---
You may also be interested in:
A new study at the Royal Veterinary College reported the frequency and risk factors for using …