The RVC calls for canine health research funding data
Researchers at the Royal Veterinary College (RVC) are calling on specialist veterinary and non-university organisations that carry out research into canine health and welfare to participate in a study which seeks to inform future funding strategies.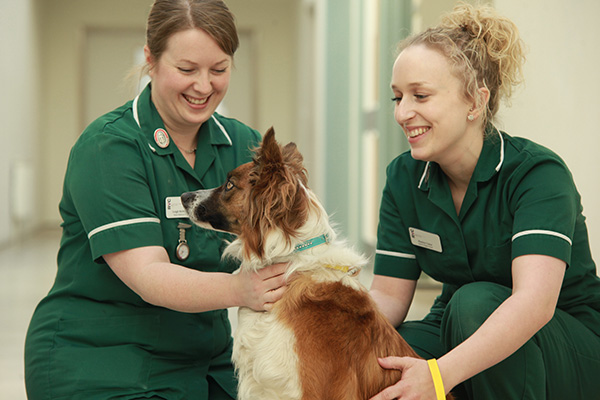 The first phase of research is being conducted this January and February 2023 and will analyse the amount and distribution of UK canine health research funding over the past decade.
Independent charities supporting canine health research tend to identify funding priorities aligned with their own strategy and scope, taking account of independent peer review from experts in the field of research. However as there are many research funders working independently, some important research topics may be overlooked, whilst sometimes separately funded projects can inadvertently overlap in their work. There are varying levels of involvement for pet owners through different organisations. All of this means that there is potential that some elements with real-world impact may be overlooked.
This study endeavours to investigate these issues and consider how resources are prioritised across different areas of canine research and types of problems.
Participating stakeholders will be asked their opinions on future research funding and this information will contribute to developing a long-term strategy for not-for-profit UK canine health research. Following this, the aim is to create a pilot consultation process for developing a central prioritisation platform for future collaborative canine research.
The RVC's VetCompassTM team who are leading this work has already obtained data and support from several major funders but is keen to maximise the scope of this research. Therefore, the team is also looking for participation from specialist veterinary societies that fund specific disease research, and non-university organisations, such as charities, corporates or independent referral practices which conduct their own in-house canine research.
Participants will to be asked to submit:
A brief description of each research project they received funding for
Where possible, how much funding the research project received
Data submitted will be confidential and anonymised prior to publication.
Dr Alison Skipper, Postdoctoral Researcher into Canine Research Funding within VetCompass at the RVC said:
"We are really keen to hear from as many non-profit organisations involved with canine health research funding as possible. The breadth and depth of this data is vital to ensure that our findings accurately reflect this sector.
"We hope this project will eventually generate a centrally agreed strategy for funding non-commercial canine health research and lead to focused future collaborative research development, with the potential for shared understanding and prioritisation for the sector. The goal is to ensure that the most pressing canine health issues are addressed more effectively through co-ordinated research efforts."
The project, carried out through the RVC's VetCompass programme, is jointly funded by four dog-focused charities - Battersea, Dogs' Trust, The Kennel Club Charitable Trust, and The Waltham Foundation.
The research team hopes by producing a broadly agreed strategy for funding decisions and potentially a central platform for future collaborative research prioritisation, that the sector can ensure funding is more effectively allocated to the most pressing canine health issues.
For more information about how to get involved, please visit https://rvc.uk.com/canine-research-funding-analysis.
---
Notes to Editors
For media enquiries, please contact:
About the RVC
The Royal Veterinary College (RVC) is the UK's largest and longest established independent veterinary school and is a Member Institution of the University of London.
It is one of the few veterinary schools in the world that hold accreditations from the RCVS in the UK (with reciprocal recognition from the AVBC for Australasia, the VCI for Ireland and the SAVC for South Africa), the EAEVE in the EU, and the AVMA in the USA and Canada.
The RVC is ranked as the top veterinary school in the world in the QS World University Rankings by subject, 2022.
The RVC offers undergraduate and postgraduate programmes in veterinary medicine, veterinary nursing and biological sciences.
The RVC is a research led institution with 88% of its research rated as internationally excellent or world class in the Research Excellence Framework 2021.
The RVC provides animal owners and the veterinary profession with access to expert veterinary care and advice through its teaching hospitals and first opinion practices in London and Hertfordshire.
---
You may also be interested in:
A new study at the Royal Veterinary College reported the frequency and risk factors for using …