RVC VetCompass™ Programme now also benefitting US dog welfare
The RVC VetCompass Programme shares anonymised veterinary clinical data covering millions of dogs in the UK. These data have been extensively researched leading to 48 peer-reviewed publications to date that are fundamentally changing how veterinarians view and manage the health of companion animals in the UK.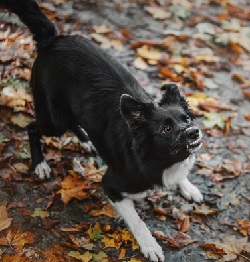 We are now delighted to report that welfare impact from VetCompass research evidence is now being felt in the US, with a major US veterinary association disseminating VetCompass findings.
The American Animal Hospital Association (AAHA) accredits companion animal veterinary hospitals in the US and Canada and holds as its mission to 'enhance the abilities of veterinarians to provide quality medical care to companion animals'. As part of its vision to lead the veterinary profession in the provision of the highest quality of care for companion animals, the AAHA is disseminating the findings of a recent VetCompass study that reports the devastating impact from undesirable behaviours on the mortality of dogs aged under three years in the UK.
Dr Dan O'Neill, RVC Senior Lecturer in Epidemiology, commented: "By AAHA taking a view that VetCompass results are likely to be highly generalisable from the UK to the US, this move lays the groundwork for ever-closer scientific collaboration between these two countries. This can only be good for scientific research and for animal welfare."
---
You may also be interested in:
A new VetCompass study from the Royal Veterinary College (RVC) has revealed that veterinary …