RVC invites UK dog owners who acquired a puppy since January 2019 to take part in huge national study
The 'Pandemic Puppies' study will explore how the Covid-19 lockdown has affected puppy buying in the UK
The Royal Veterinary College (RVC) is calling for respondents for a survey on puppy buying experiences both before and during the Covid-19 pandemic. The survey is applicable to UK-based dog owners who have acquired a puppy since January 2019. This 'Pandemic Puppies' study will compare how and why puppies were bought before and during the Covid-19 pandemic, to help build an understanding of the changes in buying behaviours and intentions over this period.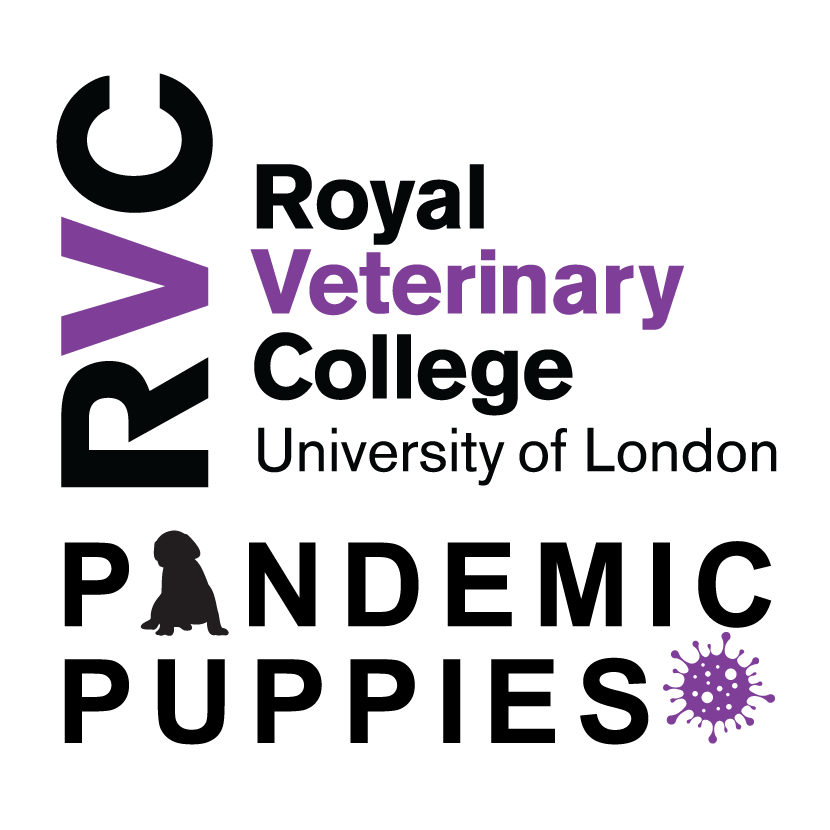 This study will then be used to help provide advice and guidance to owners who may have experienced problems purchasing their puppy, as well as supporting prospective puppy buyers in the future in avoiding the potential pitfalls.
Many people are likely to recognise the benefits of owning a dog during the pandemic, which has inevitably led to more households deciding to add a puppy to their lives. While puppy buying is an exciting and emotional time for households, buying and owning them also brings many challenges. Finding a healthy puppy bred by a responsible breeder is not always a simple process, and lockdown may have posed additional difficulties to potential 'pandemic puppy' purchasers. Consequently, there have been many reports of unscrupulous buyers and puppy dealers cashing in on the increased demand for puppies.
This study will also explore owners' early interactions and future plans for their dogs. Lockdown has raised concerns around dog welfare, including limited opportunities for new experiences during a critical period of development for young puppies. This study will explore if and how the early lives of 'pandemic puppies' differed from those purchased the year before the pandemic. This research will identify any vulnerabilities to the health, behaviour, and welfare of this puppy population, and inform future educational messaging to promote ways to safeguard their futures.

The survey is open to every dog owner in the UK who purchased a puppy of any breed or crossbreed from 1st January 2019 to the present time. Participation is open to anyone who has acquired a puppy since January 2019. The puppy must have been under 16 weeks old when it was brought home and must also have been purchased from a breeder or private seller, rather than adopted from a formal rescue organisation or bred by themselves.
Dr Rowena Packer, Lecturer in Companion Animal Behaviour and Welfare Science at the RVC and lead of the project said:
"Since lockdown, the media has reported huge spikes in UK households buying puppies. Although a new puppy may have been a welcome relief from the pandemic for many households, unscrupulous breeders have cashed in on this increased demand, and many well-meaning owners may have inadvertently bought puppies from poor-welfare sources.
"We want to learn more about how and why people bought puppies during lockdown, and your experiences of owning a young puppy during this unprecedented period. We want to know about both good and bad experiences, so even if you feel the puppy buying process didn't go as well as you had hoped, you have worries, or even if you have rehomed your puppy, we would love to hear from you. We equally need vital information from owners of puppies bought before the pandemic in 2019 and early 2020, to learn what 'normal' puppy buying looked like in the UK.
"Please help our study to improve the lives of puppies both now and in the future."
The 'Pandemic Puppies' research project was awarded a grant from the Animal Welfare Foundation (AWF) and will be conducted over a period of six months, with data collection taking place from November until the end of 2020.
To take part in the survey, please visit: https://rvc.uk.com/pandemic-puppy-survey
---
Notes to Editors
For more information please contact:
About the RVC
The Royal Veterinary College (RVC) is the UK's largest and longest established independent veterinary school and is a Member Institution of the University of London. It was the first in the world to hold full accreditation from AVMA, EAEVE, RCVS and AVBC.
The RVC is the top veterinary school in the UK and Europe, and ranked as the world's second highest veterinary school in the QS World University Rankings by subject, 2020.
The RVC offers undergraduate and postgraduate programmes in veterinary medicine, veterinary nursing and biological sciences.
In 2017, the RVC received a Gold award from the Teaching Excellence Framework (TEF) – the highest rating a university can receive.
A research led institution with 79% of its research rated as internationally excellent or world class in the Research Excellence Framework 2014.
The RVC provides animal owners and the veterinary profession with access to expert veterinary care and advice through its teaching hospitals and first opinion practices in London and Hertfordshire.
---
You may also be interested in:
A new study by the VetCompass team at the Royal Veterinary College (RVC) has found that dogs with …