Practice-based research: Editorial in the Vet Record
In a recent editorial in the Veterinary Record, VetCompass team member Dan O'Neill outlines the continuing progress of veterinary practice-based research and describes the main UK projects currently leading the way in this relatively new field:
'In recent years, the opportunities from veterinary research that uses electronic patient record (EPR) data have been increasingly recognised and, especially in the UK, application of these methods is now gathering momentum. Previously, veterinary clinical research had focused mainly on clinical data from referral centres, but the UK now has three major practice-based research (PBR) projects that collect and analyse primary care clinical data to answer questions relevant to primary care practitioners: the VetCompass Programme at the Royal Veterinary College, the Centre for Evidence Based Veterinary Medicine at the University of Nottingham, and SAVSNET at the University of Liverpool in partnership with the British Small Animal Veterinary Association. These projects offer a new research paradigm that actively engages practising veterinary surgeons in different ways and aims to effectively bridge between the research and practising arms of the profession.'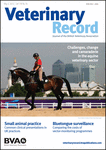 The VetCompass programme has already played an important role in the development and promotion of large scale, primary-care practice-based research activities as a valid and valuable approach to studying companion animal health and welfare.
In our ongoing work we are committed to driving this exciting field even further ahead, developing innovative software and investigative methods to collate, process and analyse data from our huge, geographically representative network of UK clinics. We remain focussed on generating the vital evidence previously unavailable to those making clinical, ethical or policy decisions affecting the lives of companion animals.
A longer excerpt of the editorial (or full text for journal subscribers) is available online here.
Reference: O'NEILL, D. 2015. Building practice-based research in the UK. Veterinary Record, 176, 461-462.
---
You may also be interested in:
A new VetCompass study from the Royal Veterinary College (RVC) has revealed that veterinary …