New research explores diagnoses associated with ionised hypercalcaemia in cats and the prevalence of concurrent urolithiasis
A new study from the Royal Veterinary College explores the diagnoses associated with ionised hypercalcaemia in cats and the prevalence of concurrent urolithiasis.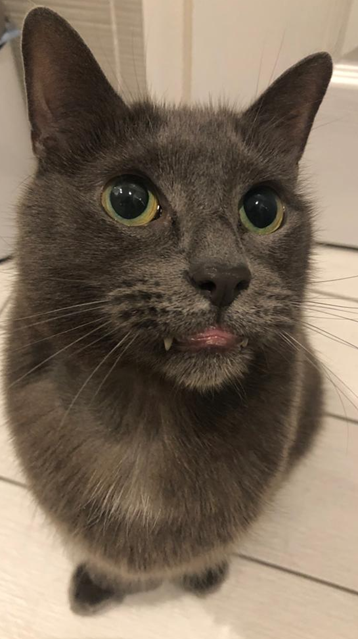 High ionised calcium concentrations can occur for numerous reasons. Previous, often small-scale studies, have found different diagnoses to be particularly common in cats with hypercalcaemia.
Led by members of the Royal Veterinary College's Internal Medicine clinical team and using the VetCompass Programme for data collection, this study includes the largest group of cats with ionised hypercalcaemia yet reported in the literature and includes clear detailed clinical information on diagnostic criteria for the many aetiologies associated with disrupted calcium concentrations. A defined pathological cause for hypercalcaemia was identified in just over half of the 238 cats included in this study, with acute kidney injury (13% of cases), malignancy associated (10.1% of cases), idiopathic hypercalcaemia (10.1% of cases) and chronic kidney disease/renal diet associated (8.4% of cases) making up the most common diagnoses. Only 2% of cats were diagnosed with primary hyperparathyroidism or a toxic cause of their hypercalcaemia.
Total calcium has poor sensitivity for detecting ionised hypercalcemia in cats, and this study identified a marked variability in total hypercalcaemia by diagnosis. 100% of cats with vitamin D toxicity and primary hyperparathyroidism had total hypercalcaemia, however only 50% of cats with chronic kidney disease/renal diet-associated ionised hypercalcaemia and 40.7% of cats with acute kidney injury had a concurrent total hypercalcaemia. This highlights the importance of ionised calcium measurement if hypercalcaemia is a differential for a patient's clinical signs.
Urolithiasis was identified in 83.3% of acute kidney injury associated hypercalcaemia, 72.7% of iatrogenic hypercalcaemia, 61.1% of CKD/renal diet-associated hypercalcaemia and 50% of idiopathic hypercalcaemia cases that were imaged (<50% for other diagnoses). The proportion of hypercalcaemic cats with concurrent urolithiasis highlights the need for further studies into calcium-based urolith formation, especially as these uroliths were incidental in many of the cats with idiopathic hypercalcaemia.
These results help highlight the more common diagnoses associated with ionised hypercalcaemia in cats, emphasising that the three most likely aetiologies include kidney-related causes (acute kidney injury, chronic kidney disease and hypercalcaemia associated with renal diets), neoplasia and idiopathic hypercalcaemia. Whilst illustrating how uncommon a diagnosis of primary hyperparathyroidism is, even in a large cohort of cats under referral care.
Dr Rebecca Geddes, Lecturer in Small Animal Internal Medicine at the RVC Queen Mother Hospital for Animals, and last author of the paper, said:
"This study highlights how we can use the VetCompass Programme to analyse large groups of cases under referral care in the UK to gain meaningful insight into clinical conditions and diagnosis that are seen in low numbers in primary care practice."
---
You may also be interested in:
A new study by the VetCompass team at the Royal Veterinary College (RVC) has found that dogs with …