New RVC research uses machine-learning to diagnose Cushing's syndrome in dogs
Researchers within the VetCompass™ team at the Royal Veterinary College (RVC) have found that machine-learning algorithms have the potential to support and improve diagnosis of Cushing's syndrome in dogs.
Cushing's syndrome is one of the most common endocrine diseases affecting dogs, with dogs over nine years of age, certain breeds (namely the Bichon Frise, Yorkshire Terrier and Jack Russell Terrier) and female dogs at greatest risk of the disease. Dogs with Cushing's syndrome are also thought to be at increased risk of developing other diseases, such as diabetes mellitus, hypertension and pancreatitis, making a fast and accurate diagnosis even more important.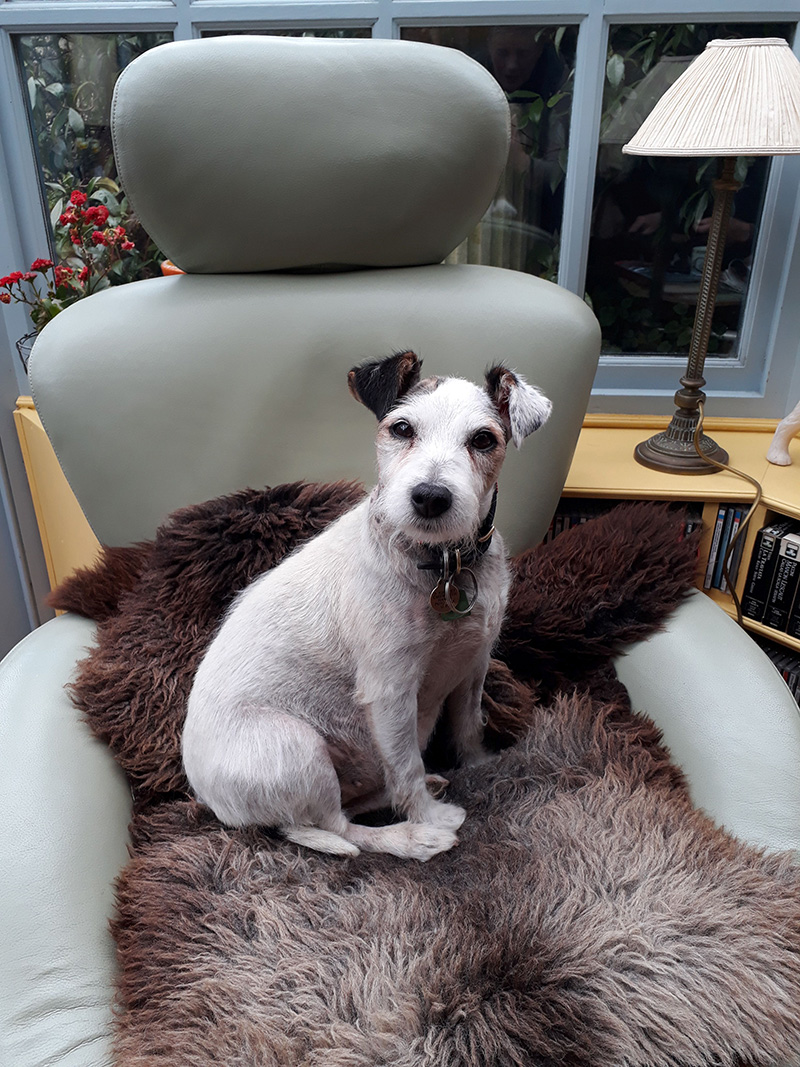 Obtaining a correct and timely diagnosis of Cushing's syndrome is crucial in providing the best possible course of treatment. However, it can be challenging to diagnose given the clinical symptoms, such as increased drinking and urination, increased appetite, a potbellied appearance, muscle weakness, hair loss, panting and lethargy, are non-specific to the disease.
Diagnosis has historically been achieved by multiple blood tests however, this process can be time consuming, come at great expense to owners and in some cases does not provide accurate results. Seeking to address these diagnostic challenges, the researchers, with funding from Dechra Ltd., assessed anonymised data from 939 dogs which were tested for Cushing's syndrome from a population of 905,554 dogs and 886 veterinary practices across the UK.
Using structured clinical data to look at the dogs' demographics, clinical signs at presentation and laboratory results, machine-learning algorithms were applied to predict a future diagnosis of Cushing's syndrome. Dogs suspected of having Cushing's syndrome were included in the analysis and classified based on their final reported diagnosis within their clinical records.
The findings indicate that machine-learning aided diagnosis could predict the diagnosis of a practising veterinarian and that utilising machine-learning methods in clinical practice, could contribute to improved diagnosis of Cushing's syndrome in dogs.
Additionally, further development of these algorithms could lead to earlier, more reliable and cost-effective diagnoses and therefore, better clinical care for dogs with Cushing's syndrome. This could also create opportunities for this technology to be applied to other clinical problems.
Imogen Schofield, lead author and PhD student at the RVC, said:
"Machine-learning algorithms, like those used in this study, are already widely integrated in our day-to-day lives to help make certain decisions, such as Google or Netflix recommendations. Now this technology can be harnessed to help improve diagnostics in veterinary practice.
"By embracing the use of machine-learning methods, we are a step closer to providing vets in primary-care practice with an easy to use, low cost and accurate test that can support the often frustrating process of diagnosing Cushing's syndrome in dogs."
Greg Williams, Senior Business Manager at Dechra Ltd. and Industrial Supervisor of the PhD studentship, said:
"As experts in Endocrinology, our constant endeavour is to strive for better and earlier diagnosis and treatment of pets with endocrine diseases. By funding Imogen's PhD and working with the RVC we have been able to develop validated clinical scoring and quality-of-life assessments to help vets deliver effective control and management of Cushing's syndrome in dogs.
"In addition, this innovative development of the machine-learning-based prediction of Cushing's syndrome means we have the potential to further support and improve vets' ability to diagnose Cushing's, and thereby improve a dog's quality-of-life, and as a result their owner's quality-of-life."
Research reference
The full paper has been published in Scientific Reports and is freely available open access at: www.nature.com/articles/s41598-021-88440-z
---
Notes to Editors
For more information please contact:
About the RVC
The Royal Veterinary College (RVC) is the UK's largest and longest established independent veterinary school and is a Member Institution of the University of London. It was the first in the world to hold full accreditation from AVMA, EAEVE, RCVS and AVBC.
The RVC is ranked as the top veterinary school in the world in line with the QS World University Rankings by subject, 2021.
The RVC offers undergraduate and postgraduate programmes in veterinary medicine, veterinary nursing and biological sciences.
In 2017, the RVC received a Gold award from the Teaching Excellence Framework (TEF) – the highest rating a university can receive.
A research led institution with 79% of its research rated as internationally excellent or world class in the Research Excellence Framework 2014.
The RVC provides animal owners and the veterinary profession with access to expert veterinary care and advice through its teaching hospitals and first opinion practices in London and Hertfordshire.
About Dechra Ltd
Dechra is an international specialist veterinary pharmaceuticals products business with expertise in the development, manufacture, and sales and marketing of high-quality products exclusively for veterinarians worldwide. www.dechra.com
---
You may also be interested in:
A new VetCompass study from the Royal Veterinary College (RVC) has revealed that veterinary …