New evidence for health-related welfare prioritisation of canine disorders
Evidence-based comparison of the welfare impact of major conditions in dogs could better inform disorder priorities for improved welfare in UK dogs.
The study indicates that of 8 major disorders seen by veterinary surgeons in practice, dental disease, osteoarthritis and obesity had the highest overall welfare impact on affected dogs. The research, carried out using the Royal Veterinary College's (RVC) VetCompass™ programme, investigated the severity and duration of the major conditions seen in practice in addition to recording their frequency to provide an overall measure of welfare impact.
The eight common conditions examined in this study were:
anal sac disorder,
conjunctivitis
dental disease
dermatitis
overweight/obese
lipoma
osteoarthritis
otitis externa.
The most common of these were dental disease, being overweight/obese and anal sac disorder; and the ones that affected the dogs' lives for the longest were dental disease, osteoarthritis and obesity. Conditions classified as most severe were osteoarthritis, otitis externa and dermatitis.
The new study was conducted by analysing data from 455,557 dogs who presented at veterinary practices participating in VetCompass. It represents a collaboration between researchers at the RVC, Cambridge and Leeds Universities. The key findings were:
The most common conditions were dental disorder (9.6%), overweight/obese (5.7%) and anal sac disorder (4.5%)
The conditions that lasted the longest were dental disorders (76% of year), osteoarthritis (82%), and overweight/obese (70%)
The most severe conditions were Osteoarthritis (scoring 13 of 21, higher scores indicated greater severity), otitis externa (11/21) and dermatitis demonstrated (10/21) highest overall severity scoresThe conditions with the highest overall scores were dental disease, osteoarthritis and obesity
By taking frequency, duration and severity together, this study shows the conditions with the highest welfare impact overall are dental disease, osteoarthritis and obesity. It is hoped these results can aid vets to target conditions that have the greatest impact on dogs they treat. The evidence also clearly shows owners the value of addressing these important conditions to improve their animal's welfare. This ground-breaking study also provides evidence-based information for other stakeholders on conditions that merit further research prioritisation.
Dave Brodbelt, Professor of Evidence-based Veterinary Medicine at the RVC and senior researcher on the study, said: "First opinion veterinary professionals see dogs presenting to them with a range of condition everyday and understand what are the common diseases that they treat. Yet there is a need for clear evidence based welfare assessment of the major conditions of dogs. This work adds to our understanding by allowing the transparent comparison of commonly seen disorders in primary practice and highlights conditions with greatest welfare impact."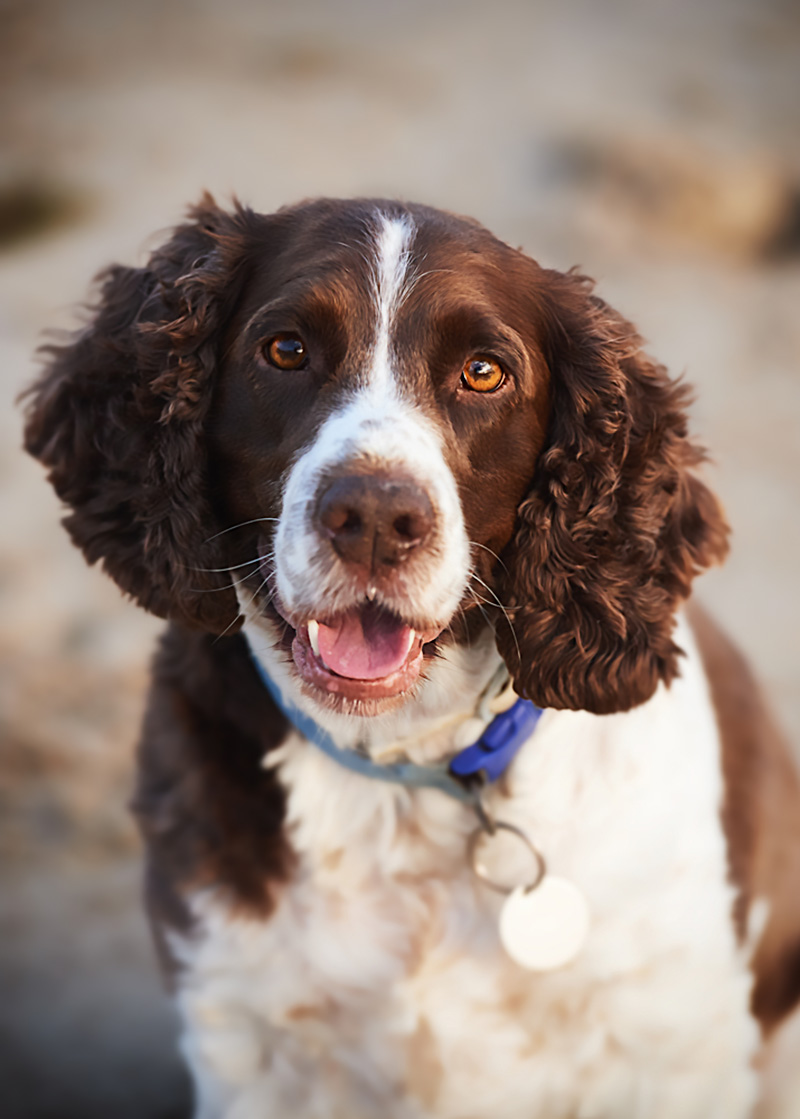 Dr Dan O'Neill, Senior lecturer in epidemiology at the RVC and co-author said "During my 20 years as a first opinion vet, owners constantly asked me to advise them about the most important conditions that they should try to prevent in their dogs. At that time, I could not answer this as it was unknown to science. We now have this answer; and we can now advise owners to focus on dental health, monitoring for joint disease and to pay special attention to their dogs body condition score. Finally, we have the key to prioritising long-term health in dogs overall. This is a huge step forward to improving dog welfare; huge thanks to Dogs Trust for having the vision to support this work."
Paula Boyden, Veterinary Director at Dogs Trust, the funders of this project, said: "Dogs Trust was delighted to be able to support the RVC VetCompass programme's welfare prioritisation study through the charity's Canine Welfare Grants programme. The charity invests in research projects aimed specifically at improving the welfare of dogs. The results of this valuable study are likely to have a far-reaching impact on the way that vets treat dogs in the future by helping to focus attention and treatment on the conditions most likely to impact on a dog's wellbeing."
The study, "Health-related welfare prioritisation of canine disorders using electronic health records in primary care practice in the UK", is freely available open access in the journal BMC Veterinary Research.
The RVC's VetCompass™ project analyses de-identified veterinary clinical records from over 1,500 UK vet clinics to generate evidence that can improve the health and welfare of all companion animals.
---
Notes to Editors
For more information please contact:
About the RVC
The Royal Veterinary College (RVC) is the UK's largest and longest established independent veterinary school and is a constituent College of the University of London.
The RVC is ranked as the world's number one veterinary school in the QS World University Rankings 2019.
The

R

VC

offers undergraduate, postgraduate and CPD programmes in veterinary medicine, veterinary nursing and biological sciences.
The RVC was the first veterinary school in the world to hold full accreditation from AVMA, EAEVE, RCVS and AVBC, and currently holds full accreditation from RCVS, AVBC and AVMA and conditional from EAEVE.
In 2017, the RVC received a Gold award from the Teaching Excellence Framework (TEF) – the highest rating a university can receive.
A research-led institution, the RVC maintained its position as the top veterinary institution in the Research Excellence Framework (2014), with 79% of its submission being rated as world-class or internationally excellent.
The

R

VC

also provides animal owners and the veterinary profession with access to expert veterinary care and advice through its teaching hospitals: the Beaumont Sainsbury Animal Hospital, in central London, and the Queen Mother Hospital for Animals (Europe's largest small animal referral centre) and Equine Referral Hospital, both located at the Hertfordshire campus.