Neutering bitches trebles the risk of urinary incontinence
Neutering female dogs makes them three times more likely to develop urinary incontinence (UI), a new study has revealed.
The research, carried out by the Royal Veterinary College's (RVC) VetCompassTM programme, also indicates that the females of certain breeds are more prone to UI than others. Hungarian vizslas, dobermans, weimaraners and boxers are the breeds most at risk, according to the findings.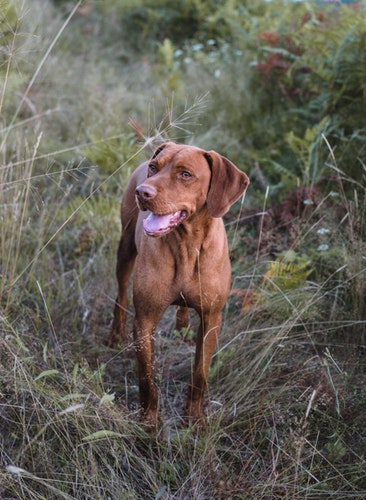 Currently, UI affects around 3% of bitches in primary veterinary care in England. A connection between neutering and UI in bitches has long been suspected but this study provides stronger evidence on the extent of the relationship. These results will aid owners and vets in making evidence-based decisions when it comes to neutering female dogs.
The study was conducted by analysing data from 333,910 bitches who presented at veterinary practices participating in the VetCompassTM programme between 2014 and 2017.
The data also showed that age and bodyweight are major contributory factors to bitches developing UI as well as neutering and breed. Other key findings include:
Bitches over nine years old are 1.7 times more likely to develop UI compared to those younger than three years.
Bitches weighing over 10kg are 1.9 more likely to develop UI than those weighing less than 10kg, while bitches over 30kg are three times more likely.
Camilla Pegram, VetCompassTM epidemiologist and lead researcher on this study, said: "First opinion vets discuss and perform neuters on a daily basis but, until now, evidence on the link between neutering and urinary incontinence has been tenuous. This study provides stronger evidence of an important association between neutering and urinary incontinence. The decision to neuter a bitch is based on many factors, not just incontinence risk alone. However, these results suggest that the component of the decision driven by urinary incontinence could be emphasised for the high-risk breeds and bitches of larger bodyweight."
RVC's VetCompass™ project analyses anonymised veterinary clinical records from over 1,000 UK vet clinics to enhance understanding and improve the health and welfare of all companion animals.
The study, 'Spaying and urinary incontinence in bitches under UK primary veterinary care: a case-control study', has been published by the Journal of Small Animal Practice.
Research reference
Pegram, C. , O'Neill, D. G., Church, D. B., Hall, J. , Owen, L. and Brodbelt, D. C. (2019), Spaying and urinary incontinence in bitches under UK primary veterinary care: a case–control study. J Small Anim Pract. doi:10.1111/jsap.13014
---
Notes to Editors
For more information please contact:
About the RVC
The Royal Veterinary College (RVC) is the UK's largest and longest established independent veterinary school and is a constituent College of the University of London.
The RVC is ranked as the world's number one veterinary school in the QS World University Rankings 2019.
The RVC offers undergraduate, postgraduate and CPD programmes in veterinary medicine, veterinary nursing and biological sciences.
It is currently the only veterinary school in the world to hold full accreditation from AVMA, EAEVE, RCVS and AVBC.
In 2017, the RVC received a Gold award from the Teaching Excellence Framework (TEF) – the highest rating a university can receive.
A research-led institution, the RVC maintained its position as the top veterinary institution in the Research Excellence Framework (2014), with 79% of its submission being rated as world-class or internationally excellent.
The

R

VC

also provides animal owners and the veterinary profession with access to expert veterinary care and advice through its teaching hospitals: the Beaumont Sainsbury Animal Hospital, in central London, and the Queen Mother Hospital for Animals (Europe's largest small animal referral centre) and Equine Referral Hospital, both located at the Hertfordshire campus.
---
You may also be interested in:
A new VetCompass study from the Royal Veterinary College (RVC) has revealed that veterinary …