Miniature schnauzer – one of the most average dogs in the UK according to new research
The results of a study conducted by the RVC has revealed that the miniature schnauzer is one of the most average dog breeds in the UK. This suggests that the miniature schnauzer could be considered as a good option of dog breed for aspiring owners.
Their averageness shines through in this study because the miniature schnauzer did not show any specific breed-related problems among their common problems that their owners to be aware of. The common concerns facing miniature schnauzers, include dental disease, obesity, anal sac impaction, vomiting and ear infection, are simply those that are also among the most common concerns for all dogs overall.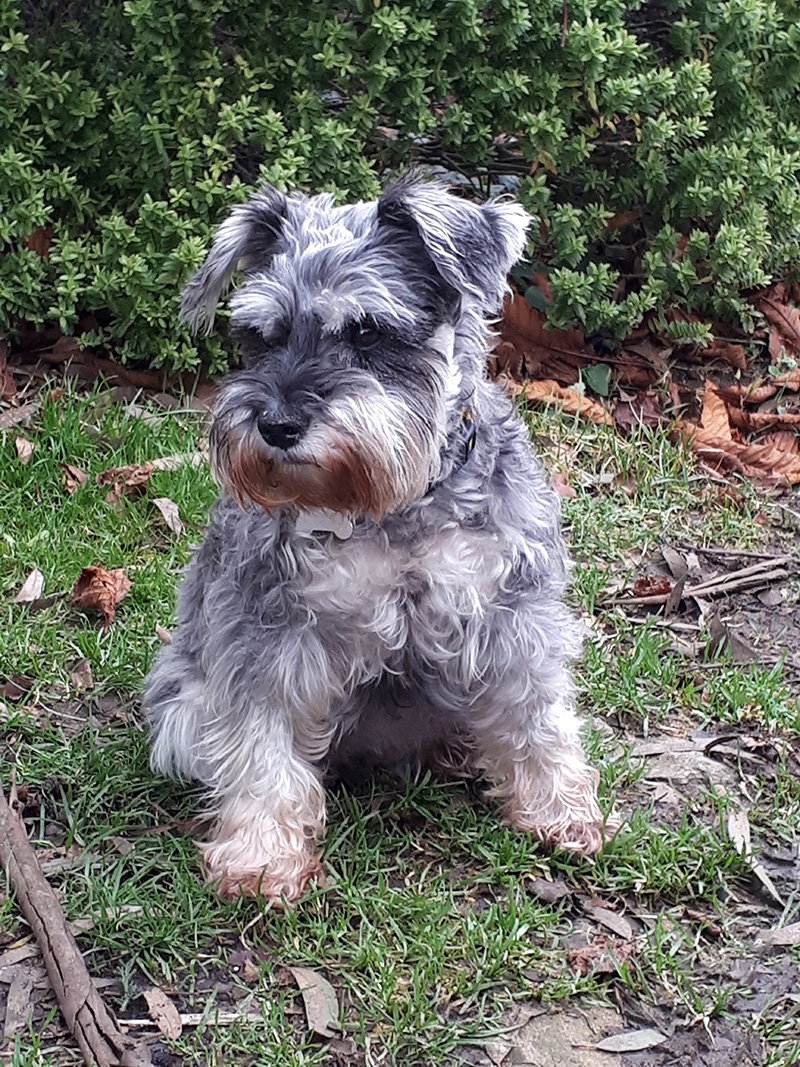 The study, which was the largest ever study of the breed, analysed 3,857 miniature schnauzer s from a population of over 450,000 dogs across the UK. Its findings were that:
The average lifespan of miniature schnauzer s was 11.7 years, which is similar to the average of 12.0 years for dogs overall.
The average adult bodyweight of miniature schnauzer s was 10kg. Males on average were heavier than female breeds (11kg vs 9kg).
The most common disorder affecting the breed was dental disease (affecting 17.4% miniature schnauzers). This is similar to that of other similarly-sized breeds such as the Cavalier King Charles spaniel (15.2%) and border terrier (17.6%).
Females miniature schnauzer s are more likely to have dental disease, obesity/overweight and heart murmur. However, the males breed are more prone to diarrhoea and claw injury.
The most common causes of death were neoplasia (14.7%), collapse (13.3%), mass-associated disorder (10.7%) and brain disorder (10.7%).
Dr Dan O'Neill, Senior Lecturer in Companion Animal Epidemiology at the RVC and Vet Compass researcher, said: "To do their best for their dogs, owners need to know what aspects of their dog's health are the most important to protect. Thankfully, we now have the data to identify these: owners of miniature schnauzer s and also dogs overall should pay special attention to dental care, weight management, anal sac issues and making sure their dogs eat a healthy diet.
"Based on VetCompass™ Programme data, the miniature schnauzer is currently Britain's most average dog from the breeds that we have studied to date. Extreme breeds such as flat-faced, long-backed or teacup-sized dogs may currently be in vogue but we need to move away from extremes and towards the healthier middle-ground."
Dr Alex Gough of Independent Vet Care and co-author added: "Although a number of diseases were identified in the current study that affect miniature schnauzer s, the commons ones did not occur more frequently in this breed than in others studied. Many popular breeds are prone to life-threatening and distressing conditions related to their breeding. Our study suggests that the miniature schnauzer should be considered as a relatively healthy breed, which can help owners make a decision when acquiring a new dog."
Bill Lambert, Senior Health and Welfare Manager at the Kennel Club, said: "The Kennel Club currently recognises 221 different breeds and registering these breeds with the Kennel Club provides opportunities for data to be collected so that it can contribute to high quality and large scale research, such as this study by the Royal Veterinary College. It is vitally important that this type of research is carried out so that breed specific information is gathered and can be made available to owners to help ensure their dogs are kept as fit and healthy as possible. The miniature schnauzer is a popular breed in the UK so being the 'most average dog' in terms of health, and having no breed specific health problems, is actually a good quality and is very welcome news."
The full paper is freely available online:
O'Neill, D.G., Butcher, C., Church, D.B., Brodbelt, D.C. and Gough, A.G. (2019) 'Miniature Schnauzers under primary veterinary care in the UK in 2013: Demography, mortality and disorders', Canine Genetics and Epidemiology, available: https://cgejournal.biomedcentral.com/articles/10.1186/s40575-019-0069-0
Notes to Editors
For more information please contact:
About the RVC
The Royal Veterinary College (RVC) is the UK's largest and longest established independent veterinary school and is a constituent College of the University of London.
The RVC offers undergraduate, postgraduate and CPD programmes in veterinary medicine, veterinary nursing and biological sciences.
It is currently the only veterinary school in the world to hold full accreditation from AVMA, EAEVE, RCVS and AVBC.
In 2017, the RVC received a Gold award from the Teaching Excellence Framework (TEF) – the highest rating a university can receive.
A research-led institution, the RVC maintained its position as the top veterinary institution in the Research Excellence Framework (2014), with 79% of its submission being rated as world-class or internationally excellent.
The

R

VC

also provides animal owners and the veterinary profession with access to expert veterinary care and advice through its teaching hospitals: the Beaumont Sainsbury Animal Hospital in central London, the Queen Mother Hospital for Animals (Europe's largest small animal referral centre), the Equine Referral Hospital and the Farm Animal Clinical Centre located at the Hertfordshire campus.
About the VetCompass™ Programme
VetCompass™ is a research programme conducted by the Royal Veterinary College which shares and analyses veterinary clinical information to understand the disorders and improve the welfare of companion animals.
VetCompass ™ uses information from 1000 veterinary practices in the UK (which is over 20% of all UK practices) and shares data of over 10 million companion animals.
To date, VetCompass™ has led to over 35 peer-reviewed publications.
www.rvc.ac.uk/vetcompass Twitter @VetCompass