Launch of DogWellNet website

A new, comprehensive online resource for canine health information, known as DogWellNet, has been launched by the International Partnership for Dogs (IPFD). The IPFD aims to enhance the health, wellbeing and welfare of dogs worldwide, pedigreed or otherwise, and recognises that facilitating the sharing of important health information resources is key to achieving these goals.
DogWellNet was officially launched at the 2nd International Dog Health Workshop in Dortmund, Germany on the 14/15th February 2015. Over 125 delegates from 18 countries were in attendance to hear a range of speakers explore the wide benefits of the new website to scientists, researchers, the welfare sector, dog breeders and owners of companion or working dogs. Among the speakers was VetCompass Programme member Dan O'Neill, who explained the applications of primary-care veterinary clinical data towards improved understanding of breed health and for prediction of future population trends.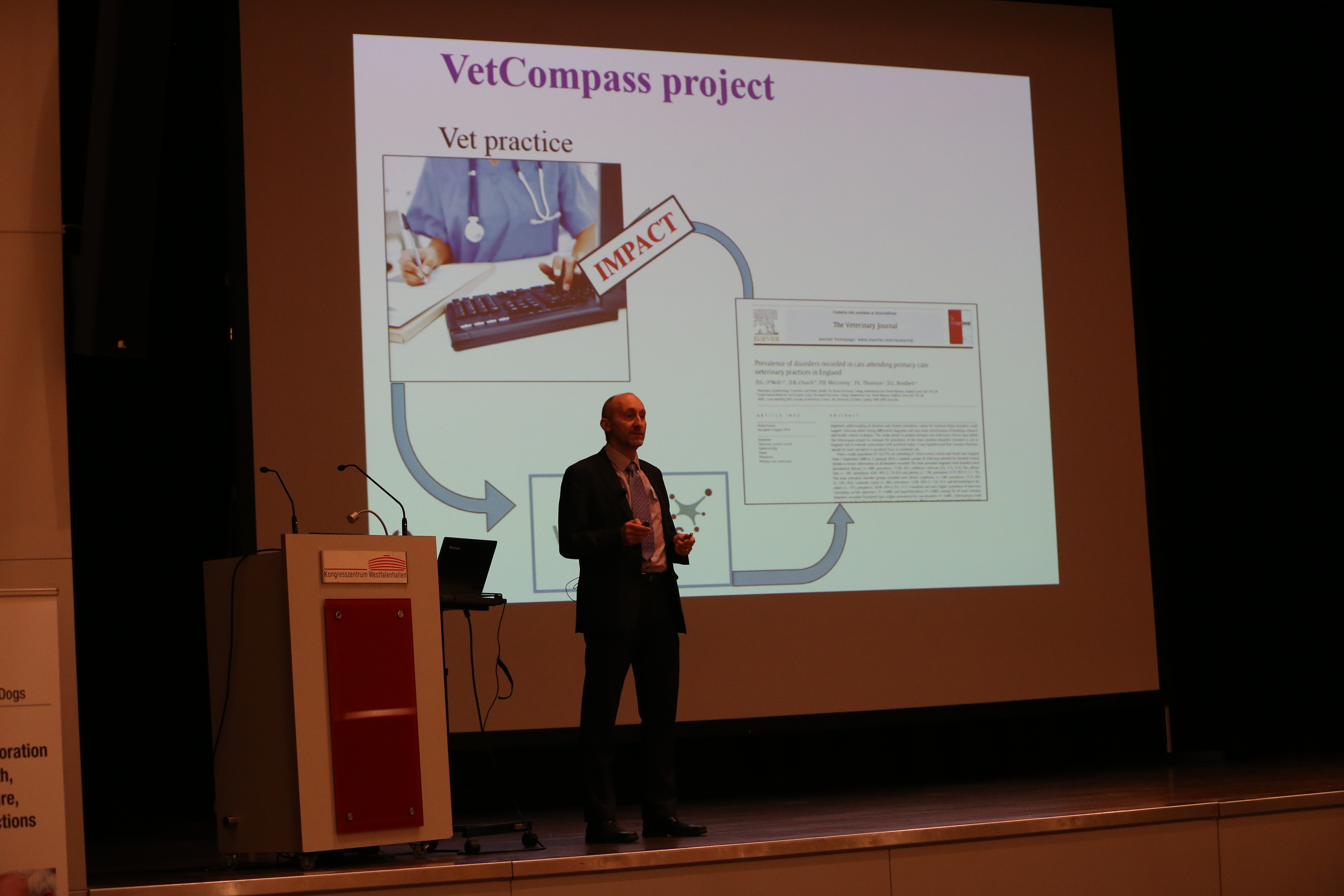 VetCompass is proud to be a DogWellNet collaborator and we are confident that this resource will substantially benefit canine health and welfare worldwide.