Latest collaborative VetCompass™ research explores prognostic factors in dogs with cardiac disease attending primary-care practice
Degenerative mitral valve disease (DMVD) is a common form of cardiac disease in dogs, especially in small breed dogs such as the Cavalier King Charles Spaniel. The disease has been explored by specialists and prognostic indicators have been identified. However, until now, the value of these measurements has not been determined in the wider primary care setting.
Heart murmurs (abnormal heart sounds) consistent with DMVD are frequently found in dogs presented to primary care veterinary practices. The clinical progression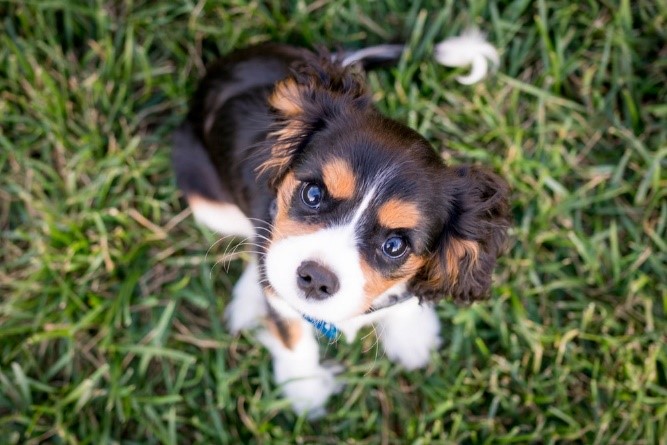 of DMVD varies among individual dogs, with only a proportion of them experiencing clinical signs or dying as a result of their cardiac disease. Cardiac biomarker blood tests, which evaluate heart function, and data derived from history taking and physical examination findings have shown promise as predictors of disease outcome. The current study applied this to the primary-care setting, measuring the biomarkers N-terminal pro B-type natriuretic peptide (NT-proBNP) and cardiac troponin I (cTnI) at presentation, as well as utilising the history and physical examination findings.
The study recruited 893 dogs with a presumptive diagnosis of DMVD from 79 primary-care veterinary practices in the UK working with VetCompass and other practices The key findings include:
Dogs with higher NT-proBNP and cTnI concentrations, higher heart rates, older dogs, females, and those reported to be exercise intolerant, dyspneic, and diagnosed with selected comorbidities had an increased hazard of death due to any cause.
Dogs with higher concentrations of plasma biomarkers, higher heart rates, and heart murmur intensities, those with exercise intolerance and those receiving potent diuretics had a higher hazard of cardiac-related death.
The results of this study can help primary care veterinary practitioners identify and manage dogs with DMVD that are at highest risk of death.
Prof Adrian Boswood, Professor of veterinary Cardiology and lead cardiologist on the project said: "This study demonstrates the value of readily available clinical information, in combination with biomarker concentrations, for the identification of dogs at higher risk of succumbing to their cardiac disease. Of particular interest is the finding that biomarker concentrations should not be interpreted in isolation when making decisions about individual patients – rather the whole clinical picture should be considered including factors from the history and physical examination."
The full paper is freely available Open Access at https://onlinelibrary.wiley.com/doi/abs/10.1111/jvim.15251
---
You may also be interested in:
A new study at the Royal Veterinary College reported the frequency and risk factors for using …