Gastric bloat: 80% survival of surgical cases shown in VetCompass study
An epidemiological study involving dogs from across the UK has blown the myth that gastric bloat is almost always a death sentence for affected dogs.
Gastric dilation-volvulus (GDV, bloat) in dogs is an acute and life-threatening condition that is often assumed to have a grave prognosis. However, a new VetCompass study has shed fresh light on the frequency, risk factors and survival of GDV that may alter perceptions on the risks and outcomes of this condition and lead to more dogs being given the chance of surgery.
The Veterinary Companion Animal Surveillance System (VetCompass) is an international initiative focused on improving companion animal health. The not-for-profit research project is coordinated at the Royal Veterinary College (RVC) and works with hundreds of veterinary practices to gather anonymised clinical data. VetCompass studies investigate the range and frequency of health problems recorded in companion animals and identifies key risk factors for common disorders.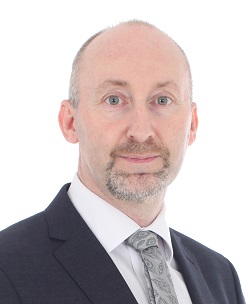 Outlining the scope and value of the ongoing collaborative surveillance project, RVC veterinary epidemiologist and VetCompass researcher Dan O'Neill said: "VetCompass allows the veterinary profession to finally get a fly-on-the-wall view of what really happens across the breadth of primary-care and emergency vet practices: and the surprises thrown up by our results regularly blow my mind. I think current and future VetCompass studies will revolutionise how we understand companion animal health care."
Talking specifically about the significance of the GDV study, Dr O'Neill added: "This GDV study has blown the myth that GDV is almost always a death sentence for affected dogs. Four out of five dogs that were operated on at primary emergency practices survived. This simple statistic alone can change how primary-care vets view the prognosis for GDV cases. The study also highlighted scarily high predisposition to GDV in certain large and giant breeds such as the Great Dane, Akita and Dogue de Bordeaux, and emphasises the importance of setting this condition as a welfare priority in these breeds."
GDV is often an emergency presentation in veterinary practices and so this study was based on a population of 77,088 dogs attending 50 Vets Now clinics across the UK. Vets Now is the largest provider of emergency pet care in the UK, with 55 pet emergency clinics working in partnership with more than 1,000 veterinary practices to provide their out-of-hours emergency service.
Overall, 492 dogs had GDV, giving a prevalence of 0·64% among the emergency caseload. Compared with cross-bred dogs, the breeds with the highest odds ratios for GDV were the Great Dane, Akita, Dogue de Bordeaux, Irish setter and Weimaraner. Pure-bred dogs were more than five times more likely to get GDV compared with cross-bred dogs.
Increasing bodyweight was also strongly associated with increased odds of GDV. Dogs weighing over 40 kg had 148·7 times the odds compared with dogs weighing less than 10·0 kg. The odds of GDV increased as dogs aged up to 12 years.
Of the cases that were presented alive, approximately half of the owners chose to pursue surgical treatment and, of these, 79·3% survived to discharge. One of these dogs that was successfully surgically managed at a Vets Now clinic during the study included Boz, a then seven-year-old Labrador retriever-cross who is now 12 and still enjoying life (see photo). Co-incidentally, Boz was owned by Jemima Harrison who produced the BBC documentary Pedigree Dogs Exposed . Boz was statistically unlucky to develop GDV as this study shows that cross-bred dogs have one fifth the risk of GDV compared with pure-bred dogs.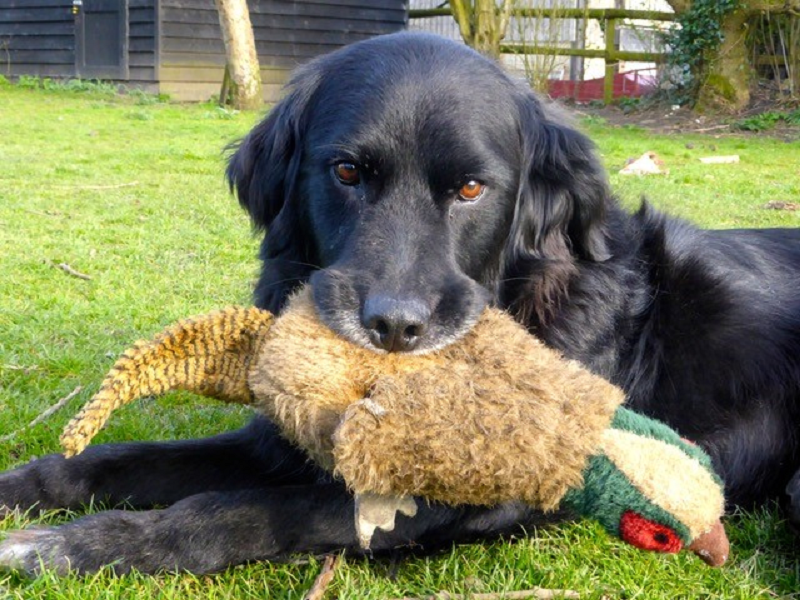 This study assists vets to predict which breeds and age groups are most at risk of GDV. But more importantly, it shows that high survival rates can be achieved following surgery and therefore GDV need not necessarily be assumed to have such a poor prognosis.
Commenting on Vets Now's contribution to the VetCompass epidemiological studies, Amanda Boag, Clinical Director of Vets Now, commented: "Vets Now is delighted to be part of this study. GDVs are one of the classic emergency cases all vets are aware of and have a reputation as being challenging cases. This study shows just what a good survival rate can be achieved in emergency practice. It provides emergency vets with a useful evidence base that will help them communicate with owners at a stressful time."
Caroline Kisko, Kennel Club Secretary, said: "The Kennel Club welcomes research which provides valuable information about the health of dogs of any breed. This study confirms that GDV most frequently affects large and giant breeds, particularly those with a deep chested conformation, and therefore owners of dogs of these breeds should be aware of the risk.
"Dog owners can find out more about the condition and the signs to look out for by visiting the health area of the Kennel Club website and we would strongly recommend that owners of at-risk breeds familiarise themselves with this information.
"Dogs which have developed GDV require prompt veterinary attention in order to maximise the chances of a positive outcome and it is very heartening to read that around eighty per cent of affected dogs requiring surgical treatment survived their surgery. This research will certainly form part of the Kennel Club's Breed Health and Conservation Plans for the breeds mentioned and will allow evidence-based recommendations to be made as to how to advance the health and welfare of these breeds."
Research Reference
This paper is available in Early View on Wiley Online Library ahead of publication in JSAP:
O'Neill, D. G., Case, J., Boag, A. K., Church, D. B., McGreevy, P. D., Thomson, P. C. and Brodbelt, D. C. (2017), Gastric dilation-volvulus in dogs attending UK emergency-care veterinary practices: prevalence, risk factors and survival. J Small Anim Pract. doi:10.1111/jsap.12723
---
Press Office Contact
Uche Graves / Zoe Chadwick
T: 0800 368 9520
E: uche.graves@plmr.co.uk / zoe.chadwick@plmr.co.uk
Notes to Editors
The Royal Veterinary College (RVC) is the UK's largest and longest established independent veterinary school and is a constituent College of the University of London. The RVC offers undergraduate, postgraduate and CPD programmes in veterinary medicine, veterinary nursing and biological sciences, being ranked in the top 10 universities nationally for biosciences degrees. It is currently the only veterinary school in the world to hold full accreditation from AVMA, EAEVE, RCVS and AVBC.
A research-led institution, in the most recent Research Excellence Framework (REF2014) the RVC maintained its position as the top HEFCE funded veterinary focused research institution.
The RVC also provides animal owners and the veterinary profession with access to expert veterinary care and advice through its teaching hospitals; the Beaumont Sainsbury Animal Hospital in central London, the Queen Mother Hospital for Animals (Europe's largest small animal referral centre), the Equine Referral Hospital, and the Farm Animal Clinical Centre located at the Hertfordshire campus.
RVC Press Release 1 Sep 2017
See other Press Releases.
---
You may also be interested in:
A new VetCompass study from the Royal Veterinary College (RVC) has revealed that veterinary …