Cavalier King Charles Spaniels playing air guitar can be sign of serious disease
Royal Veterinary College Vets seek to raise awareness of condition following new study.
Cavalier King Charles Spaniels are sweet and adorable little dogs that are loved by the general public, with one currently even starring in ITV's Victoria. A new veterinary research initiative at the Royal Veterinary College (RVC) has for the first time revealed that one in 60 Cavaliers are affected by an inherited condition called syringomyelia.
Cavaliers are especially predisposed to this potentially debilitating, painful and life-limiting spinal cord condition. Syringomyelia is characterised by fluid filled cavities called syrinxes within the spinal cord which, as they grow, cause pain and neurological deficits. Dog breeds that are miniaturised and short-nosed are more prone to syringomyelia, but Cavaliers are believed to be the most commonly affected breed.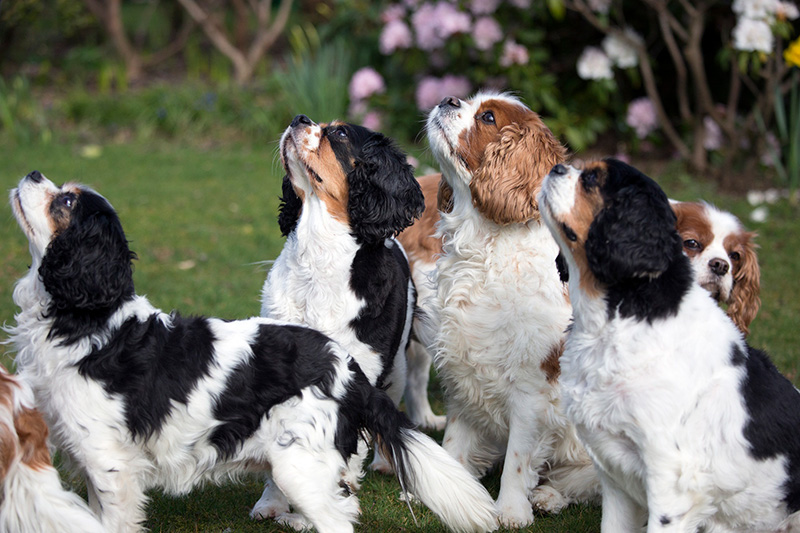 Until now, there has been little reliable evidence on the frequency and severity of syringomyelia in the overall dog population and this has limited vets' ability to diagnose and manage this condition.
However, an initiative called VetCompass from the RVC has now revolutionised the ability of scientists to investigate the health of companion animals. VetCompass collects anonymised clinical data from first opinion veterinary clinics across the UK. These data can be analysed to answer a wide variety of health questions that have been unanswerable until now.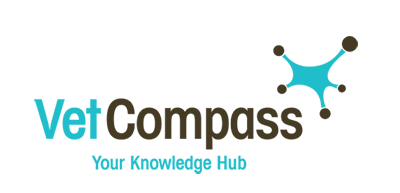 A recent VetCompass study published in the Veterinary Record journal highlights for the first time the frequency and severity of syringomyelia seen in general practice in the UK. At an overall dog population level, syringomyelia is not that common, affecting just one in 2,000 dogs. But among Cavaliers, the frequency of syringomyelia is much higher, affecting one in every 60 of the breed. VetCompass data reveals that almost 2,000 Cavaliers suffer from clinical syringomyelia in the UK at any one time.
For many years, scientists have struggled to identify the true extent and severity of diseases seen in the wider general dog population because the main source of veterinary health data on dogs has come from universities and referral hospitals. While this referral data is useful, the types of animals and conditions that are referred to these referral centres is unrepresentative of the wider dog population so it is very difficult to extrapolate any findings to the general population. It is mainly complex conditions and severely affected individuals that get referred. In contrast, the vast majority of animals are managed perfectly well by the primary vet practitioners without ever being referred or even being ill at any one time. VetCompass has revolutionised the way this first opinion veterinary data is collected and investigated.
Syringomyelia is a severe condition for affected dogs, with the VetCompass study showing that 72% of affected dogs were recorded as showing pain. The study showed that these dogs would often yelp or scream when they were picked up or when their necks were touched. Many of them also showed 'phantom scratching' where they would try to scratch at their necks with their hindlegs but without ever even making contact with the skin. Some people refer to this action as 'playing an air guitar'.
There are now effective painkillers and other treatments that can make the lives of affected dogs much better, so earlier diagnosis can make a huge difference to the quality of life of these adorable little dogs.
The RVC is urging owners and vets alike to be aware of the symptoms and seek medical advice if their Cavalier is showing signs typical of syringomyelia, so that clinically affected dogs can be recognised and treated earlier and better. Symptoms include:
Sensitivity around the head and neck area
Sleeping with the head raised
Scratching or pawing the head or neck region
Weak limbs
Deafness
Dr Dan O'Neill, Companion Animal Epidemiologist at the RVC, said: "I loved being a first opinion practice vet for over 20 years where I could help animals on a one-by-one basis. But now, with VetCompass, we can help animals by their thousands. An example is this syringomyelia study which may lead to many affected dogs getting treatment much earlier and therefore making their lives so much better."
Professor Holger Volk, Professor of Veterinary Neurology and Neurosurgery, said: "These VetCompass data are an eye-opener; we very frequently see Cavaliers with clinical signs of syringomyelia at RVC's referral hospital but now we know how common it is in the real world, outside of the referral world."
Dr Ludovic Pelligand, Senior Lecturer in Clinical Pharmacology and Anaesthesia, said: "VetCompass allows us to identify how Cavalier King Charles affected by syringomyelia are treated for pain every day, nationwide. This will help us to understand optimal management and we are currently working on new ways to monitor pain and working towards developing new treatment options to further improve their pain relief and quality of life in the future".
Aimee Llewellyn-Zaidi, Head of Health and Research at The Kennel Club, said: "Vet compass demonstrates the importance of good quality data collection to help identify the impact of health conditions in companion animals, and demonstrates one of the many ways that the veterinary community can support dog health. Raising awareness in the veterinary community and the wider public of important diseases, and steps they can take to reduce the risk of these diseases, is key to tackling them in a collaborative way. Whether a dog is Kennel Club registered or not, there are resources out there to support good breeding practices, such as screening for Chiari Malformation / Syringomyelia (CM/SM) under the British Veterinary Association and Kennel Club's CM/SM scheme before using a dog for breeding."
Tania Ledger, owner of a Cavalier King Charles Spaniel and a founder of Cavalier Matters said: "My experience is that dogs with syringomyelia can live relatively normal lives provided they are managed carefully. This means having an understanding of the disease and what role the medication and lifestyle plays. With increased awareness of the condition by owners and vets, the lives of these special little dogs can be helped immeasurably. I set up Cavalier Matters to simply try and help where we can. We work tirelessly to raise both funds and awareness of syringomyelia in Cavalier King Charles Spaniels."
Research Reference
Sanchis-Mora S, Pelligand L, Thomas CL, Volk HA, Abeyesinghe SM, Brodbelt DC, Church DB, Thomson PC, McGreevy PD, O'Neill DG. Dogs attending primary-care practice in England with clinical signs suggestive of Chiari-like malformation/syringomyelia. Veterinary Record 2016 Aug 17. doi: 10.1136/vr.103651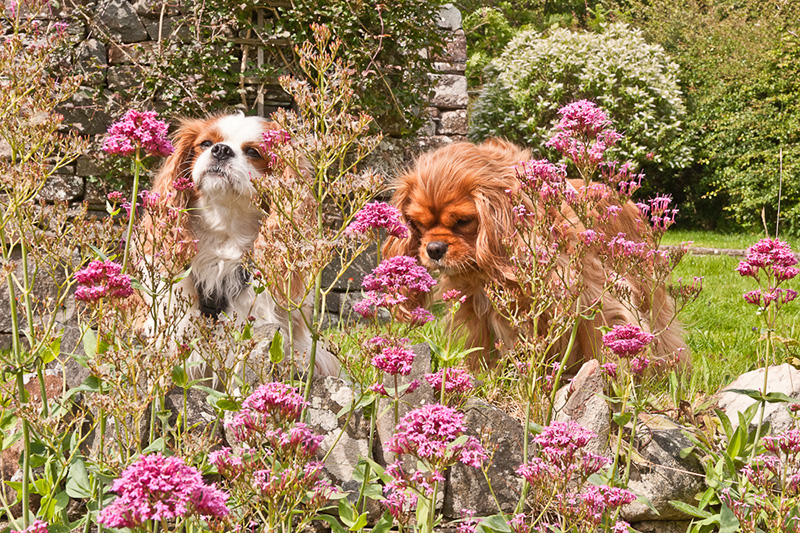 ---
Press Office Contact
Uche Graves / Zoe White
T: 0800 368 9520
E: uche.graves@plmr.co.uk / zoe.white@plmr.co.uk
Notes to Editors
The Royal Veterinary College (RVC) is the UK's largest and longest established independent veterinary school and is a constituent College of the University of London. The RVC offers undergraduate, postgraduate and CPD programmes in veterinary medicine, veterinary nursing and biological sciences, being ranked in the top 10 universities nationally for biosciences degrees. It is currently the only veterinary school in the world to hold full accreditation from AVMA, EAEVE, RCVS and AVBC.
A research-led institution, in the most recent Research Excellence Framework (REF2014) the RVC maintained its position as the top HEFCE funded veterinary focused research institution.
The RVC also provides animal owners and the veterinary profession with access to expert veterinary care and advice through its teaching hospitals; the Beaumont Sainsbury Animal Hospital in central London, the Queen Mother Hospital for Animals (Europe's largest small animal referral centre), the Equine Referral Hospital, and the Farm Animal Clinical Centre located at the Hertfordshire campus.
RVC Press Release 20 September 2016
See other Press Releases.
---
You may also be interested in:
A new VetCompass study from the Royal Veterinary College (RVC) has revealed that veterinary …