Canine DMVD study enrols over 700 dogs!
Latest data update from canine DMVD study
VetCompass team member Maddy Mattin has now recruited over 700 dogs from 77 individual clinics across the UK top take part in a longitudinal study to better understand and monitor the clinical progression of canine degenerative mitral valve disease (DMVD).
Maddy's work, funded by PetPlan Charitable Trust, aims to document the prevalence of DMVD in UK dogs, evaluate the survival characteristics of dogs with DMVD at various stages of disease progression and to determine the prognostic value of clinical measurements and biomarker blood tests in the primary care setting.
Cumulative number of dogs enrolled to DMVD study (last update: 31st May 2015)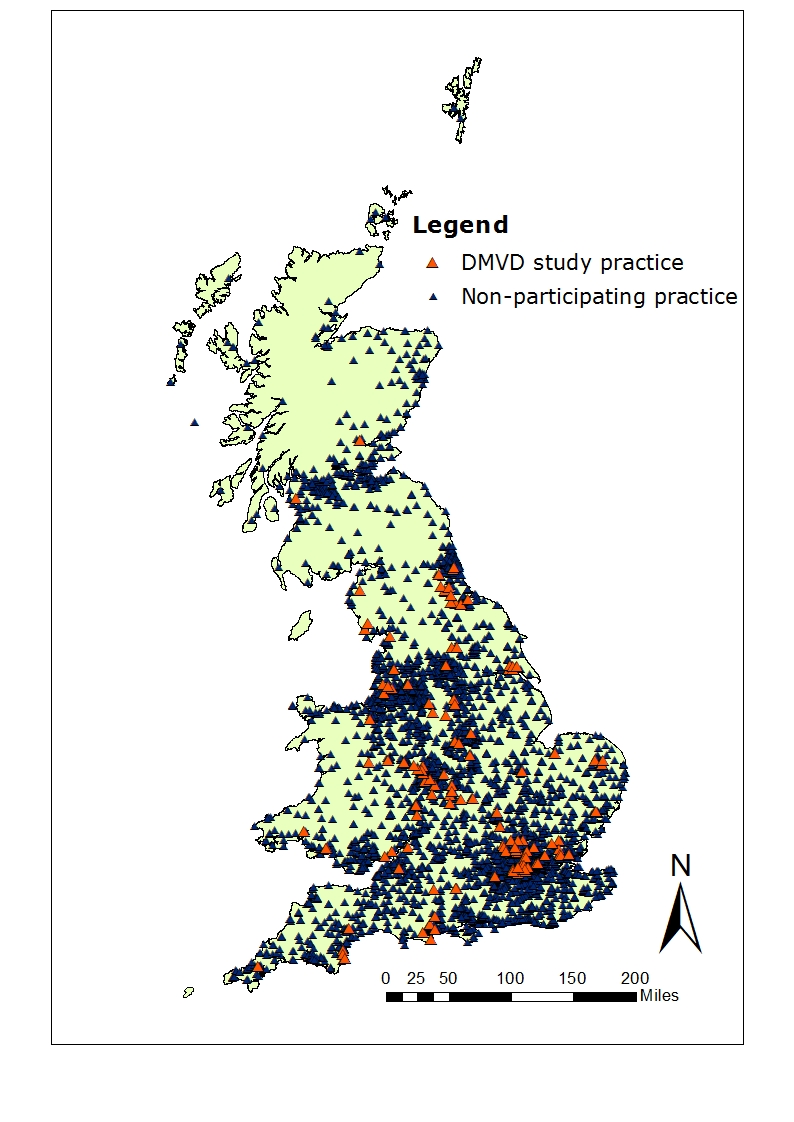 Study methods are minimally invasive to the dogs involved, and the FREE cardiac biomarker testing provided at the point of enrolment is of real benefit in clinical management of DMVD cases.
Vets at participating clinics simply need to obtain owner consent, record simple measurements on a clinical information form and submit a blood sample to Idexx laboratories to measure the levels of the cardiac biomarkers (NT-proBNP and cardiac troponin I).
The clinical progress of participating dogs is then followed over time via access to their electronic clinical records.
. .
Location of practices recruited to DMVD study (orange triangles)and non-participating practices (blue triangles).

Many thanks to PetPlan Charitable Trust and most importantly to all the veterinary practices and dogs owners who have participated in our study so far. We are extremely grateful for your ongoing support. If you would like further information, please see Maddy's DMVD project page on our website or contact Dave Brodbelt (dbrodbelt@rvc.ac.uk) at the RVC.
---
You may also be interested in:
A new VetCompass study from the Royal Veterinary College (RVC) has revealed that veterinary …