Antimicrobial usage in farm animal practices in the UK: A mixed-methods approach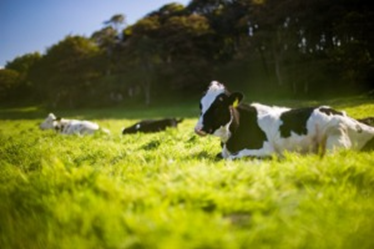 A new study at the Royal Veterinary College reported the frequency and risk factors for using highest priority critically important antibiotics (HP-CIAs) in farm animals in the UK. This study aimed to evaluate the overall usage of antibiotics and HP-CIAs in farm animals using the treatment records from 23 veterinary practices in the UK. Furthermore, this study explored the drivers behind antibiotic use to support policy making for the responsible use of antimicrobials in farm animals.
Key findings include:
During 2019, 98,824 antimicrobial events were recorded from the treatment records of the 23 participating practices. Of these, (17.3%) were found to be HP-CIAs.
Penicillins were the most frequently used AMs (29.9%) followed by tetracyclines (19.2%).
Injectables represented the majority of the prescribed AM preparations (80.1%), followed by intramammary (11.8%).
Factors associated with the usage of HP-CIAs included country, season, route of administration and practice type.
England was at a higher risk of HP-CIAs usage. Spring had a lower risk of HP-CIAs usage. Intramammary and oral routes of administration had a lower risk of being HP-CIAs compared to injectables. Exclusively farm practices had decreased risk of HP-CIAs usage.
On the qualitative side, veterinarians in one of the participating practices were interviewed to investigate the barriers and facilitators behind prescribing antimicrobials in farm practices. The analysis of the vets' interviews highlighted a number of key messages, including:
Participants showed good understanding of AMR, responsible use of AMs and the term critically important antimicrobials.
Supermarket contracts and the farm assurance schemes were found to be facilitators for reducing the AMs use and the use of HP-CIAs.
Ease of administration and the withdrawal period of the AMs were found to be influencing veterinarians' choice of AMs.
Doaa Elkholly, PhD student and epidemiologist at the RVC, said:
"This study can give better understanding of antimicrobial usage in farm animals and the influences behind prescribing and will help to provide much needed baseline data from farm practices."
The paper can be accessed here.
Elkholly, D., Fraser, A., Booth, R., O'Neill, D., Mateus, A., Brunton, L. and Brodbelt, D. (2023) 'Antimicrobial usage in farm animal practices in the UK: A mixed-methods approach', Preventive Veterinary Medicine, 213, 105870, available: http://dx.doi.org/https://doi.org/10.1016/j.prevetmed.2023.105870.
---
You may also be interested in:
A new study by the VetCompass team at the Royal Veterinary College (RVC) has found that dogs with …