MRes - The role of thymosin-beta4 in human vascular ageing.
Supervisors: Dr Elisa Vasilopoulou and Professor Caroline Wheeler-Jones
Department: Comparative Biomedical Sciences
---
Project Details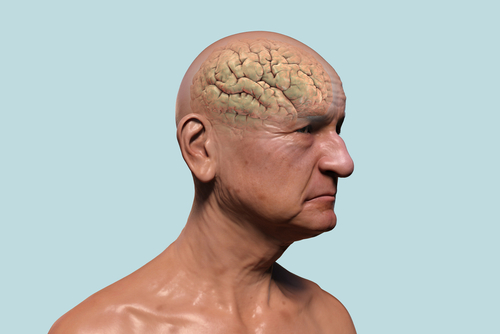 Vascular ageing contributes to the pathogenesis of age-related diseases such as cardiovascular disease, kidney disease, cognitive impairment, and eye disease. We have shown that aged (senescent) human endothelial progenitor cells have impaired pro-repair capacity in response to exogenous angiogenic factors. Thymosin-beta4 (TB4) is a peptide with a recognized role in vascular development and neovascularization following injury.
The aim of this project is to assess whether TB4 can regenerate the angiogenic capacity of aged vascular cells.
This project will use cell culture techniques to characterize the expression and functional role of TB4 in aged human vascular endothelial cells and blood-derived endothelial progenitors.
---
References
Vasilopoulou E, Kolatsi-Joannou M, Lindenmeyer MT, White KE, Robson MG, Cohen CD, Sebire NJ, Riley PR, Winyard PJ and Long DA. Loss of endogenous thymosin beta4 accelerates glomerular disease. Kidney Int. 2016;90:1056-1070.

Faulkner A, Lynam E, Purcell R, Jones C, Lopez C, Board M, Wagner KD, Wagner N, Carr C and Wheeler-Jones C. Context-dependent regulation of endothelial cell metabolism: differential effects of the PPARbeta/delta agonist GW0742 and VEGF-A. Sci Rep. 2020;10:7849

Fortunato TM, Vara DS, Wheeler-Jones CP and Pula G. Expression of protease-activated receptor 1 and 2 and anti-tubulogenic activity of protease-activated receptor 1 in human endothelial colony-forming cells. PLoS One. 2014;9:e109375.

Dube KN and Smart N. Thymosin beta4 and the vasculature: multiple roles in development, repair and protection against disease. Expert Opin Biol Ther. 2018;18:131-139.
---
Requirements
Essential:
Desirable:
Previous experience in cell culture/molecular biology techniques would be beneficial but is not essential.
This is a full time project commencing in October 2023, based at RVC's Camden campus.
---
Funding
Partially funded: e.g. the lab will be covering the project costs, with the MRes student expected to meet the course fees and their living expenses.
International applicants are welcome to apply but must be able to fund the difference between "Home" and "Overseas" tuition fees.
You can find information on fees and funding online. A postgraduate master's loan may be available to help cover costs.
---
How to Apply
For more information on the application process and English Language requirements see How to Apply.
Deadline: 30th July 2023
We welcome informal enquiries - these should be directed to evasilopoulou@rvc.ac.uk
Interview date and location: TBC (August 2023)