MRes How does tuberculosis disseminate out of the lungs to cause extra-pulmonary disease?
Supervisors: Dr Sharon Kendall (RVC) and Professor Brendan Wren (LSHTM)
Department: Pathobiology and Population Sciences
---
Project Details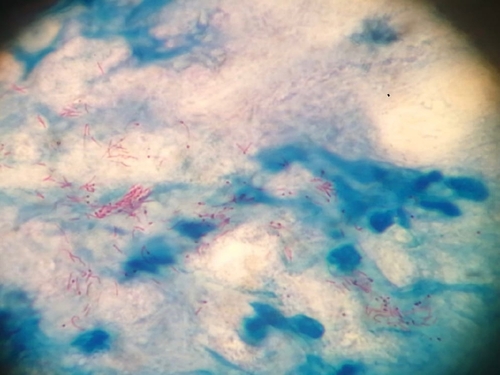 Tuberculosis (TB) is a devastating bacterial disease that impacts both human and animal populations. While primarily a disease of the lungs, 15% of infections occur at extra-pulmonary sites and are more commonly associated with animal-adapted bacterial lineages and zoonotic origins. In this project you will uncover the genetic mechanisms used by bacteria that cause TB in order to survive host-pressure at extra-pulmonary sites. The knowledge will contribute to improved therapies for disseminated TB.
The project is a collaboration between the RVC and LSHTM, therefore you will benefit from interacting with infectious disease specialists working in the context of both animal and human health. Additionally, the project will involve collaboration with computational biologists at Birkbeck (Dr Irilenia Nobeli) and opportunities to gain interdisciplinary experience. In this project you will gain experience in molecular microbiology, high-throughput transposon insertion sequencing (Tn-seq) and CRISPRi mediated gene silencing. This work builds on previous collaborative projects undertaken in the laboratories of the primary and secondary supervisors1,2,3. You will be integrated into a larger group of scientists working on TB at the RVC.
---
References
Gibson AJ, Stiens J, Passmore IJ, Faulkner V, Miculob J, Willcocks S, Coad M, Berg S, Werling D, Wren BW, Nobeli I, Villarreal-Ramos B, Kendall SL. 2022. Defining the genes required for survival of Mycobacterium bovis in the bovine host offers novel insights into the genetic basis of survival of pathogenic mycobacteria. mBio 2022 Aug 30;13(4):e0067222.doi:10.1128/mbio.00672-22. Epub 2022 Jul 14

Gibson AJ, Passmore IJ, Faulkner V, Xia D, Nobeli I, Stiens J, Willcocks S, Clark TG, Sobowiak B, Werling D, Villarreal-Ramos B, Wren BW and Kendall SL (2021). Probing Differences in Gene Essentiality Between the Human and Animal Adapted Lineages of the Mycobacterium tuberculosis Complex Using TnSeq. Frontiers in Veterinary Science (2021) 24: doi.org/10.3389/fvets.2021.760717

Faulkner V, Cox AA, Goh S, van Bohemen A, Gibson AJ, Liebster O, Wren BW, Willcocks S, Kendall SL. 2020. Re-sensitization of Mycobacterium smegmatis to Rifampicin Using CRISPR Interference Demonstrates Its Utility for the Study of Non-essential Drug Resistance Traits. Frontiers in Microbiology 11:619427: doi.org/10.3389/fmicb.2020.619427.
---
Requirements
Essential:
Desirable:
An interest in molecular bacteriology is desirable
This can be taken as a full-time or part-time (12months FTE) project commencing in October 2023, based at RVC's Hawkshead campus.
---
Funding
Partially funded. The lab will be covering the project costs, with the MRes student expected to meet the course fees and their living expenses.
International applicants are welcome to apply but must be able to fund the difference between "Home" and "Overseas" tuition fees.
You can find information on fees and funding online. A postgraduate master's loan may be available to help cover costs.
---
How to Apply
For more information on the application process and English Language requirements see How to Apply.
Deadline: 30th July 2023
We welcome informal enquiries - these should be directed to skendall@rvc.ac.uk
Interview date and location: TBC (August 2023)