MRes - Contribution of acidosis to chronic pain in Paget's disease of bone
Supervisors: Prof. Chantal Chenu (RVC) and Dr. Shafaq Sikandar (QMUL)
Department: Comparative Biomedical Sciences
---
Project Details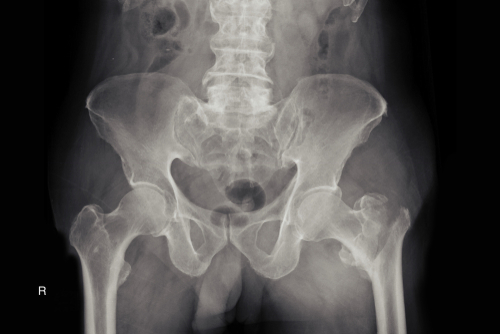 Paget's disease of bone (PDB) is a common metabolic bone disorder, characterized by increase bone turnover and giant cells (osteoclasts) responsible for the destruction of the bone (1). The most frequent complication is bone pain. This project will investigate if the increased acidification of the bone tissue due to excessive osteoclast action and inflammation that occur in PDB may contribute to the pain experienced by the patients. We hypothesize that acid-sensing ion channels (ASICs) are activated by the tissue acidosis in PDB (2) and contribute to its associated pain.
This proposal will use a mouse model of PDB (3) to 1) characterise the development of Pagetic lesions in bone with age using micro-computed tomography and histology; 2) examine the expression levels of ASICs in dorsal root ganglia and bone during the development of PDB using qPCR analysis.
This project is funded by the Paget's association and is part of a larger work aiming at improving our understanding of the mechanisms of pain in PDB.
---
References
Gennari L, Rendina D, Falchetti A, Merlotti D. Paget's disease of bone. Calcif Tissue Int 2019; 104:483.

Abdelhamid RE and Sluka KA ASICs mediate pain and inflammation in musculoskeletal diseases. Physiology. 20015; 30:449.

Daroszewska A, van't Hof RJ, Rojas JA, Layfield R, Landao-Basonga E, Rose L, Rose K, Ralston SH. A point mutation in the ubiquitin-associated domain of SQSMT1 is sufficient to cause a Paget's disease-liked disorder in mice. Hum Mol Gen. 2011; 20:2734.
---
Requirements
Essential:
Must meet our standard MRes entry requirements.
Highly motivated student with a relevant First Class or upper Second Class University honours Degree in Biological Sciences, Veterinary or Medicine.

English language proficiency and good general communication skills.

Good data analysis and problem-solving skills

Organising skills and ability to meet deadlines and to prioritise

Ability to liaise with members of the research group
Desirable:
Experience in bone biology and/or chronic pain research will be an advantage

Experience in histology and qPCR technique
This project will be full-time (12 months) commencing in October 2023. It will be based at RVC's Camden campus.
The Pagetic mice are available. All the ethics and project license are in place. The candidate for this project will only work on mouse cadavers and therefore will not need a personal animal license.
---
Funding
This project is partially funded: e.g. the lab will be covering the project costs, with the MRes student expected to meet the course fees and their living expenses.
You can find information on fees and funding online. A postgraduate master's loan may be available to help cover costs.
---
How to Apply
For more information on the application process and English Language requirements see How to Apply.
Deadline: 30th July 2023
We welcome informal enquiries - these should be directed to cchenu@rvc.ac.uk
Interview date and location: TBC (August 2023)