Livestock Health and Production
Study Veterinary Sciences by distance learning
Developed by academic experts at The Royal Veterinary College, studies are aimed primarily at veterinarians, animal health specialists and livestock farmers, however, optional modules make our studies suitable for people from a range of professional backgrounds. The programme addresses contemporary issues of livestock production and has a worldwide relevance.
Our graduates find that the international recognition and prestige of their degree opens doors and creates opportunities in their careers.
Programme aims
The course aims to provide you with:
Knowledge on agents of animal diseases and how animals respond to them
Advanced knowledge in animal nutrition, breeding and management to optimise animal health and production
Farming systems approach to animal production and an understanding of how to appraise and monitor livestock production systems through development and execution
An introduction from Dr Christine Thuranira-McKeever Distance Learning Programme Director:
Providing distance learning courses, as part of the University of London International Programmes, is a challenging but very rewarding role. We have students from all over the world and our team works very hard to ensure that we offer them programmes that are of an academically high standard and relevant to the contemporary needs of livestock farming and veterinary medicine. It's a wonderfully rewarding experience to see our students successfully completing their courses and graduating. To find out more, please view the Distance Learning Programme Leaflet 2018/9
Flexible study options
Our students are working professionals and the pace of study is flexible and will vary dependent upon personal circumstances.
The Study Pack consists of a Study Guide, Reader and Textbooks/CD's, as necessary and our Virtual Learning Environment (VLE) allows studies to be portable, by offering on-line access to the programme handbook, study guide, student discussion board, occasional academic tutorials, as well as past exam papers/examiners reports (for the previous 2 years). A number of modules are now offered fully on-line, but this will depend upon the module options chosen. A tutorial calendar is released at the beginning of the academic year and students are advised to plan for these sessions, as academic queries will only be answered during tutorials.
Although non-compulsory, Indicative study calendars are available and provide an indication of the time to spend on each section.
Examinations take place annually in October, however, the flexibility of the programme allow exams to be deferred, if necessary.
A five-year period is offered to complete the MSc degree, Postgraduate Diploma or Postgraduate Certificate, with an average completion time of three years.
Fingertip facts
Student count: In excess of 200 students are currently studying with the programme. There is no maximum intake.
Students by country: Course material is of worldwide relevance and students benefit by being able to interact with peers worldwide. The map shown provides an indication as to the current spread of students.
Students by gender: Current registrations indicate that male and female registrations are equally balanced.
Students by age: Current registrations indicate that the majority of students are aged between 26 and 45.
Structure
| | |
| --- | --- |
| Postgraduate Certificate | Two modules (one compulsory core and the other chosen from the remaining MSc core modules) |
| Postgraduate Diploma | Four modules (one compulsory core, at least one of the other compulsory core modules, plus two other modules, chosen from the remaining core module and the optional modules of the MSc) (Note: Excluding the Research Project) |
| MSc degree | Seven modules (three compulsory core and four optional) |

240-hour Individual Modules (credit bearing): Modules of the degree programme may also be studied as standalone modules for Continuing Professional Development. This allows the opportunity to sample a discrete learning unit before committing to the degree programme (See the Individual module page for further information.)
On successful completion of the module assessment, students may request to progress to the MSc degree, Postgraduate Diploma or Postgraduate Certificate using the module as a credit. Please note that there is a maximum number of modules which may be used for progression purposes.
Summary of key dates
| | |
| --- | --- |
| Application deadline | 15 December |
| Registration deadline | 15 January |
| Studies commence | February |
| Examinations | October |
MSc, Postgraduate Diploma, Postgraduate Certificate and 240-hour individual modules: The above dates apply to the degree programme only. If the application deadline has passed, you may contact the Course Administrator to understand if a late application may be considered.
50 and 35-hour individual modules: There is no application or registration deadline. As the written assessment may be taken at any time and does not include a written examination, there is complete flexibility concerning when to register.
How to apply and register
You may apply using the on-line application form: MSc, Postgraduate Diploma, Postgraduate Certificate and Individual Modules (240-hour - 50-hour - 35-hour) in Livestock Health and Production.
College staff / alumni discount
Royal Veterinary College staff members and alumni will receive a bursary of 20% off fees for these distance-learning programmes (excluding resit fees).
Final award
Graduates of the programme will receive two documents: a final diploma 'parchment' and a diploma supplement. The final diploma will show the award of a University of London Worldwide Degree, with the Royal Veterinary College as the Lead College involved. The diploma supplement will describe the nature, level and content of the programme that has been successfully completed. The MSc, Postgraduate Diploma and Postgraduate Certificate are placed at Level 7 of the Framework for Higher Education Qualifications.
Graduates are invited to attend the Graduation Ceremonies of both the University of London Worldwide and the Royal Veterinary College.
Ask a question
Please contact the Student Advice Centre or the Course Administrator
MSc degree
EITHER a second class honours degree (or equivalent) in veterinary science, animal science, agriculture, biological sciences or medicine, OR a second class honours degree (or equivalent) in a scientific discipline which has, in the opinion of the University, included suitable training..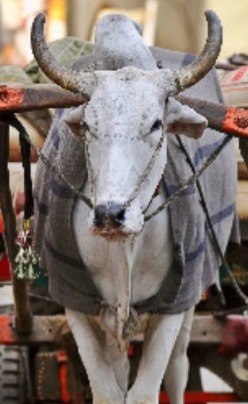 Postgraduate Diploma, Postgraduate Certificate and 240-hour individual modules
A degree or a technical or professional qualification and work experience considered appropriate and relevant by the University.
50-hour and 35-hour individual modules
There are no entrance or English language requirements (non-credit bearing individual modules)
English language requirement
With the exception of students taking 35-hour or 50-hour individual modules, all applicants must provide evidence of their English language ability.
Applicants whose first language is not English must provide documentary evidence acceptable to the University that the applicant has, no more than three years prior to the application, either been educated in English (minimum 18 months).
OR worked in English (minimum 18 months);
OR passed a test of English Proficiency acceptable to the University of London within the past three years – for example IELTS (Academic) with an overall score of 6.5 with a minimum of 6.0 in each sub-test.
OR TOEFL iBT (internet-based Test) with an overall score of 92 or above, with at least 22 in both Reading and Writing Skills sub-tests and at least 20 in both Speaking and Listening sub-tests.
The University reserves the right to require an applicant to pass, at an appropriate level, a test of proficiency in English that is acceptable to the University before an offer of registration can be made
Computer specification
Please note some of the modules have computer or software requirements and you are advised to read the module outline prior to registering.
To get the most from your studies, we recommend the following computer specification:
A computer with internet access or an internet connection (please note that Macs are not suitable for certain modules as some of the course software is not compatible).
Web browser: latest version of Firefox, Chrome or Internet Explorer.
Screen resolution: 1024 x 768 or greater.
Sufficient bandwidth to download documents of at least 2MB.
Adobe Reader (or other pdf reader software).
JavaScript and cookies enabled.
How you study
If your job requires frequent travel or you work irregular hours, distance learning offers a means of furthering your studies without having to attend the University in person. You also avoid additional travel, accommodation and living expenses of being a full-time student in London.
How we support you
Although you are provided with the materials you need to successfully complete your study with a minimum of direct academic support, you do receive support in several ways:
You may contact the RVC Programme Office on a day-to-day basis with general queries and academic support is offered via occasional on-line tutorials.
For each module, you can submit up to two written assignments for tutor comment and assessment.
Virtual Learning Environment (VLE)
Our Virtual Learning Environment, known as RVC Learn, enables you to communicate with your fellow distance learning students, discuss issues concerning your studies, and participate in occasional online tutorials with tutors at set times. Learn allows you to access the RVC Intranet, the RVC Community, and the Library area, where you may access electronic journals. It also provides access to study materials, past exam papers and a student forum.
Study materials
The study materials you receive include:
Programme handbook with information on planning your studies, preparing for examinations and study techniques.
Study pack for each module you take, containing directed learning notes and a series of readings (book chapters and articles) on recent developments in the field. (Note: Dependent upon the module options chosen, study materials may only be offered on-line)
Textbooks for certain modules.
Samples of past examination papers for the previous two years, and, where a module has previously been examined, an examiner's report
CDs (for certain modules)
Each year, an updated programme handbook is available online via the VLE. You also receive the relevant study pack for any additional modules you take, and any revised course materials. As the materials are comprehensive, you can complete modules without access to any additional textbooks or readings. There is no need to purchase additional textbooks or try and locate journals which may not be available locally.
Period of study
MSc and Postgraduate Diploma students have between two to five years to complete the programme. Postgraduate Certificate students have between one year and a maximum of five. The 'study year' is effectively between February and September, with examinations in early/mid-October.
Time commitment
Individuals differ in the number of hours per week they need to devote to study and in the number of years in which they would like to complete the programme. As a rough guide, we recommend that you should study between 10-15 hours per week if you wish to complete in the minimum period. It is very important that study hours, however many, should be given consistently.
Assessment
Each module is examined by a three-hour unseen written examination, which may contain essays and shorter questions. You must also submit up to two compulsory written assignments per module. The one with the highest mark counts as part of the formal assessment. The two elements are weighted: unseen written examination (80%), compulsory written assignment (20%).
Examinations
Examinations take place once a year in October. If you fail an examination at the first sitting, then you will have one further attempt. Examinations are normally held in a student's country of residence. We have examination centres in over 180 countries worldwide.
Modules
Whichever option you choose to take, a combination of both core and optional modules must be studied, with the core modules to be studied initially (click image to enlarge):
The core modules provide an essential introduction to a variety of approaches, methods and subjects. These modules are designed to equip you with the preliminary practical and intellectual skills necessary for progression to the next level. Within the Postgraduate Diploma and the MSc, there is a natural progression from the core modules to the optional modules. Within the selection of optional modules, there is an element of choice in subject matter and disciplinary areas of study. Although the optional modules may not in themselves be more difficult, students will develop a greater understanding and a sophistication of thinking as they work through the modules.
You must register and study the core modules prior to registering for the optional modules. You are given the opportunity to register and pay for new modules at the end of each academic year.
Three compulsory core modules:
Animal disease (Current concepts) ((LHM001)
This module will enable you to appreciate the external and internal components of health, agents of disease and how animals respond to them, at an individual and population level. Subject areas: immunology; parasitology; microbiology; introduction to veterinary epidemiology; principles of veterinary pathology. See the module introduction for further information.
Developing and monitoring of livestock production systems (VPM018)
This module will adopt a farming systems approach to permit the student to place livestock production within the context of the utilisation of resources. This will allow a critical consideration of appropriate husbandry for different animals in diverse environmental and socio-economic conditions. Subject areas: An introduction to farming systems; Details of major livestock production systems; Developing and monitoring of functioning livestock systems with farmers, including organic farming; Environmental, welfare and breeding issues in sustainable livestock husbandry. See the module introduction for further information.
Principles of livestock production (LHM002)
This module will enable you to understand how feeding, breeding, management and interaction with the environment influence animal production and disease. Subject areas: general principles of nutrition; specialised areas of nutrition (students will select three of the following options which must include at least one ruminant and one non-ruminant choice: feeding dairy cows; feeding dual-purpose, beef and draught cattle; feeding sheep and goats; pig nutrition; poultry nutrition; nutrition of horses, camelids and rabbits. In all the above cases, consideration will be given to the different resources available in temperate and tropical/subtropical regions); environmental studies, including climatic effects and housing; genetics; the physiology of growth and lactation; the relevance of reproduction to livestock production. See the indicative study calendar for further information.
PLUS four further optional modules selected from:
Animal welfare (LHM016)
This module will provide a comprehensive appreciation of welfare and ethical issues connected with farm animal practice, animal breeding, transport and slaughter, companion animals, laboratory animals, animals used in competition and wildlife. Subject areas: An introduction to veterinary ethics; the physiology of pain, distress, fear and anxiety; the effects of genetics on animal welfare; welfare issues in animal husbandry systems; transport and slaughter; and specific welfare issues in companion, farmed, laboratory, wild and competitive animals.
For more information, view the video which features Martin Whiting, Royal Veterinary College, read the module introduction or view the promotional leaflet.
Economics for livestock development and policy (LVM019)
The objectives of this module are to stimulate awareness of the socio-economic, political and environmental issues that will affect future livestock development and to provide the tools to analyse the issues confronting producers, their advisers, planners and policy makers. Subject areas: Basic concepts of the economics of livestock production; Extensive, medium intensity and intensive systems of livestock production; Marketing and policy; Further economics for the analysis of livestock development; Tools for livestock economists. See the module introduction for further information.
Epidemiology and animal health economics (LVM004)
This module will enable you to understand the role of epidemiology and economics in the design and delivery of effective veterinary services aimed at improved animal health and productivity. Subject areas: introduction to statistics; introduction to veterinary epidemiology - basic principles, descriptive epidemiology, study design, sampling, quantitative aspects of diagnostic testing; animal health economics - principles, partial budgets, decision tree analysis, cost-benefit ratio, economics and project planning. See the module introduction for further information.
Management of infectious disease outbreaks in animal populations (LVM017)
This module is designed to teach both the theoretical and practical information required for the management of a major infectious disease outbreak of farm animals. Topics will include epidemiology of infectious diseases, risk and cost-benefit analysis, surveillance, diagnosis and vaccination strategies before and during an outbreak, contingency planning and case studies to illustrate how disease outbreaks could be better managed. See the module introduction for further information, or view the promotional leaflet.
Reproduction and fertility – a species approach (LHM009)
This module will enable you to gain a comprehensive insight into the physiology of reproduction and the management and manipulation of fertility to optimise animal productivity. Subject areas: general principles of reproduction; introduction to reproductive anatomy and physiology; control of breeding; fertilisation, conception and pregnancy; reproductive disorders and disease; embryo transfer and assisted reproduction; reproduction management. Students will be required to specialise in three of the following: cattle; small ruminants; pigs; camelids, rabbits and poultry; equids. See the Indicative Study Calendar for further information.
Research design, management and grant application writing (LVM014)
This module will enable you to undertake a research project, with an appropriate study design to validate a hypothesis and analyse the data, including the presentation of results and writing a grant application. Subject areas: introduction to scientific research and how to formulate a hypothesis; literature search, critical analysis of papers and writing a scientific review; experimental and statistical design in project planning; project management; preparing data for analysis - qualitative data, quantitative data; statistical analysis and analysing the validity of findings; report writing, presentation of data and writing a scientific paper; introduction to grant application writing, planning the project and budget; guidelines to writing a good grant proposal. See the module introduction for further information.
Research project in livestock health and production (available to the MSc only) (LVM200)
The objective of this module is to enable you to conduct a research project and prepare a scientific paper for publication in a peer-reviewed journal. Students are given guidance and supervision from a distance in the following: Deriving a suitable hypothesis to base the research project Writing a critical literature review Designing the appropriate study with experimental and statistical details Costing the project and conducting experiments Managing the project to obtain relevant data Documenting and analysis of results to achieve a conclusion selecting an appropriate scientific journal to publish the findings and preparing a paper for publication according to author guidelines of the selected journal. Pre-requisite: It is advisable that you should study 'Research design, management and grant application writing' prior to registering for this module. See the module introduction for further information.
Sustainable livestock farming in the environment (LHM020)
This module aims to provide an understanding of the threats presented by changes in the environment on livestock production and wildlife population, and explains the ways in which global and regional environmental change can impact on sustainability of farming systems, conservation of ecosystems and animal health. It will outline approaches that can used to minimize unwanted environmental impacts of modern farming and land use systems, as well as consider the values academics, researchers, veterinarians and livestock specialists attach to the environment and to conservation issues. The course will also guide students in the approach they take in future when considering animal–environment interactions. For further information, view the video featuring Professor Neville Gregory, Royal Veterinary College, see the module introduction or see the promotional leaflet.
Veterinary public health (LVM006)
The module will examine the role of veterinarians and other related professionals in the protection of human health through the safe production of foods of animal origin, control of zoonotic disease and environmental contamination. Subject areas: disease surveillance and risk analysis; zoonoses and their control; disseminating information on veterinary public health; quality and safety assurance in food production (meat, milk and eggs); development of disease control programmes.
To hear the content discussed by leading RVC academics, view the video featuring Prof Dirk Pfeiffer and Dr Christine Thuranira-McKeever who talk about One Health, or watch Prof Katharina Stärk who discusses the spread of diseases between animals and humans. You may also find the module introduction helpful.
Our graduates find that the international recognition and prestige of their degree opens doors and creates opportunities in their careers.
Graduates of the programme are employed in a variety of organisations including the Department for Environment, Food and Rural Affairs (Defra), university veterinary faculties and international organisations including the Food and Agriculture Organization of the United Nations (FAO) and World Health Organization (WHO).
Please refer to the Programme Specification for 'Educational Aims and Learning Outcomes' and 'After Graduation'.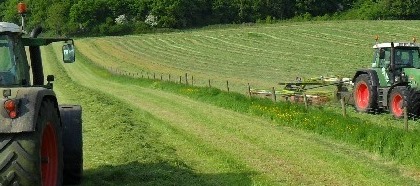 Alumni inspiration
Victoria Lashley was awarded the MSc in Livestock Health and Production. Location: Trinidad and Tobago
Whilst studying with the programme, Victoria was working for a Government office. Victoria discusses how she was able to incorporate her studies into her weekly routine, whilst also looking after her young family. Since graduating from the MSc programme, Victoria has secured a PhD position. To find out more, listen to Victoria talking about her studies.
Ilona Airikkala-Otter was awarded the MSc in Livestock Health and Production. Location: India
Ilona is employed by the Worldwide Veterinary Service and talks about how the progamme has enabled her to study for an MSc whilst living and working in the jungles of India. Ilona discusses how the knowledge gained of developing countries through the Management of Infectious Disease Outbreaks in Animal Populations module, has enabled her to understand the issues faced by local vets and helped to develop their trust. To find out more, listen to Ilona talking about her studies,.
Talk to the Student Ambassador
Stuart Jaques chose to study for the MSc in Veterinary Epidemiology and Public Health. When he was appointed to the role of Chief Veterinary Officer to the Isle of Man Government, he became interested in the detail of disease transmission and control, and felt he required a deeper understanding of certain concepts. "I've found my studies have fully reintegrated my knowledge; filling in certain gaps and enhancing my skill set substantially. Would I recommend distance learning? Absolutely." Stuart is the Student Ambassador and can offer advice to prospective students about how he managed his studies successfully. If you have any questions, please contact Stuart direct.
The University of London International Programmes are immensely proud that each year thousands of distance learning students graduate around the world. It is interesting to note, that Nelson Mandela (Nobel Peace Prize Winner) and Her Excellency Luisa Diogo (Former Prime Minister of Mozambique) have also studied by distance learning.
Tuition Fees
The tuition fees below are for students commencing the course in 2019/20 and are effective from 1 March 2019 until 28 February 2020.
Fees are subject to annual review and may be paid in one of two ways:
Option 1
On registration, a single payment covering the registration fee and all module fees:
Total MSc degree: £14,125
Total Postgraduate Diploma: £8,400
Total Postgraduate Certificate: £4,400
The total fee incorporates a discount for payment in advance.
Option 2
Pay the registration fee, plus the fee for each module you take in your first year. Then, in subsequent years, you pay the fee for each new module you take.
MSc registration fee: £1,860
Postgraduate Diploma registration fee: £1,400
Postgraduate Certificate registration fee: £920
Fee per module: £1,860
College staff / alumni discount
Royal Veterinary College staff members and alumni will receive a bursary of 20% off fees for these distance-learning programmes (excluding resit fees). Please contact the Course Administrator for further information.
Individual modules
The cost of registering for an individual module is:
240-hour: £2.025
50-hour: £745
35-hour: £560
The Royal Veterinary College is not involved in processing your application for a loan, however we can confirm your student status; please direct your queries to the Financialaidoffice@rvc.ac.uk
For an overview of the financial aid process for Canadian students, please visit the Campus Access website
Students should apply through their provincial student assistance office or website. When you apply for a loan, you are considered for funding by both the Provincial and Federal Government, meaning you only have to apply once for funding for the year. Federal loans are processed via the National Student Loans Service Centre and provincial loans through the provincial governments and student aid branches.
The RVC participates in the Direct Loan Program in which federal financial assistance is made available from the US Department of Education to US students studying at the RVC. The purpose of this page is to inform you about the process of applying for financial assistance.
The RVC College will originate Direct Stafford loans and Direct Graduate and Parent PLUS loans and full-time students from the USA who are attending at the RVC are normally eligible for funding. The RVC also participates in the VA Educational Benefits programme.