Cats in Hertfordshire, Bedfordshire, Buckinghamshire and London needed for feline diabetes diet research trial
Cat owners in Hertfordshire, Bedfordshire, Buckinghamshire and London are being asked to take part in ground-breaking research on cats with diabetes.
The RVC is calling for vets and cat owners in the region to take part in its latest study investigating the effects of a novel diet for diabetic cats who would benefit from weight loss.
The research aims to provide a new and effective form of treatment for diabetic cats, using dietary change to help cats revert to a non-diabetic state and to stop insulin therapy.
The study will take place over 12 months, and owners joining the trial will attend between five and seven outpatient appointments at the RVC Queen Mother Hospital for Animals (QMHA), near Potters Bar in Hertfordshire. Additional monitoring will also be conducted by owners at home.
Dr Ruth Gostelow, lecturer in small animal internal medicine at the RVC, said:
"Cat owners and vets in our region can really help us to help cats with diabetes. Identifying new diets that can achieve diabetic remission will encourage many owners to come forward for treatment and greatly improve the quality of life for diabetic cats.
"The study has already proved incredibly successful; since it began, recruited cats have recorded a diabetic remission rate of approximately 75 per cent; an outstanding result compared to what is typically reported for diabetic cats.
"Although some cats will remain diabetic for the duration of their life, a considerable proportion can achieve diabetic remission and stop insulin treatment completely. Achieving diabetic remission significantly increases their life expectancy, as well as owner and pet wellbeing."
As part of the trial, which started in March 2021, the research team at the RVC Diabetic Remission Clinic will assess the ability of a new feline prescription diabetic food to promote weight loss – and hopefully diabetic remission – in diabetic cats who are overweight.
Eligibility criteria include cats who have been diagnosed with diabetes mellitus in the last two years, are overweight to some extent (although this can be mild) and treated with insulin twice daily. As part of the study, cats will be fed the test diet for the first 12 weeks, and the remaining time period will assess and monitor cats' longer-term outcomes.
Cats and owners joining the trial will receive free underlying disease screening, free cat food for the 12-month period, free home blood glucose monitoring supplies, newly developed glucose monitoring cat litter for use at home and dedicated diabetic care from the RVC clinic team.
This research is particularly important as diabetes mellitus is one of the most common hormonal diseases in cats - with an estimated 54,500 cats suffering from this condition in the UK alone. Obesity is a strong contributing factor to diabetes and, with approximately 45 per cent of the UK cat population already diagnosed as obese, the number of cats affected is likely to increase further.
Diabetes mellitus can in fact increase mortality in cats, with many sadly being euthanised at the time of diagnosis. The condition requires daily injections and frequent veterinary examinations for affected cats, often resulting in huge financial and social costs for owners, as well as the emotional pressures of having a sick pet.
Barney Karger, a domestic longhaired cat from Colney Heath, joined the trial in late March 2021, and was able to stop insulin therapy only three and a half weeks after starting the trial diet. He has been in diabetic remission ever since. Being at the QMHA has also helped manage a skin condition Barney had at the time of recruitment, improving his health beyond just his diabetes mellitus.
Anna Karger, owner of Barney, said:
"Barney has been on the Reglucat diabetic trial with the RVC Diabetic Remission Clinic for nearly a year now, and with the amazing support from the team and the help of the food which he loves, he achieved diabetic remission very quickly into the programme. We are sad that his time on the trial is coming to an end as Amrita, Tracy and Ruth have been so kind and supportive, not only with Barney's diabetes but also with other health issues that he had during this time.
"We are lucky to live locally and to have been able to have had this opportunity. We will both miss the team, Barney especially will miss their cuddles and we thank them for everything that they have done."
Dr Amrita Mohanty, the trial's PhD student at the RVC, said:
"As a veterinarian, I am very grateful to be part of a trial that has such an effective dietary therapy and have truly enjoyed working with our trial patients, sharing in the success of the owners who achieve stability or remission. I am hopeful that I can help many more cats with this diet and look forward to the beneficial impact this newly developed dietary treatment will have on diabetic cat populations in the future."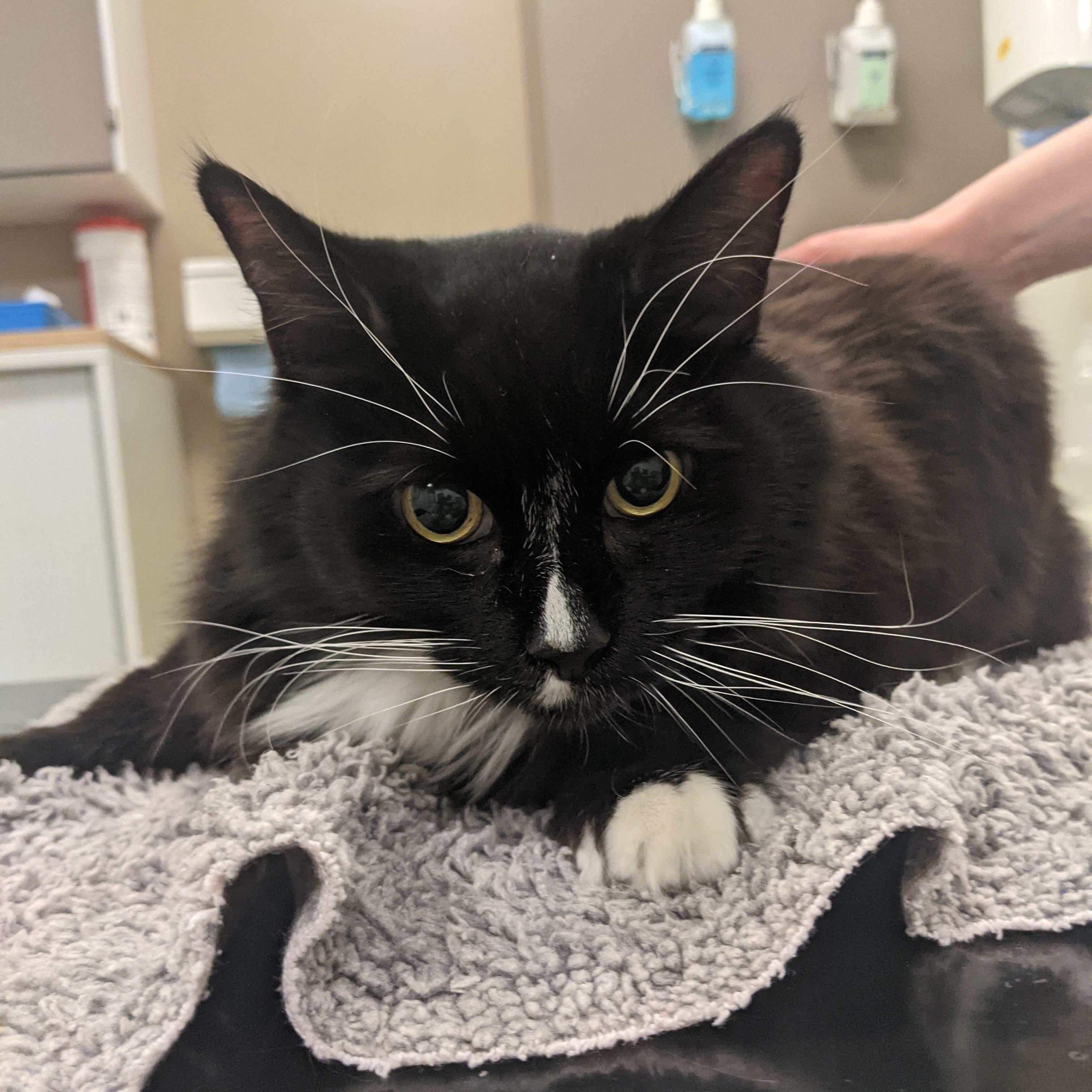 Both general practice vets and pet owners can apply for the trial by emailing fdrc@rvc.ac.uk or calling 01707 666605. For cat owners wishing to apply directly, the RVC will communicate with respective practice vets to ensure trial suitability and to facilitate veterinary care throughout the trial.
For more information, visit: www.rvc.uk.com/feline-diabetes-diet-research
---
Notes to editors
For more information please contact:
About the Royal Veterinary College
The Royal Veterinary College (RVC) is the UK's largest and longest established independent veterinary school and is a Member Institution of the University of London.
It is one of the few veterinary schools in the world that hold accreditations from the RCVS in the UK (with reciprocal recognition from the AVBC for Australasia, the VCI for Ireland and the SAVC for South Africa), the EAEVE in the EU, and the AVMA in the USA and Canada.
The RVC is ranked as the top veterinary school in the world in line with the QS World University Rankings by subject, 2021.
The RVC offers undergraduate and postgraduate programmes in veterinary medicine, veterinary nursing and biological sciences.
In 2017, the RVC received a Gold award from the Teaching Excellence Framework (TEF) – the highest rating a university can receive.
A research led institution with 79% of its research rated as internationally excellent or world class in the Research Excellence Framework 2014.
The RVC provides animal owners and the veterinary profession with access to expert veterinary care and advice through its teaching hospitals and first opinion practices in London and Hertfordshire.