The RVC Student Support Fund is open to all students experiencing financial hardship and never has that been more acute than during this past year. Thanks to your support we were able to create an additional hardship fund to help students affected by the pandemic. Hear from two students we were able to help.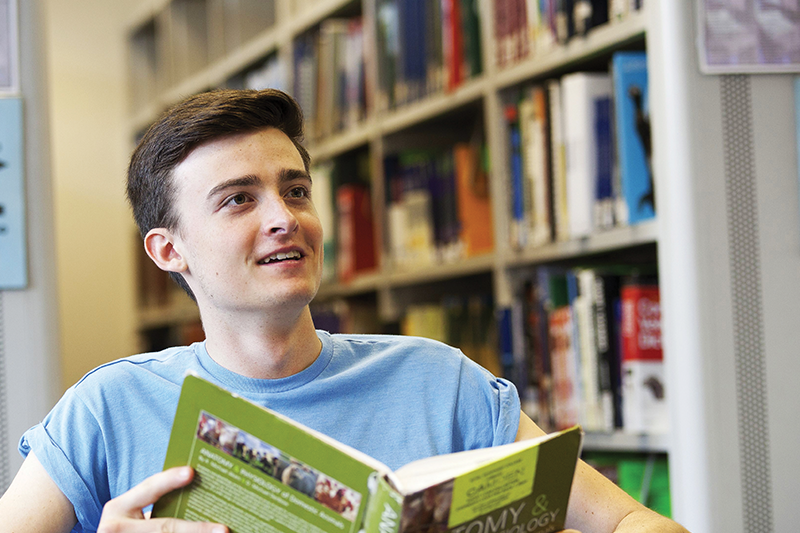 James* was studying a Master's programme at the RVC that he completed at the end of September 2020. To return home following the course, his home country insisted on all travellers taking a COVID-19 test before leaving the country they were in and three days after arriving. The two tests cost over £265 combined, an amount which James could not afford. James had booked his flight and his visa was coming to an end so he had to leave but knew he would be refused entry if he had not had the correct test. James was advised to apply to the Student Support Fund by the Advice Centre's International Student Adviser, and we were able to award £200 towards the costs of the tests. He was extremely grateful and relieved, and was able to return home knowing he would not be turned away.
Claire* is a final year student in the MSci Biological Science programme. Due to a reduction in her parents' income because of COVID-19, they were no longer able to support her financially. Claire was unsure where to turn for help and was not sure how she was going to get by financially whilst waiting for her next student loan payment. Claire experiences mental health difficulties that make working part time alongside her studies very difficult. Due to being in the final year of the course, she also receives a reduced rate of loan that was also causing concern. Final year students are one of the Student Support Funds priority groups as the fund aims to ensure students can remain on and are successful in their course. The student's shortfall (income minus outgoings) was significant, and we were able to award her the maximum grant of £1,500.
---
The Student Support Fund is a lifeline for a number of RVC students (the Alumni Fund contributes to hardship funds, scholarships and bursaries), and it assists them through difficult times, both financially and emotionally. The fund enables recipients to participate in their course fully and to meet their aspirations, in spite of the challenges they face. We would not be able to support our students without your donations so thank you on behalf of all of the students who have been assisted by the RVC Alumni Fund.
* real names have not been used for this article