Letter from the Principal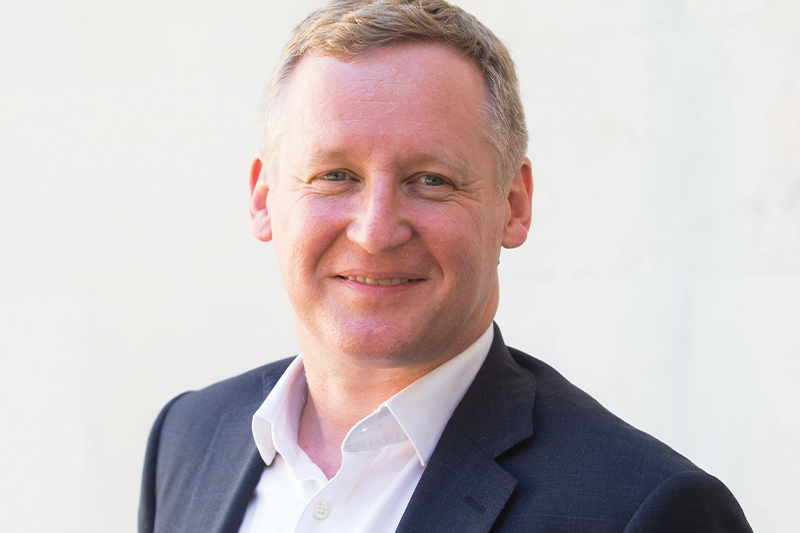 Photo: Veterinary Record, Mark Thomas
In the year that has passed since I last wrote to you, we have all endured circumstances that would have been unimaginable by even the most inventive of authors. Multiple lockdowns, bereavements, unemployment and stolen social lives; it has, at times, been truly awful for many people. Yet here we are 12 months on with the very real prospect that science, resilience and a steadfast commitment to doing the right thing will see us through to life after the pandemic's worst scourges.
What has been remarkable has been the esprit de corps that has been evident throughout - and a reminder, if one was needed, that the RVC is ultimately all about its people and that we are so much stronger than the sum of our parts. Notwithstanding the constraints and restrictions under which we were all operating, we continued to achieve our objectives and, in all areas of endeavour, there are great stories and significant achievements.
It is true that we have learned lessons; some institutional, some personal, many difficult. The murder of George Floyd highlighted the need for us to focus on our own organisation and professions. The establishment of a joint student-staff task group and the commitment to being anti-racist is making important differences in our understanding and correction of racial injustices and inequalities. Furthermore, the need for us to broaden our reach and support for students from backgrounds where university is not a traditional aspiration, is an important part of our agreement with the Office for Students and will require a redoubling of our efforts - especially in the wake of the pandemic.
With regard to COVID-19, having done our very best to keep everyone safe, well and on track in their studies or career, our attention is now focused on ensuring that we make the most of the skills acquired and opportunities presented to us by our recent experiences and on delivering the next chapter in our history. Blended learning and the flexible delivery of our teaching were always part of our modus operandi and, as we return to a face to face experience, the advances we have made in allowing us to address different learning needs will be invaluable.
Last year, I wrote about the importance of One Health in our collective agenda and, with the new developments on our Hawkshead campus now well advanced, we are ideally placed to build on the unique combination of research, education and clinical services we provide - the three pillars of discovery, dissemination and delivery that underpin our strategic direction. Ever mindful of our 230 year track record, with new challenges emerging in a redefined political and regulatory environment, the need for us to remain international in our ambitions is as relevant as ever. Whether in consideration of the disease risks we face or in addressing the fact that education is a worldwide business, our QS global #1 ranking is a result of the achievements of everyone associated with RVC – students, staff and alumni – as our reputation depends on the collective effort and not on one single metric, discipline or group.
So, thank you for being part of our community and thank you, particularly, for the part you play in making the RVC what it is today. Your interest and commitment to our future is critical and our capital development programme is exciting and ambitious; it can only happen with the support of many, including our alumni.
We have missed 'seeing you'; please know that you are always welcome to come and visit us – just as soon as those restrictions are finally eased!