The International Feline Encephalitis Study Group - Testing for autoimmune encephalitis in cats
We use a cell-based assay to detect binding of patient serum (images B/E) to the expressed antigen (images A/D). Serum and antigen are tagged with fluorescent markers to allow for detection and co-localisation in positive cases (image C) under a fluorescence microscope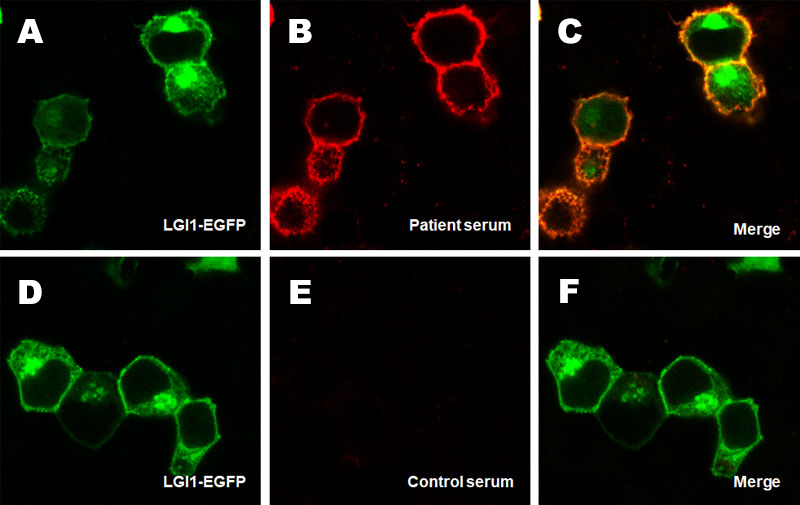 As of June 1 2022 we are no longer able to offer toxoplasma serology but continue to offer feline LGI1-antibody testing on a research basis.
Any sample submitted for serology must be surplus from a sample taken for another clinical diagnostic purpose for that patient.
We aim to confirm autoantibody results within a maximum of three weeks of sample receipt, although we hope this will sooner for most cases.
We are only able to accept serum and serum clot or whole blood (for additional study investigations) from feline blood samples drawn as part of necessary veterinary care, and where the sample is residual after the completion of diagnostic testing (Royal Veterinary College ethics URN 2020 1957-2).