Veterinary Epidemiology and Public Health
Bart Sustronck
Veterinary Epidemiology and Public Health
Year graduated: 2020
Country you studied in: Belgium
---
Why did you choose to study your course with the University of London and RVC?
The study course was recommended to me by a friend who had followed a similar course at the University of Wageningen. He did prefer the course at the RVC.
How did you find the distance learning study method?
I found the study method very convenient for me because if was a perfect fit with my professional job. Also, the flexible schedule was optimal the possibility of spreading the full course over several years was really a plus.
How did you fit in studying with your personal and work life in a typical week?
Most of the work I did during the free weekends and during the evening.
Did you have a favourite module, if so why?
Statistics was my favourite module and that because it was quite new to me.
Are there any tips you would give to someone considering taking this degree?
The tip I would give is just go for it and don't hesitate
In what ways did you network with other students on the course and how valuable did you find this as part of the study experience?
Networking was mainly done by email and was really a great advantage. Also, the fact that I served as students representative opened several relations which I would otherwise never have had the opportunity to explore
What was the best part about being a student of the University of London and RVC?
The contact with other students from all over the world
Please tell us your job and briefly what it entails?
Currently I am working as a veterinary scientific advisor for the pharmaceutical company MSD Animal Health in the Benelux. It consists of setting up all kinds of field trials and coordinating these trials. Also, I am very closely involved in the analysis and interpretation of the study results. Next to this I still have lots of contact with practitioners especially those involved in the dairy and beef cattle business. Here I act as second line advisor.
In what ways were you able to apply your learnings from the course to your job while you were still a student?
Even during the studies different analytical techniques learned during the course were applied by me to interpret data and to discuss findings from studies with other colleagues.
What has been the biggest inspiration in your career?
My biggest inspiration during my whole career is that you are never to old to learn new things.
What are your career plans for the future, and how do you think you master's will help you achieve them?
I would like to start a self-employment job as veterinary consultant besides my current job, and I think that the MSc degree is an optimal tool to capitalise on this ambition.
Would you recommend the University of London and why?
Surely because I think it is the best fitting course for someone who doesn't have the time for a full time study engagement
Finally, how do you feel to now be an alumnus of the University of London and RVC?
Extremely proud!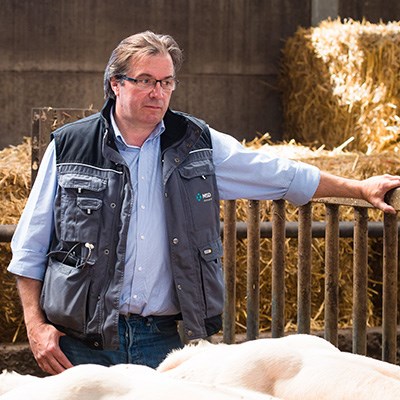 Is International Profile?: Yes