Three RVC professors to become RCVS Fellows
Three Royal Veterinary College (RVC) professors are being made Fellows of the Royal College of Veterinary Surgeons (RCVS), the body which regulates the veterinary profession in the UK.
RCVS Fellowships are awarded in recognition of outstanding contributions to the veterinary profession. It represents the highest status of membership of the body.
The three RVC recipients are Roger Smith, Brian Catchpole and Oliver Garden. Roger Smith is Professor of Equine Orthopaedics, Brian Catchpole is Professor of Companion Animal Immunology and Oliver Garden is Professor of Comparative Medicine and Immunology.
To become a Fellow, individuals must have made meritorious contributions to the profession. These may be meritorious contributions to knowledge, to clinical practice or to the profession generally. Professors Smith and Garden each are in the first category while Professor Catchpole is in the latter.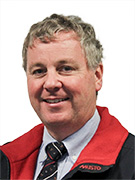 Professor Smith qualified from the University of Cambridge and, after two years in practice, came to the RVC to undertake further clinical training, in equine studies. Following a residency at the RVC, he completed an RVC PhD. He remained at the RVC, first as a Lecturer in Equine Surgery and then as Senior Lecturer in Equine Surgery, before his appointment to a professorship in 2003. Professor Smith's main area of research is understanding the mechanisms of tendon ageing.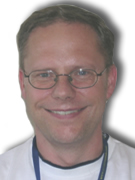 Professor Catchpole is a veterinary clinical research scientist and his research involves studying canine immunology and immunogenetics in relation to immune-mediated diseases and vaccine responses. He graduated from the RVC in 1992 and, after spending three years in small animal practice, returned to the RVC for a PhD in immunology. Following a period as a Research Fellow, Brian became Lecturer in Veterinary Immunology in 2001, Senior Lecturer in 2006 and a professor in 2014.
Oliver Garden graduated from the RVC in 1993 and subsequently completed PhD in small animal gastroenterology and immunology at the RVC before becoming a Wellcome Trust Research Training Fellow at the University of South Carolina. After a number of roles in both the US and UK, Oliver returned to the RVC in 2004. His research focuses on regulatory T cells in dogs and mice in healthy organisms and in the context of autoimmune disease and cancer. He is also a clinician at the RVC's small animal referral service.
The trio will be among 44 people being made Fellows at RCVS Fellowship Day on October 19, held at London's Royal Institution.
Commenting on the Fellowships, RCVS Senior Vice-President Dr Bradley Viner said: "I was delighted that we were able to relaunch the Fellowship and open up the application process and I am tremendously proud that so many members of the profession successfully put themselves forward as candidates.
"I think it is safe to say that this is the greatest number of people who have ever joined the Fellowship in a single year and it represents our hopes for its future – that of a learned society open to members of the profession from all walks of life and contributing to the profession in all sorts of ways."
---
You may also be interested in:
The Royal Veterinary College (RVC) has signed a memorandum of understanding (MoU) with the Advanced …