Three Innovation Fellows appointed to lead research on infectious diseases
Three Innovation Fellows have been appointed, including two at the Royal Veterinary College (RVC), to undertake studies aimed at producing new diagnostic tools for infectious diseases.
These fellowship appointments are sponsored by The Bloomsbury SET (standing for 'Science, Economics and Technology') – a £5 million research programme funded by Research England's Connecting Capability Fund to deliver on the objectives of the UK Government's Industrial Strategy.
The Bloomsbury SET adopts a One Health approach to the development of new vaccines, diagnostic tools and mathematical models to combat infectious diseases and antimicrobial resistance. Fellows are encouraged to turn scientific research into practical tools with real world applications. Bloomsbury SET supports the early career researchers through both tailored guidance and grant funding. It is hoped their work will be used to develop tangible improvements to the welfare of humans and animals.
The three Fellows and their project titles are: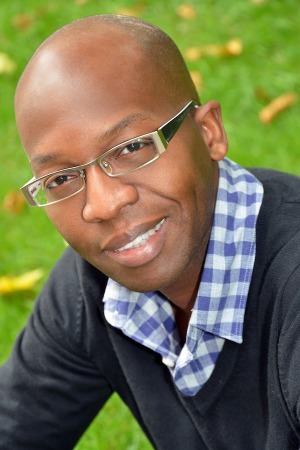 As well as the RVC and LSHTM, Bloomsbury SET is also made up of the LSE, the London International Development Centre (LIDC), and SOAS University of London. This announcement takes the total number of projects funded by The Bloomsbury SET to six, meaning it has distributed approximately £1.8 million in grant funding since April 2018.
Welcoming the announcement of the awards, Professor Claire Heffernan, Professor of International Development at RVC and Director at the London International Development Centre, commented: "The Bloomsbury SET capitalises on our Colleges' world-leading expertise in infectious disease and supports our ability to transform research into tangible health outcomes. By supporting early and mid-career researchers, we offer a pathway for the best ideas to merge into sustainable solutions."
Innovation Fellow Dr Laura Buggiotti of the RVC said: "My innovation fellowship is a unique opportunity to build bridges between my knowledge in bioinformatics and transcriptomics, and the development of a rapid diagnostic tool for pathogen discovery in cattle. It will also be supported by the RVC who provide a vibrant research environment, the leadership of internationally renowned scientists, and an extensive support network."
Dr Ben Swift of the RVC commented: "This fellowship gives me the rare opportunity to establish an independent translational research program at an early stage of my career. I will use it to create connections with industry partners, potential investors and develop my technology further."
Dr Kevin Tetteh from London School of Hygiene and Tropical Medicine said: "The Bloomsbury SET Fellowship is helping expand my research portfolio in terms of enabling my research to address unmet health care needs. One of my goals is to develop a spinout company, and I have been provided with excellent advice and commercial support to help achieve this."
Dr Ray Kent, Director of Research Administration at the RVC, added: "These prestigious fellowships demonstrate the benefits of connecting the translational research capabilities of the four partner Colleges in The Bloomsbury SET. The fellows were carefully selected by an expert panel, and I am confident they will be excellent ambassadors for their work. I am also sure they will make a significant contribution towards fighting against endemic and emerging infectious diseases."
---
Notes to Editors
For more information please contact:
About the RVC
The Royal Veterinary College (RVC) is the UK's largest and longest established independent veterinary school and is a constituent College of the University of London.
The RVC offers undergraduate, postgraduate and CPD programmes in veterinary medicine, veterinary nursing and biological sciences.
It is currently the only veterinary school in the world to hold full accreditation from AVMA, EAEVE, RCVS and AVBC.
In 2017, the RVC received a Gold award from the Teaching Excellence Framework (TEF) – the highest rating a university can receive.
A research-led institution, the RVC maintained its position as the top veterinary institution in the Research Excellence Framework (2014), with 79% of its submission being rated as world-class or internationally excellent.
The RVC also provides animal owners and the veterinary profession with access to expert veterinary care and advice through its teaching hospitals: the Beaumont Sainsbury Animal Hospital in central London, the Queen Mother Hospital for Animals (Europe's largest small animal referral centre), the Equine Referral Hospital and the Farm Animal Clinical Centre located at the Hertfordshire campus.
---
You may also be interested in:
The Royal Veterinary College (RVC) has signed a memorandum of understanding (MoU) with the Advanced …