The RVC's School of Veterinary Nursing receives RCVS Knowledge Award for excellent veterinary care
The School of Veterinary Nursing at the Royal Veterinary College (RVC) has received the 2023 Quality Improvement Champion award at this year's Royal College of Veterinary Surgeons (RCVS) Knowledge Awards. The Veterinary Nursing School was commended for its excellent Quality Improvement initiatives.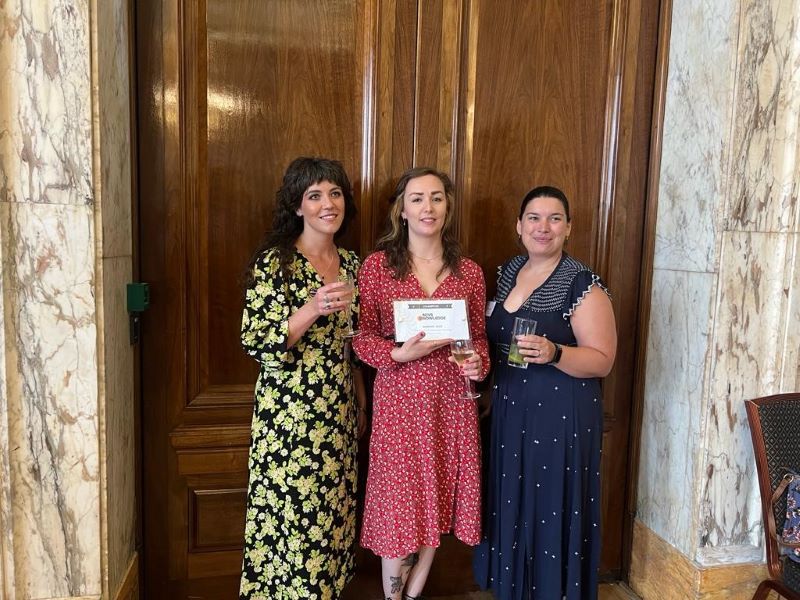 Now in its fifth year, the RCVS's Knowledge Awards celebrate achievements in the veterinary profession for initiatives that use Quality Improvement methods that lead to better patient outcomes and system performance and enhanced professional development opportunities.
The School of Veterinary Nursing at the RVC was applauded for how it has incorporated Quality Improvement initiatives into its post-registration qualifications. For example, teaching students how to write a Knowledge Summary, design plan and carry out a clinical audit proposal and conduct and reflect on the results of an audit as well as running group discussions and knowledge-sharing sessions. Many RVC students have used these resources to perform audits and Quality Improvement projects, which have been published in peer-reviewed journals and presented at conferences.
Florence Mather, a student of the RVC's Certificate in Advanced Veterinary Nursing (CertAVN) intake 2021, said, "This course has made a significant difference to my work within the practice. I have gained knowledge and skills which have already improved patient care and the day-to-day running of the practice. I have been able to suggest new ideas." Another student, Tanya Morrison, also part of the CertAVN Intake 2021, added, "I feel that I have gained so much from this course. Not only in clinical knowledge but the leadership module has helped me develop personally and grow in my role at work."
Perdi Welsh, Director of Veterinary Nursing, Principal Teaching Fellow and Course Director for Certificates in Advanced Veterinary Nursing at the RVC, said: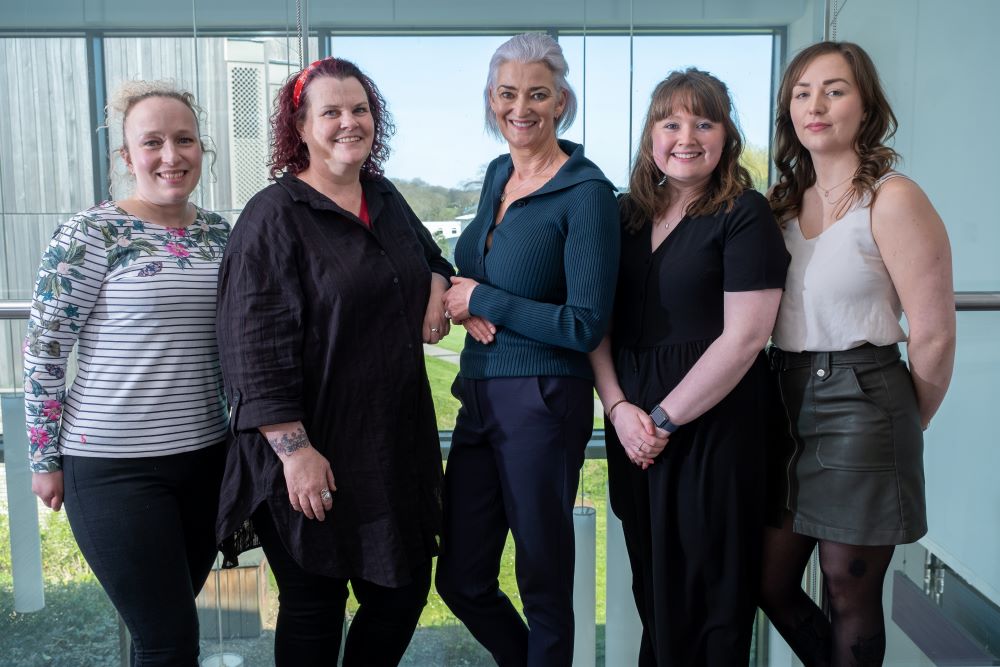 "We're delighted to receive the RCVS Knowledge Award as it showcases how as a team, we've helped empower our CertAVN students with the competence and confidence to undertake their own quality improvement activities.
"Our CertAVN students are now disseminating the results of their Knowledge Summaries and Clinical Audit, so further championing RVNs as leaders in quality improvement, all of which ultimately leads to better patient and customer care outcomes.
"This award is important to us because it demonstrates how increased professional development opportunities can shape innovation in clinical practice and how RVNs can be perfect role models for all aspects of clinical governance, and evidence-based practice."
Hilary Orpet, Deputy Director of Veterinary Nursing at the RVC, added:
"This award recognises the importance that we place on developing leadership skills in both our undergraduate and postgraduate veterinary nursing courses. By incorporating these innovative activities into the curriculum of veterinary nursing, we can develop these essential skills in our students. Quality improvement is an area which can help to empower veterinary nurses and a theme we carry through all our veterinary nursing courses at the RVC."
In addition, post-graduate student and now RVN at the RVC's Queen Mother Hospital for Animals (QMHA), Sam McGaw was named as one of the RCVS' 2023 Quality Improvement Highly Commended Runners-Up. Sam was praised for creating a clinical audit on nutrition for an Emergency and Critical Care (ECC) patient.
Sam carried out a retrospective process audit to assess the current nutritional support provisions and measure interventions which saw a greater awareness and improved prioritisation of nutritional support. Having completed the certificate last year, alongside being an ECC RVN at the QMHA, Sam now works as a Clinical Educator for the RVC's Veterinary Nurse School.
Sam McGaw, ECC RVN at the RVC, said:
"Undertaking a clinical audit was a drive for change at my practice, which helped prioritise nutritional assessment and support for patients. Prior to studying for the PGCertAVN I had experience of academic writing. Doing the certificate allowed me to hone this skill, whilst also gaining the confidence to do some public speaking; I presented my audit at BVNA Congress Research Bites, and I'm in the process of getting it published. I have also started working as a Clinical Educator for the RVC VN School, and now work with the CertAVN Team; all opportunities that were made possible thanks to the PGCertAVN and the improved skills and confidence I developed through this."
For more information about Veterinary Nursing at the RVC, visit https://www.rvc.ac.uk/veterinarynursing.
---
Notes to Editors
For more information about the awards, please visit: https://knowledge.rcvs.org.uk/news-and-events/news/rcvs-knowledge-award-winners-announced/
For media enquiries, please contact:
About the RVC
The Royal Veterinary College (RVC) is the UK's largest and longest established independent veterinary school and is a Member Institution of the University of London.
It is one of the few veterinary schools in the world that hold accreditations from the RCVS in the UK (with reciprocal recognition from the AVBC for Australasia, the VCI for Ireland and the SAVC for South Africa), the EAEVE in the EU, and the AVMA in the USA and Canada.
The RVC is ranked as the top veterinary school in the world in the QS World University Rankings by subject, 2023.
The RVC offers undergraduate and postgraduate programmes in veterinary medicine, veterinary nursing and biological sciences.
The RVC is a research-led institution, with 88% of its research rated as internationally excellent or world class in the Research Excellence Framework 2021.
The RVC provides animal owners and the veterinary profession with access to expert veterinary care and advice through its teaching hospitals and first opinion practices in London and Hertfordshire.
---
You may also be interested in:
The Royal Veterinary College (RVC) hosted the 2023 UK Fulbright Scholars induction at its Camden …