The RVC forms another global partnership
The RVC today signed an historic Memorandum of Understanding (MOU) with Nanyang Technological University (NTU), Singapore.
The MOU serves to facilitate the development of veterinary education for Singapore, exchange of faculty, students and administrative staff, and research collaboration between the two leading institutions.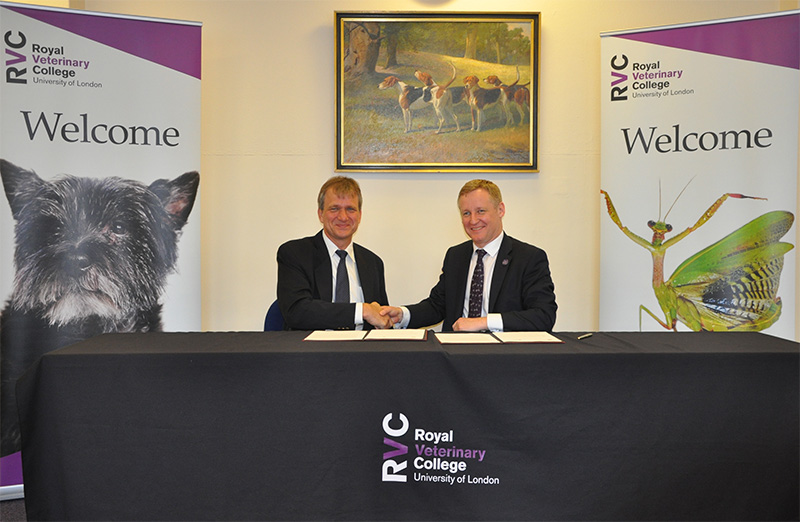 NTU Singapore is ranked in the top three universities in Asia (QS 2017) with particular strengths in engineering and technology. It has offered a medicine degree and a variety of biological sciences programmes for some time but not a degree in veterinary medicine.
The RVC is the oldest veterinary school in the English speaking world and is ranked 3rd in the world for veterinary medicine by the QS World University Rankings. In addition to veterinary medicine, the RVC offers programmes in veterinary nursing and biological sciences. It is a constituent College of the University of London.
This MOU adds to the RVC's international commitment and sits beside agreements in the US (Purdue), the Middle East (Jordan University of Science and Technology) and Hong Kong (City University).
Professor Stuart Reid, Principal of the RVC, signed on behalf of the RVC and Professor Peter Preiser, Chair of the School of Biological Sciences, signed on behalf of NTU. The event was attended by senior faculty and members of the RVC College Executive and was followed by a dinner at the Royal Society of Medicine.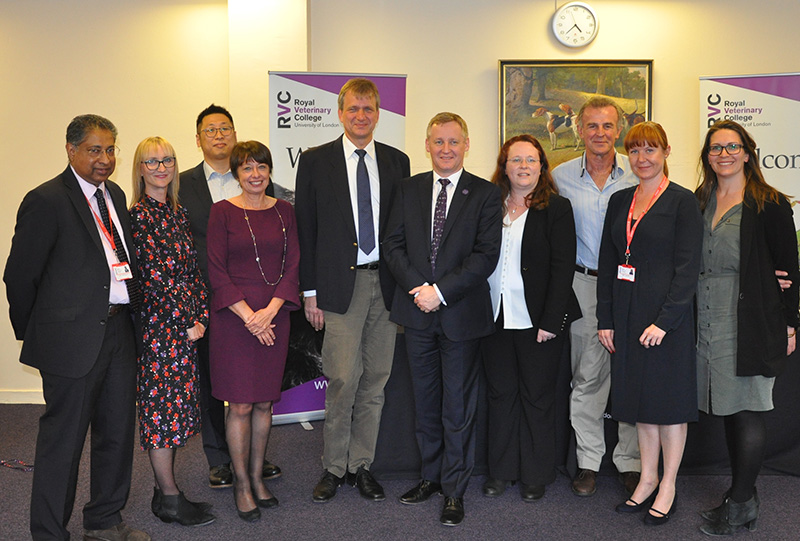 Upon signing the MOU, Professor Reid said: "I am absolutely delighted to be formalising the relationship between the RVC and NTU. With exciting international opportunities in animal health, the combination of our skills and resources will allow us to create a veterinary initiative that will have significant impact for both organisations. The RVC recognises the excellence that NTU has established in the region and we are committed to establishing a unique and forward looking agenda for veterinary education and science."
---
You may also be interested in:
The Royal Veterinary College (RVC) has signed a memorandum of understanding (MoU) with the Advanced …