Symposium on Animal Welfare and Behaviour
The Royal Veterinary College (RVC) has hosted an international conference on animal welfare and behaviour.
The 3rd CABI Symposium on Animal Welfare and Behaviour was entitled 'Animal Machines of the Future: Farm animal welfare – 50 years after Animal Machines, how far have we come and what next in a world concerned with food security?'
The reference to Animal Machines alludes to a pivotal book by Ruth Harrison, who became an animal welfare campaigner after observing intensive farming practices. Her book alerted the public to conditions experienced by many animals, including veal calves kept in individual crates and battery hens. Mrs Harrison, who died in in 2000, served on numerous committees and councils related to animal welfare.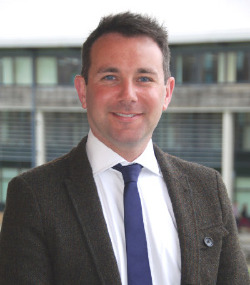 The symposium, which was took place on June 11 at the Camden campus, was chaired by Martin Whiting, RVC Lecturer in Veterinary Ethics and Law. Mr Whiting is completing a PhD related to the concept of justice within the veterinary profession.
Introducing the event, Mr Whiting said: "50 years ago a book was published that changed the face of animal welfare in the UK and internationally. It was revolutionary and it remains influential for many researchers today. Animal Machines was written as an exposé of the horrors, that Ruth Harrison saw, in the ever-intensifying poultry and livestock industry. It was the inspiration behind many different changes in legislation."
He also said: "If I could make the difference to animal welfare that Ruth Harrison has done through her work, if I could have the impact on welfare that she has had, then I think I would be satisfied."
However, alluding to rising demand for meat globally and the difficulty of satisfying consumer demands while maintaining farm animal welfare, he added: "We are going to have to compromise animal welfare somehow in order to produce the amount of meat the consumer demands. How we choose to do that is a very difficult question."
In relation to legislation to support animal welfare, Donald Broom, emeritus professor of animal welfare at the University of Cambridge, said: "Within in the European Union we have got a whole set of laws which have been very valuable in improving animal welfare and I think Ruth Harrison would be very pleased to see what we have done. Also, we have seen changes occurring in various other countries around the world in laws, so a number of places have brought in legislation similar to the EU legislation."
He added: "There has been a significant change in the direction of trying to protect animals in a better way than we used to. The UK has, in the Animal Welfare Act, an Act which is has brought in a very important thing and that is the duty of care. Everyone who is responsible for animals is said to have a duty of care for those animals. That makes it much easier to successfully prosecute people who haven't cared for the animals."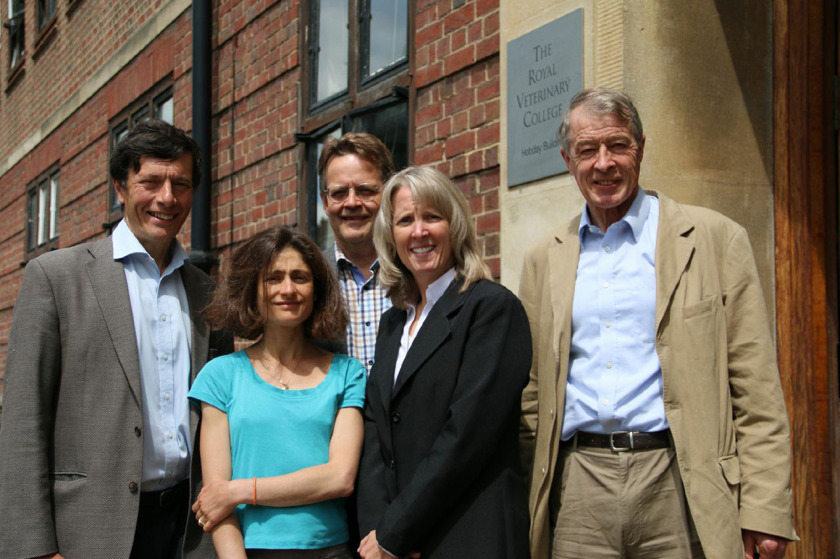 Mike Appleby, World Society for the Protection of Animals chief scientific advisor, described efforts made over the last 50 years to improve welfare as "climbing an infinite stairway".
Professor Appleby said: "It often feels that, no matter how much progress you make, the actual overall impact is minimal and the things that remain to be done continue to stretch ahead of us. So it's another way of saying 'much has been done but much remains to be done'. Sometimes it feels as if that stairway is moving down, even as we climb it."
However, in addition to legislation to protect animal welfare, Professor Appleby said a key development has been the ease in which information is shared globally. He explained: "The one major promise of hope for the future is the globalisation of communication. The fact that awareness of these issues is growing – communication about them, collaboration, international meetings and so on. Those attitudes are a ratchet – they don't go backwards."
Other speakers were Food Climate Research Network founder Dr Tara Garnett, American veterinarian Dr Jen Walker and Professor Peter Sandøe of the University of Copenhagen.
CABI is an inter-governmental, not-for-profit organisation with a mission is to improve lives worldwide by providing information and applying scientific expertise to solve problems in agriculture and the environment. www.cabi.org/
Further Information
To request further information or an interview please contact: