Students and staff of the RVC marked the end of LGBT History Month 2019, with two rainbow events to celebrate diversity and raise awareness of the new LGBT+ Staff & Allies Network.
The installations involved sixty-four metres of fabric, eight metres of each of the eight colours of the People of Colour-inclusive rainbow flag. The fabric was interspersed with staff and students who formed part of the display.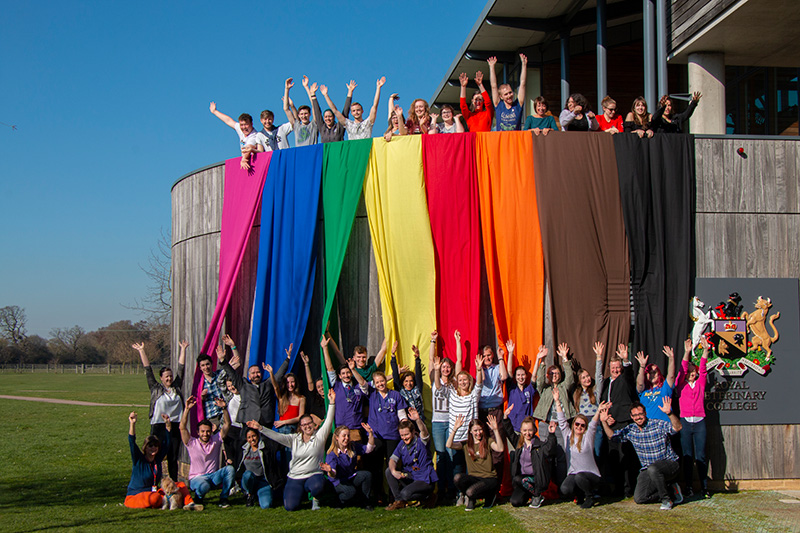 The events were held on both RVC campuses as a statement of support for our staff and students that identify as LGBT+, but also involved allies and senior staff as a symbol of the RVC's continued commitment to improving our equality and diversity.
The Revd. Andy Marshall, Chaplain and Interfaith Advisor to the Royal Veterinary College, organised the event with support from staff members in the Learning and Wellbeing team. "It has been a joy to organise this event, to see and meet those staff and students who have found it meaningful. I am indebted to the staff that helped make the event a success. My hope is that this will speak to those who are a part of under-represented communities – both inside and outside the RVC – and witness to our commitment to make the Royal Veterinary College a safe place for all to flourish."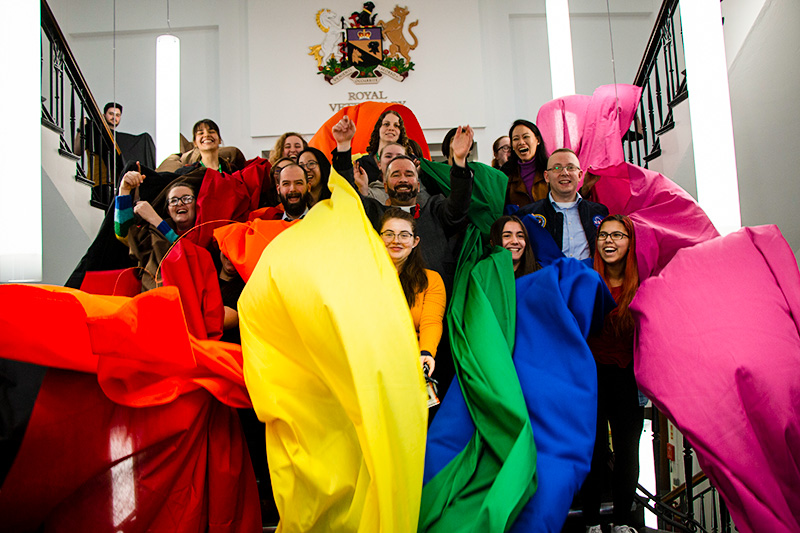 Professor Stuart Reid, the RVC Principal said "The RVC seeks to embrace diversity in all its manifestations, but today has been more than that. Joining with my colleagues and our students, it has been an opportunity to advocate and celebrate publicly our community as a place we can call home. #RVCisOpen for everybody!"
Ceri Chick, the Vice President for Welfare at the Royal Veterinary College Students' Union, added: "The event was a marvellous opportunity for the RVC to celebrate its diversity in style, with the university coming together as one."
---
You may also be interested in:
The Royal Veterinary College (RVC) is delighted to announce that, following an international search, …