RVC SAWS and Global Nomadic Essay Competition Winners
Since 2013, the RVC Student Animal Welfare Society has been fortunate in being able to host an annual Animal Welfare Essay Competition, open to students from all years and courses at the RVC, with some fantastic prizes provided by Global Nomadic.
This year the title of the essay was: "Could hunting tourism, like the killing of Cecil the lion, actually be beneficial for conservation, or is it ethically unacceptable?". From over 30 outstanding essays, with a great variety of interpretations and opinions, seven were chosen to present to a judging panel of RVC lecturers, Martin Whiting, Troy Gibson and Siobhan Abeyesinghe, alongside Global Nomadic CEO Jeremy Freedman.
The presentations explored the realities of corruption, private land ownership and eco-tourism in and around Africa, and looked into the feasibility of non-hunting alternatives and their impact on conservation.
Congratulations to our 2016 competition winners!
1st Place: Zoe Mitton (3rd year BVetMed) – One month veterinary internship in the Cook Islands
2nd Place: Tiffany Stein (3rd year BVetMed) – Two weeks at a sea turtle conservation project in Costa Rica
3rd Place: Daniel Newnham (2nd year BVetMed) – One week stay at a wildlife rehabilitation centre in Guatemala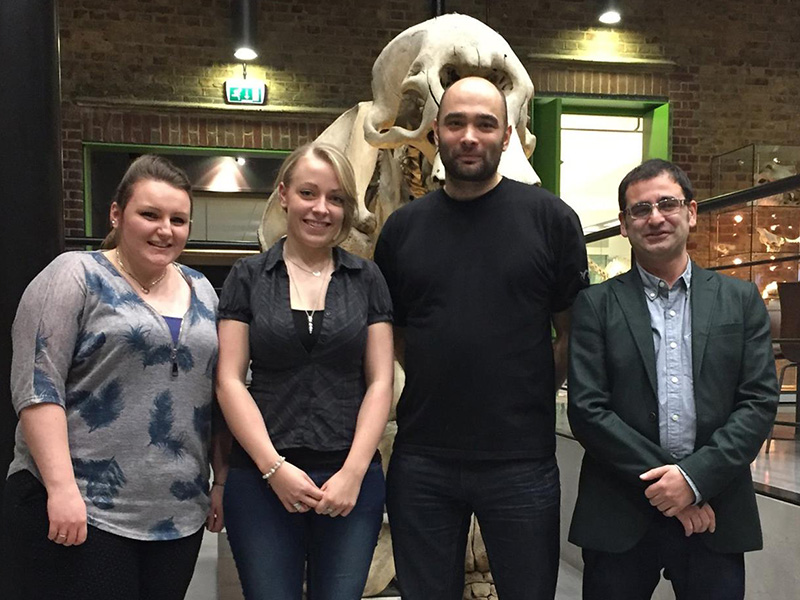 Global Nomadic provide internship placements and volunteer experiences in a range of different fields, from medicine and education, to veterinary science and journalism and many more – matching you with reputable, worthwhile organisations around the world. globalnomadic.com.
---
You may also be interested in:
The Royal Veterinary College (RVC) has signed a memorandum of understanding (MoU) with the Advanced …