RVC ranked as one of the top three veterinary schools in the world
The Royal Veterinary College, University of London (RVC) has been ranked as one of the top three veterinary schools in the world by the prestigious QS World University Rankings 2016 for the second year in succession.
Its position at number three in the rankings table rates the RVC as the top vet school in the UK and Europe and the highest ranked outside North America.It placed third out of 324 institutions offering veterinary science courses worldwide and is the only independent veterinary school in the top three. The top 50 institutions teaching veterinary medicine can be found on the QS website.
The RVC was judged on academic reputation, research impact and citations as well as employer reputation per subject in order to rank in the QS survey. Results are calculated based on the responses of over 76,000 academics worldwide and also includes an assessment of the numbers of faculty citations within academic publications in the last five years. The 2016 ranking for employer reputation is based on feedback from around 44,500 employers from across the globe.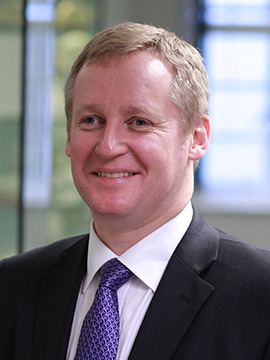 Professor Stuart Reid, RVC Principal said, "In a global setting it is gratifying to see that a European school challenges for the top rankings worldwide; the RVC is incredibly proud to be the UK's leading independent veterinary school and the highest placed institution outside North America. It is a remarkable achievement for a small specialist institution. Our graduates can be justifiably proud and confident in the knowledge that they are receiving the best of training available anywhere in the world."
Established in 1791 and based in London, UK, the RVC is the oldest veterinary school in the English-speaking world and is one of the only veterinary schools in the world to be accredited by the American Veterinary Medical Association (AVMA) and the Australian Veterinary Boards Council (AVBC) and the Royal Society of Biology which means graduates can practice as vets, researchers and scientists around the world.
The college has a world-renowned veterinary medicine and nursing degrees which it delivers at undergraduate and postgraduate level.
As well as these courses, the RVC also has a well-established biological sciences programme which complements its veterinary remit and is underpinned by its intensive research portfolio which was recently judged as the best in England by the Research Excellence Framework (REF) 2014.
Professor David Church, the RVC's Vice Principal for Learning and the Student Experience said, "We are delighted to see that the RVC's contribution to the advancement of veterinary science has been recognised in the latest QS rankings. There has been focused and sustained investment to ensure the RVC continues to deliver an outstanding experience for all its students and maintains its position as a centre of excellence and expertise in all areas of veterinary and related sciences."
---
You may also be interested in:
Ahead of Vet Nursing Awareness Month (VNAM) beginning the 1st May, the Royal Veterinary College ( …