RVC Pet Epilepsy Tracker App
On Monday 29th June, RVC's Canine Epilepsy researchers Professor Holger Volk and Dr Rowena Packer welcomed over 60 dog owners, breeders and stakeholders to their event "21st Century Management of Canine Idiopathic Epilepsy".
The event marked the formal launch of their new smartphone app, RVC Pet Epilepsy Tracker. Topics covered included epilepsy diagnosis, optimising the treatment of epilepsy and what to do in an emergency.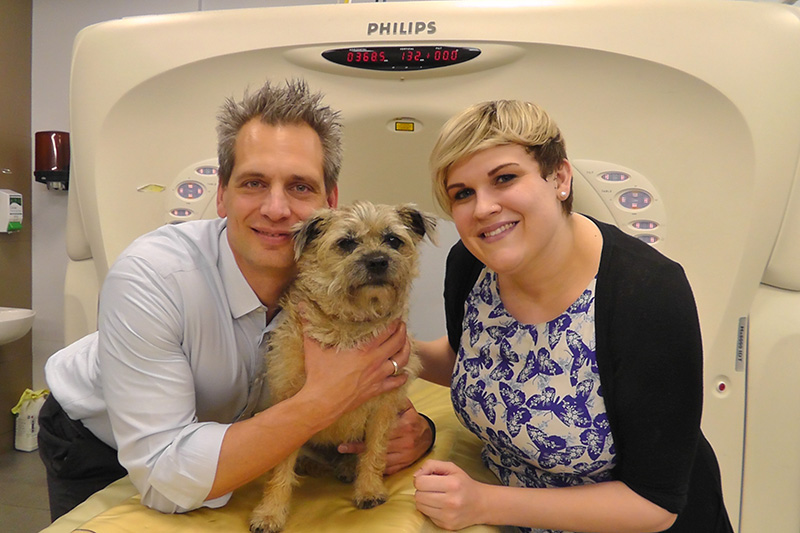 Guest speakers included RVC's very own Dr Dan O'Neill from VetCompass, Dr Luisa de Risio from the Animal Health Trust and Professor Matthias Koepp from University College London. We were particularly grateful to Cosima Pole, a pet accessory designer who shared her story of living with epilepsy, since being diagnosed a child.
To those who were unable to attend our event on Monday but are interested in what was presented, we hope to share recordings of the event in the coming weeks. In the meantime, please read our press release below about the app, and watch our promotional video explaining how the app may be able to help owners of dogs with epilepsy, while advancing veterinary science.
The app is free to download on both Apple and Android devices: