RVC hosts Life Sciences Careers Conference
The Royal Veterinary College has hosted a careers conference aimed at helping science students and recent graduates from across the UK secure a job in their chosen field.
The Society of Biology Life Sciences Careers Conferences (LSCCs) include presentations by top speakers, covering a broad range of subjects, and CV workshops. Attendees also have opportunities to mingle with the experts and ask questions informally between sessions.
The event at the RVC, which took place on 22nd October at the Camden campus, was chaired by Dr Donald Palmer, Senior Lecturer in Immunology at the RVC.
More than a dozen speakers, from cutting-edge biomedical and biotechnology organisations, academia and expert bodies, delivered sessions and answered questions on the day.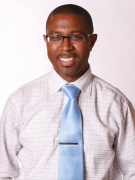 Commenting on the success of the conference, Dr Palmer said: "The day went really well. It was a privilege to be the Chair of the event and I was amazed by the number still present to hear my closing remarks at 7:30pm. Turnout was almost 100% capacity, with attendance at more than 220. Although we focus our promotion around London and the surrounding areas, individuals came from as far afield as Yorkshire, Plymouth and Manchester."
Alluding to responses from those who attended, he also said: "Both students and exhibitors said they found the event extremely useful, and the Society of Biology was delighted that the event was held at the RVC. All the talks were highly inspirational and informative. But, if forced to choose part of the day that proved most successful, based on the number of questions asked by the audience it would have to be the graduate Q&A session involving two recent graduates talking about their journey to employment, and workshops delivered by our careers consultant Gemma Ludgate on career planning and CVs."
Dr Palmer added: "What I hope delegates gained is that they are doing a worthwhile degree whereby they can obtain employment in a wide variety of areas - from research, industry, teaching, communications or law, demonstrating the breadth of careers available from studying life sciences. From the RVC perspective, we were delighted to host the Society Biology Life Sciences Careers Conference, was a fantastic opportunity to open our doors to both the wider student and scientific community - and thereby increasing their awareness of the RVC."
---
You may also be interested in:
The Royal Veterinary College (RVC) has signed a memorandum of understanding (MoU) with the Advanced …