RVC Head of Department becomes BVA Junior Vice President
A Royal Veterinary College (RVC) head of department has been elected Junior Vice President of the British Veterinary Association (BVA).
John Fishwick, Senior Lecturer and Head of the Department of Production and Population Health at the RVC, was named as Junior Vice President at the BVA's annual Members' Day in Bristol on Thursday 22 September 2016.
The BVA is the national representative body for the veterinary profession in the UK. It represents the views of 15,000 members on animal health and welfare matters, and veterinary policy issues to government, parliamentarians and key influencers in the UK and EU. Elected BVA officers serve for a total of three years, the first as Junior Vice President before becoming President and then Senior Vice President.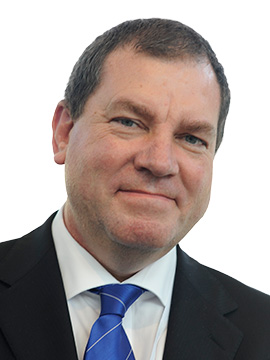 John graduated as a veterinary surgeon from the University of Cambridge in 1985, having gained an intercalated degree in pharmacology. He worked for five years in mixed practice in Cheshire and Essex, gaining the Royal College of Veterinary Surgeons' Certificate in Cattle Health and Production in 1988. He moved to the RVC in 1990, as Lecturer in Farm Animal Practice. In that position he was responsible for the farm animal side of the RVC's Large Animal Practice (Ambulatory Clinic), which served a large number of farm animal and equine clients throughout Hertfordshire and Essex.
In 1997 John moved to Riyadh in Saudi Arabia, where he worked as the Head Veterinarian to the world's largest fully integrated dairy company, farming more than 25,000 high producing dairy cows in a desert environment.
He returned to the RVC in 2003 as Senior Lecturer in Dairy Herd Medicine, and was appointed Head of the newly formed Department of Production and Population Health in 2012. He is a Diplomate of the European College of Bovine Health Management.
Commenting on his BVA appointment, John said: "It is a tremendous honour to take on the role of Junior Vice President of the BVA. The veterinary profession represents an amazing group of dedicated individuals who play a vital role in all aspects of animal welfare and protecting human health. I am very much looking forward to the challenges ahead and to working with colleagues throughout the profession."
John was President of the British Cattle Veterinary Association from 2010 until 2011 and President of the Hertfordshire and Bedfordshire Veterinary Association from 2009 until 2011.