RVC expertise within Veterinary Vaccinology Network
A Royal Veterinary College expert is part of a new initiative to tackle animal diseases globally, including those that can spread between animals and humans.
The Veterinary Vaccinology Network is a multidisciplinary community made up of experts from different universities and scientific institutions. The Network consists of experts from all major fields of veterinary vaccinology. Professor Fiona Tomley, Head of Pathology and Pathogen Biology at the RVC, is a member of the Network's coordination group.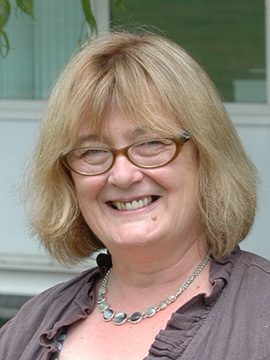 The Network also includes experts from the Pirbright Institute, Biotechnology and Biological Sciences Research Council, London School of Hygiene and Tropical Medicine, GALVmed, Roslin Institute, University of Cambridge, University of Stirling, Moredun Research Institute, Animal Health and Veterinary Laboratories Agency and the Jenner Institute.
The Network is designed to enhance collaborations between scientific researchers, industry, policymakers and regulators to design, develop and deliver safe and effective next-generation vaccines against new, emerging and re-emerging diseases.
Veterinary vaccines not only protect against animal diseases but also enhance animal welfare, aid in improving livestock production, reduce the need for antibiotics and other drugs and also protect public health from animal diseases that have the potential to transmit into humans.
Building on the UK strength in veterinary science, advances in biotechnology, and the biological revolution in new technologies (such as next generation DNA sequencing and synthetic biology), the Network offers opportunities for researchers and industry to produce new veterinary vaccines and facilitate efficient development pathways.
The collaborative approach of the Network facilitates sharing of existing knowledge and resources in relation to veterinary vaccinology and provides a forum for innovative thinking due to the multidisciplinary One Heath approach. The Network also hopes to facilitate new research collaborations identifying research gaps and priorities and thus bids for funding.
As well as holding regular scientific focused workshops and annual meetings to discuss vaccinology research, the Network will raise awareness of veterinary vaccinology via public engagement activities.

The Network has a website - www.vetvaccnet.ac.uk - which offers news updates, and also a Twitter account @VetVaccNet.
---
You may also be interested in:
The Royal Veterinary College (RVC) has signed a memorandum of understanding (MoU) with the Advanced …