Royal Veterinary College launches two ground-breaking research hubs
Leading research institution the Royal Veterinary College (RVC) has announced the launch of the UKRI GCRF One Health Poultry Hub and its involvement in the UKRI GCRF Action Against Stunting Hub.
Both hubs are backed by the Global Challenges Research Fund of UK Research & Innovation. The projects will have transformative effects on communities internationally, highlighting RVC's dedication to scientific advancements that benefit all.
The GCRF One Health Poultry Hub will address the need to meet rising demand for poultry meat and eggs in developing countries, while minimising risk to international public health. Population growth is driving global demand for poultry, meat and egg production; this unfortunately creates conditions in which animal diseases can spread to humans ('zoonoses'). These include bacterial food poisoning and strains with avian influenza with epidemic or pandemic potential. The GCRF One Health Poultry Hub will adopt a 'One Health' approach to the issue of combatting animal-to-human diseases by bringing together a team of laboratory, clinical, veterinary and social scientists. This team will test and evaluate novel interventions. The need for safe poultry production is most urgent in South and South East Asia, so the RVC and its partners will then use their local networks in these regions to put its positive research to immediate use.
GCRF One Health Poultry Hub Director Professor Fiona Tomley of the RVC said:
"I am privileged and delighted to lead this exciting partnership. The enthusiasm and engagement of our diverse team gives me confidence that we will succeed in assisting the development of policies for environmental, economic and social sustainability of poultry production systems and reduce threats to human and animal health and welfare."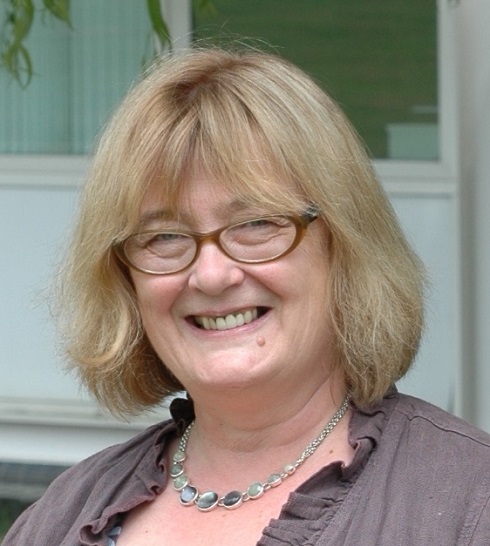 Professor Stuart Reid CBE, Principal of the RVC, said: "The Royal Veterinary College is truly honoured to be leading this international interdisciplinary partnership addressing such important global issues as food security and public health associated with intensification of poultry production. The opportunity the award of this Hub creates for our collaborative research to have impact on human health, animal welfare and the problem of antimicrobial resistance is an incredibly exciting one which we intend to exploit to the full."
The RVC is also involved in the GCRF Action against Stunting Hub, led by the London International Development Centre and the London School of Hygiene & Tropical Medicine. This hub also brings together an interdisciplinary team of researchers who will examine the factors, synergies and relationships that cause child stunting.
The GCRF Action Against Stunting Hub will work across 50 communities in India, Indonesia and Senegal to reduce child stunting by up to 10% in those areas. Over the course of the project the Hub expects to positive impact the lives of up to 1 million children.
Professor Stuart Reid CBE, Principal of the RVC, said: "The RVC is delighted to contribute to the LIDC led GCRF Hub on child stunting. This intractable global problem requires new interdisciplinary approaches to deliver novel impactful solutions. The Hub lead, Claire Heffernan, Director of LIDC and Professor of International Development at the RVC has assembled an outstanding group of researchers from different disciplines all of whom are committed to the Hub partnership. I am extremely hopeful their approach will deliver major advances in child health."
Notes to Editors
For more information please contact:
• Alex Cassells (alexander.cassells@plmr.co.uk) or Ploy Radford (ploy.radford@plmr.co.uk)
• Press Line: 0800 368 9520
About the Royal Veterinary College
• The Royal Veterinary College (RVC) is the UK's largest and longest established independent veterinary school and is a constituent College of the University of London.
• The RVC offers undergraduate, postgraduate and CPD programmes in veterinary medicine, veterinary nursing and biological sciences.
• It is currently the only veterinary school in the world to hold full accreditation from AVMA, EAEVE, RCVS and AVBC.
• In 2017, the RVC received a Gold award from the Teaching Excellence Framework (TEF) – the highest rating a university can receive.
• RVC is a research led institution with 79% of its research rated as internationally excellent or world class in the Research Excellence Framework 2014.
• The RVC also provides animal owners and the veterinary profession with access to expert veterinary care and advice through its teaching hospitals; the Beaumont Sainsbury Animal Hospital in central London, the Queen Mother Hospital for Animals (Europe's largest small animal referral centre), the Equine Referral Hospital, and the Farm Animal Clinical Centre located at the Hertfordshire campus.
• http://www.rvc.ac.uk
---
You may also be interested in:
The Royal Veterinary College (RVC) has signed a memorandum of understanding (MoU) with the Advanced …