Royal Veterinary College launches Hong Kong Alumni Networking Group
On Friday 25th May, RVC Principal, Professor Stuart Reid launched the first in a series of International Alumni Networking Groups. The event, hosted by Dr Chris Riggs (1999 RVC Alumnus) and Head of Veterinary Clinical Services at Hong Kong Jockey Club took place at the Hong Kong Jockey Club's Happy Valley Clubhouse.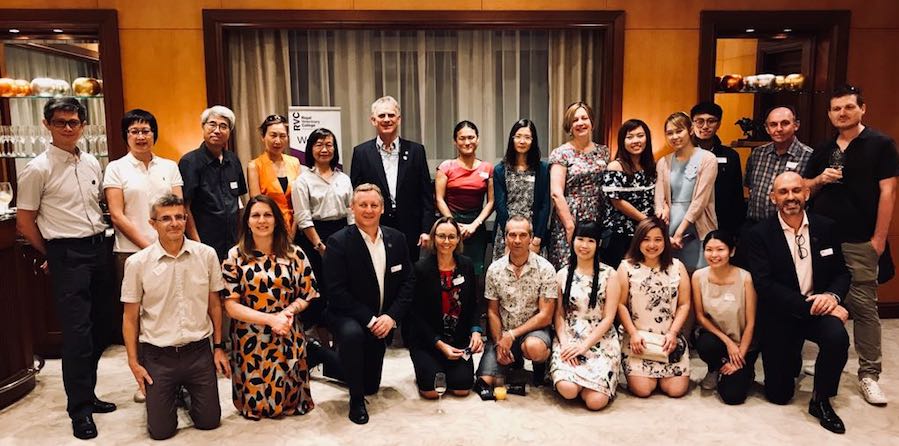 The RVC has enjoyed longstanding international outlook and impact, with an ever- increasing global community. RVC alumni act as important ambassadors for the RVC and the networks will offer our community opportunities to come together to offer each other support, friendship and advice at social and career related events. The RVC is aiming to launch a similar network later this year in New York.
Professor Stuart Reid said: "We are delighted to be in Hong Kong and establishing the first of our overseas alumni networking groups. Providing more support and connection for our graduates is a commitment RVC is prioritising - home and abroad - particularly for those starting out on the careers. I'm hugely grateful to Dr Tony Beck who will be the local lead in Asia of this regional initiative as we seek to strengthen the RVC community worldwide."
Dr Tony Beck, 1998 RVC Alumnus and Chief Veterinary Officer and Co-Founder of Doctors Beck & Stone Veterinary Clinics in Hong Kong, mainland China and Singapore said: "As we launch the RVC's first international alumni group we have a wonderful opportunity to mould a supportive and intuitive experience that will provide a platform for personal and professional growth for RVC graduates. It's very exciting and I am honoured to be a part of it". The event was attended by alumni and friends of the RVC including, vets, vet nurses, postgraduate alumni, parents of current students and ex-RVC staff.
Notes to Editors
For more information please contact: Uche Graves or Alex Cassells Press Line: 0800 368 9520
About the Royal Veterinary College
The Royal Veterinary College (RVC) is the UK's largest and longest established independent veterinary school and is a constituent College of the University of London.
The RVC offers undergraduate, postgraduate and CPD programmes in veterinary medicine, veterinary nursing and biological sciences.
It is currently the only veterinary school in the world to hold full accreditation from AVMA, EAEVE, RCVS and AVBC. In 2017, the RVC received a Gold award from the Teaching Excellence Framework (TEF) – the highest rating a university can receive.
A research-led institution, in the most recent Research Excellence Framework (REF2014) the RVC maintained its position as the top HEFCE funded veterinary focused research institution.
The RVC ranked as the top vet school in the Agriculture, Veterinary and Food Science unit of the most recent Research Assessment Exercise, with 55% of academics producing world-class and internationally excellent research.
The

RVC

also provides animal owners and the veterinary profession with access to expert veterinary care and advice through its teaching hospitals; the Beaumont Sainsbury Animal Hospital in central London, the Queen Mother Hospital for Animals (Europe's largest small animal referral centre), the Equine Referral Hospital, and the Farm Animal Clinical Centre located at the Hertfordshire campus.